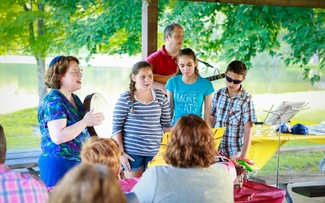 One of our most popular events of the year is the Outdoor Pot Luck Dinner & Inspirational Shabbat Service at the close of the summer season.
Please join us.
When: Friday, August 28
Where: Hudson Springs Park, May Pavilion – the largest pavilion closest to the lake and parking.
Time: 6:00 Pot luck dinner. TBS will supply hamburgers, veggie burgers & buns. The chefs from TBS Brotherhood will handle the grilling.
7:00 Inspirational service with special music and readings & dessert oneg.
What to bring: Sign up to bring appetizers, side dishes, salads, desserts, drinks.
RSVP: Use the SignUpGenius form available at http://tinyurl.com/tbsoutdoor.
Sign up before August 26. Call or e-mail Laurie Frankino with questions. 330-620-2020 or Lfrankino@gmail.com.