We are pleased to welcome AJ Wright to the position of Youth Advisor at Temple Beth Shalom. AJ will be leading our HuBSTY youth groups, at both the TYG (high school) and JYG (middle school) levels. AJ has already begun to met with our teens, and to plan with them for the spring. You may have met him at our recent Chanukah dinner. He can be reached at youth@tbshudson.org
Want to get to know AJ more personally and get a taste of what our teens do during their youth group programs? Join us at the TBS Congregational Retreat, coming up on February 11-12, where he will be leading some terrific activities — register today!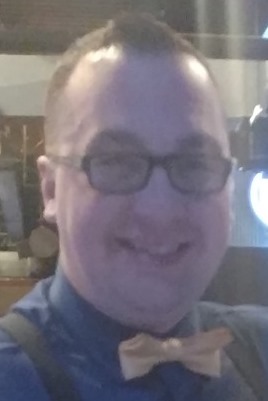 Shalom!
My name is AJ Wright and am very excited to begin this new chapter of my life as your Temple Beth Shalom Youth Advisor! Currently I am a student at Kent State University studying Physical Education. I hope to teach at the High School level and coach shot put. Home is Buffalo Grove, Illinois where I was an active member of NFTY-CAR. Looking forward to meeting you all and helping to grow an even stronger youth group!