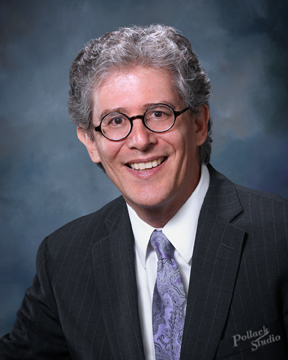 Dear TBS Friends and Family,
The news and terror out of Colleyville, Texas, is still ringing in our ears. We are overjoyed that the hostages escaped physically unharmed. We all stand as horrified witnesses to the reality of this happening yet again in America.
For anyone that wants to process this event in community, please join our Prophets study session this Saturday at 9:30. The first half hour will be dedicated to our individual responses to this event. We are here for you, and if anyone needs a listening ear, please reach out to me privately, at rabbimichaelross@gmail.com.
Last Sunday, the TBS Board met and recommitted our dedication to keeping our community safe. Currently, we have the JFS Security folks attend each of our Friday night services. We are discussing broadening that to possibly assisting us on Sunday mornings when we decide to resume meeting in-person.
Personally, I attended ALICE training with the Hillel staff last Friday to prepare ourselves for the possibility of an active shooter. We are exploring bringing another round of this training to TBS soon. (We had done a round of ALICE training after the Pittsburgh shooting 3 years ago.)
Today, a few TBS leaders are attending the URJ Security webinar as well.
May this Shabbat be a chance to reaffirm our commitment to Jewish community as we acknowledge our fears and angers to this event. May we find solace in our holy community and may we find peace in the day of rest.
TORAH STUDY & PROCESSING CIRCLE: Prophet's Class – on Zoom only
This Saturday, we will have time to discuss our responses to the Colleyville situation. We will also study the David and Bathsheba story together. All are welcome to join in for this special gathering.
Our text study is here: https://www.sefaria.org/II_Samuel.11?lang=en
TU BISHVAT SERVICE – on Zoom only
Next Friday, 1/28 at 7:30, we will have a special Tu Bishvat Service. Please bring fruits, nuts, wine or juice! You will need either white wine and red wine, or white grape juice and red grape juice.
Bring:
fruits that have a peel: oranges, bananas
fruits that have a pit: olives, apricots, peaches
fruits that are completely edible: grapes, raisins, blueberries
maple syrup or maple candies
EXCITING NEWS! Our next "Judaism 101" class will begin in January!
I wanted to let each of you know I will be teaching a weekly "Judaism 101" course for Temple Beth Shalom, Hudson, this winter in-person and on Zoom. This class will meet on Sunday afternoons starting on Jan. 23. We held this class last spring and it was a huge success! As of today, 28 people have signed up for this class.
If you ever wanted to know more about Jewish history, Jewish philosophy, holidays, or practices, then this class is for you.
This new course is perfect for:
potential conversion candidates
folks who want to learn about Judaism from an adult perspective and may have paused their Jewish learning as teens
interfaith folks who want to broaden their Jewish knowledge base
young parents who want to get grounded in their Jewish knowledge
The class will be organized like a college survey course with a focus on: Jewish history, holidays, philosophy, and prayer. The course is free for TBS members and college students, and it's $54.00 for non-members. There will be four inexpensive paperbacks to purchase as part of this course. Please let me know if you are interested in this class. RSVP – rabbimichaelross@gmail.com
UPCOMING TBS GATHERINGS
Sat. 1/22, 9:30 am: Torah Study & Processing Circle – "Prophets: King David's sin" – Zoom
Sun. 1/23 & 1/30, 4:30 pm: Judaism 101 Class – Zoom
Fri. 1/28, 7:30 pm: Tu Bishvat Shabbat Service – Zoom
Sat. 2/5, 9:30 am: Torah Study: "Prophets: King Solomon" – TBD