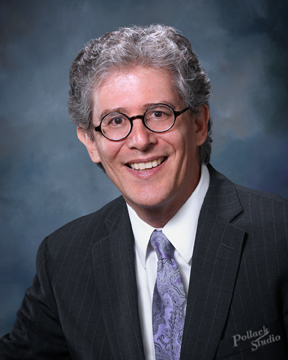 Hi All,
I was delighted to connect with many of you via Zoom last weekend! In this lonely environment we find ourselves in today, it was both a breath of fresh air, and a profound sense of connection to spend time with you at our Shabbat Service, our Torah Study and at our Board Meeting!
I want to share with each of you some of TBS' plans for this changing reality as we move forward.
COMMUNITY OUTREACH
At our board meeting, we discussed creating a Chesed Committee shepherded by Laurie Frankino, Amy McCormick, and Paige Mintz. They will be connecting with each of our members personally to see how you are doing.
ZOOM MEETINGS
Please join us Friday, 3/27 at 6 pm for our next Zoom Shabbat B'Yachad.
– Zoom link: https://us04web.zoom.us/j/708964713?pwd=eVlUOThzYkdqN2Rrc1F5ZmVFVStCZz09
Our Zoom experiments last week were well received. We will try and improve these experiments as we move forward. We are learning as we go. Here are a few of the minor changes we will make this week:
We will begin our Shabbat Zoom call at 6:00 for a brief welcoming and shmoozing. After services, at 7, we will have a 30-minute virtual oneg and shmoozing session.
This week, we will experiment with a digital flip-book of our prayerbook, Mishkan Tefillah. Please plan to access this electronic flip-book on a separate screen, so that we may see each other on the main zoom screen. (the flipbook is here: https://www.ccarnet.org/publications/mishkan-tfilah-for-shabbat/)
Robin is making adjustments to her microphone so that her guitar and her voice can be heard together.
DAILY SELF CARE
We are living in anxious, stressful times. We all respond differently to these difficult stresses. And we all have been given the hidden blessing of time alone in our homes. Can we use this time wisely, to regain balance, to regain a sense of physical wellness, and to regain emotional calm?
Take some time every day to get outside. See that the world is changing, Spring is slowly showing its presence. The air is warming, the birds are singing. Connect to the natural world for some time every day.
Additionally, find some time every day to get centered and grounded. Whether it's yoga, exercise, gardening, hiking, or going for a walk, find a sense of holiness in your bodies.
Once you have found a sense of groundedness or balance, notice the blessings in your life. Spend some time at the end of the day noticing the blessings of your day. Allow these moments of gratitude to become bookends for the noise and chaos of social media, the news, the storm of anxiety.
Give yourself permission to be present and not perfect. We are broken and saddened by the news of these changes in our lives. Allow yourself time to notice this brokeness and sadness. Unfortunately, there will be much more to come. Let's begin to grieve the losses and notice our own emotions to these losses.
Let me close with the threefold blessing I have been using the past few weeks:
May we be healthy.
May we find connection in others.
May we pray for speedy, complete healing for those who are ill in body, heart, mind or soul.
UPCOMING TBS EVENTS:
Mar. 27, 6:00 PM: Kabbalat Shabbat – with Cantorial Soloist Robin Selinger and Rabbi Michael Ross
Zoom Schedule:
6:00 – 6:15 – Welcome, Schmooze
6:15 – 7:00 – Services
7:00 – 7:30 – Virtual Oneg, Shmoozing