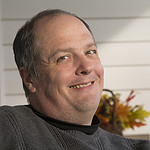 Dear Temple Beth Shalom Family,
Greetings, we are in the process of moving in and getting settled this last week of June. Our move is proceeding and we are so glad to arrive and begin the process of settling in.
I would love to find time to meet with you and your family during July and August, and I need a little help from you. In the next week please pull out your calendars and suggest 2-3 times/dates that would work best for you and then share these with me at my email address ravjim@gmail.com. I'll respond and we'll find time to visit, get coffee, and have time to get to know each other.
My family and I are so excited to be a part of Temple Beth Shalom and we look forward to seeing and being with all of you soon!
L'Shalom,
Rabbi Jim Egolf