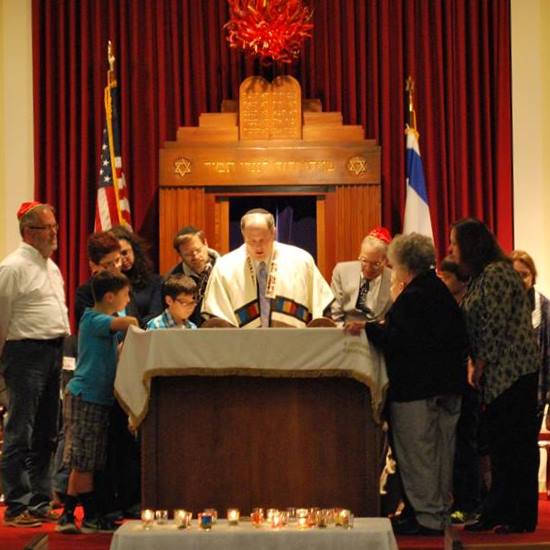 Many thanks to the Chupack family, and to everyone else who made our first "Shabbat 101" evening such a success! More than 50 participants gathered on October 23 for a "Shabbat Seder" dinner and special learning service, deepening our connections to each other and to our worship and ritual practice.
Our next Shabbat 101 dinner and service are scheduled for Friday, November 20. Dinner is at 6:30 p.m. (please note: this is a different time than last month), with services following at 7:45. Everyone is welcome — even if you did not attend the October session! The four Shabbat 101 services are connected thematically, but designed as stand-alone programs so you can attend as many as fit your schedule. They are appropriate for all ages, and for all levels of Judaic knowledge, including those of other faith traditions — bring a friend!
Space is limited for dinner, and last month's program was near capacity, so get your reservations in early (no later than Monday, November 16)! RSVP to education@tbshudson.org. The cost for dinner is $5/person, with an $18/family cap, which can be paid either at the door or online at www.tbshudson.org/duesfeesdonations. There is no cost, or RSVP necessary, for the service. For more information, please contact Stefani Carlson, TBS Education Director, at education@tbshudson.org or (330)752-3349.