Welcome to Temple Beth Shalom!
Temple Beth Shalom is a dynamic congregation of about 100 families, under the leadership of Rabbi Michael Ross. Known as the Synagogue of the Western Reserve, we are a Reform Jewish congregation, affiliated with the national organizations of that movement.
Although the Temple has grown over the years, it endeavors to maintain a warm and welcoming atmosphere. Please come join us so we can share who we are today and our vision for the future.
The Temple is located in a beautiful, historic building at 50 Division Street in Hudson. Friday night services are held twice a month at 7:30 p.m. For a schedule of services and other activities, see our Calendar page.
50 Division Street
Hudson, OH 44236
330-656-1800
Office hours vary; please call for appointment.
General Inquiries: info@tbshudson.org
Rabbi: rabbimichaelross@gmail.com
Education Director: education@tbshudson.org
President: president@tbshudson.org
Membership: membership@tbshudson.org
Accounting: accounting@tbshudson.org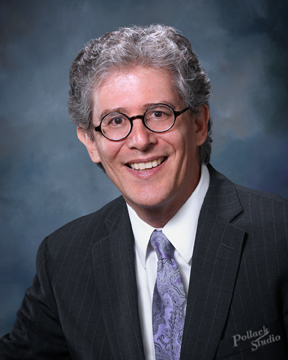 Dear TBS Friends and Family,
We are in the final hours of this year as we conclude our prep and prepare to welcome 5783 Sunday evening. We are looking forward to celebrating with many of you at services. May each of us, in this New Year, find vision, hope and health. May it be a year of abundant sweetness for you and yours! Shanah tovah!
LINKS FOR ROSH HASHANAH
We will not have the flipbooks available to us this year from the CCAR. If you are attending on zoom, please get your own copies of the High holiday prayerbooks from us. You can purchase the e-books for our High Holiday prayerbooks here:
https://www.amazon.com/s?k=Mishkan+hanefesh&rh=n%3A133140011
Prayer Lab – Saturday 9/24 at 9:30 am
This year our topic for study on Saturday mornings will be Jewish prayer. We will dive deep into the siddur and examine the art of prayer. Each session we will select a prayer or two to explore and then we will have a brief prayer service and discussion. These classes will be called "Prayer Lab."
For our first 4 sessions, we will focus on the High Holiday prayers and we will prepare ourselves for the transformative nature of the High Holidays with some special journaling sessions. Snacks will be served. All are welcome!

5783 High Holy Days Service Schedule
All services will originate from the temple
With a Zoom option
Saturday, September 17
Selichot in the TBS Social Hall
7:30 pm
Sunday, September 25
Erev Rosh Hashanah
In the sanctuary with a Zoom option
7:30 pm
Monday, September 26
Rosh Hashanah Morning Service
In the sanctuary with a Zoom option
10:00 am
Tuesday, October 4
Kol Nidre Service
In the sanctuary with a Zoom option
7:30 pm
Wednesday, October 5
Yom Kippur Morning Service
In the sanctuary with a Zoom option
10:00 am
Afternoon In person Study Sessions
1:30 & 3:00 pm
Afternoon Healing Service & Yizkor
With Zoom option
4:30 p.m.
Closing Service
5:30 pm
Break the Fast – by reservation
6:30 pm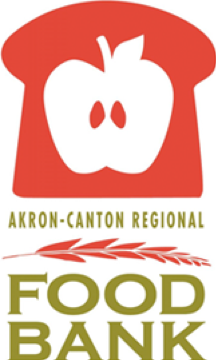 Akron-Canton Regional Foodbank
$1 = 4 meals
The Temple Beth Shalom annual High Holy Days giving is to the Akron Canton Foodbank. Food insecurity remains high coming out of the Pandemic. Only monetary donations will be made this year. You can send a check made out to Akron-Canton Foodbank at Akron-Canton Foodbank, 350 Opportunity Parkway, Akron OH 44307, please put "Temple Beth Shalom High Holiday Food Drive" in the memo section. Or you can donate online at: http://give.akroncantonfoodbank.org/TempleBethShalom
Contact Marcy Caplin with any questions at 330-414-8105.
High Holy Days Tickets
* TBS Member Tickets
High Holy Days Ticket packets have been mailed to all current congregants this week. If you have not received your packet, please contact either Laurie Frankino at lfrankino@gmail.com, or Jonathan Selinger.
* Guest Tickets
Guest tickets for our holiday services are available by contacting Amy McCormick at amy81752@aol.com.
* Student Tickets
Student tickets for our holiday services are available by contacting Rabbi Ross at rabbimichaelross@gmail.com or Amy McCormick at amy81752@aol.com.
UPCOMING SEPTEMBER TBS GATHERINGS
Sat. 9/24, 9:30 am: Prayer Lab – Preparing for the High Holiday – zoom and in-person
Sun. 9/25, 7:30 – 9:00 pm: Erev Rosh Hashanah services – zoom and in-person
Mon. 9/26, 10:00 am – 12:00 pm: Rosh Hashanah morning services – zoom and in-person
Sat. 10/1, 9:30 am – 11:00 am: Prayer Lab at Hillel – with special bagel brunch for Kent State's Homecoming – zoom and in-person
Dear Friends,
I hope you are having a good summer. It is hard to believe that the beginning of the school year will be here soon!
To register your child(ren) for religious school, please click here.
Our opening day will be on Sunday, August 28th. On that day, we will enjoy a special 1/2 day retreat at a location TBA. This retreat will take place from 9:30 AM to 12:30 PM and will include lunch.
I can't wait to see everyone!!
If you have any questions, comments, issues, or anything that you would like to discuss, please be in touch with me. I will be on vacation from July 30 to August 15 and will be completely focused on you before and after that.
And now, click here to register!
B'vracha/With blessings,
Rabbi Rachel Brown
Education Director
Temple Beth Shalom
50 Division Street
Hudson, OH 44236
www.tbshudson.org
216-245-5039 – cell
education@tbshudson.org