Welcome to Temple Beth Shalom!
Services usually on 2nd and 4th Friday evenings of each month
Temple Beth Shalom is a dynamic congregation of about 100 families, under the leadership of Rabbi Michael Ross. Known as the Synagogue of the Western Reserve, we are a Reform Jewish congregation, affiliated with the national organizations of that movement.
Although the Temple has grown over the years, it endeavors to maintain a warm and welcoming atmosphere. Please come join us so we can share who we are today and our vision for the future.
The Temple is located in a beautiful, historic building at 50 Division Street in Hudson. Friday night services are held twice a month at 7:30 p.m., usually on the second and fourth Fridays of the month. For a schedule of services and other activities, see our Calendar page.
50 Division Street
Hudson, OH 44236
330-656-1800
Office hours vary; please call for appointment.
General Inquiries: info@tbshudson.org
Rabbi: rabbimichaelross@gmail.com
Education Director: education@tbshudson.org
President: president@tbshudson.org
Membership: membership@tbshudson.org
Accounting: accounting@tbshudson.org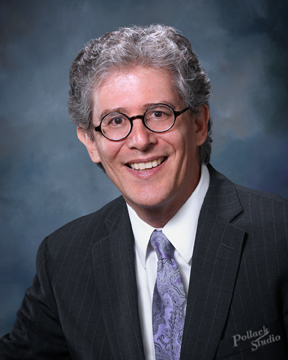 Dear TBS friends and family,
Today is Yom Ha'atzma'ut! It is the day when Jews around the world celebrate Israel's 73rd Independence Day. TBS will continue the celebration with songs and poems Friday night at 7:30. Wear blue and white clothes! We will sing Israeli songs and poetry. All are welcome!
ISRAEL SHABBAT
1. First find our siddur here, at the second link on the page, for Shabbat, Weekdays, and Festivals.
https://www.ccarnet.org/publications/resources-repaginated/
2. Then, access our service.
ISRAEL ScaVenture SUNDAY
The entire congregation is invited to join our religious school families for this special event in Israel!
UPCOMING TBS GATHERINGS
Fri. 4/16, 7:30 pm: Israel Shabbat – special Yom Ha'atzma'ut readings
Sun. 4/18, 10:30 -12:00 pm: Virtual Scavenger Hunt – RSVP to rebrachelbrown@gmail.com
Sat. 4/24, 9:30 am: Torah For Our Times
Fri. 5/7, 7:30 pm: Zoom Shabbat Service
Please join the TBS Sisterhood at 3 pm on Sunday, May 16, for a Zoom virtual tour of the Maltz Museum's exhibit Notorious RBG. This is the first-ever retrospective about the trailblazing associate justice and cultural icon, based on the bestselling book of the same name. Our tour, led by docents, takes an entertaining yet rigorous look at Justice Ginsburg's life and work. Through archival photographs and documents, historical artifacts, contemporary art, media stations, and gallery interactives, the exhibition spans RBG's varied roles as student, life partner, mother, lawyer, judge, women's rights pioneer, and Internet phenomenon. Details and sign up to follow. Cost is $5 per Zoom link. For more information text Jean Rhodes at 330-283-8697.