Welcome to Temple Beth Shalom!
Services usually on 2nd and 4th Friday evenings of each month
Temple Beth Shalom is a dynamic congregation of about 110 families, under the leadership of Rabbi Michael Ross. Known as the Synagogue of the Western Reserve, we are a Reform Jewish congregation, affiliated with the national organizations of that movement.
Although the Temple has grown over the years, it endeavors to maintain a warm and welcoming atmosphere. Please come join us so we can share who we are today and our vision for the future.
The Temple is located in a beautiful, historic building at 50 Division Street in Hudson. Friday night services are held twice a month at 7:45 p.m., usually on the second and fourth Fridays of the month. For a schedule of services and other activities, see our Calendar page.
50 Division Street
Hudson, OH 44236
330-656-1800
Office hours vary; please call for appointment.
General Inquiries: info@tbshudson.org
Rabbi: rabbimichaelross@gmail.com
Education Director: education@tbshudson.org
President: president@tbshudson.org
Membership: membership@tbshudson.org
Accounting: accounting@tbshudson.org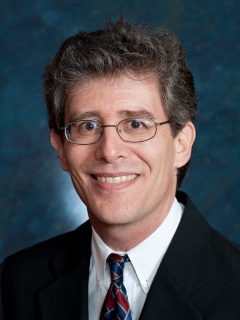 From the Rabbi's Desk, a copy of my article for the Hub:
Spring Fever – Mardi Gras, Carnival & Purim
The snow and ice have mostly receded and melted. The maple sap is flowing. The frozen ground is beginning to thaw. The air is milder, slightly warmer. While our baseball teams warm up for the season in spring training, we begin to yearn for the joys of spring. This is the season of Mardi Gras and Carnival. Of wild parties, drunken excess and joyous revelry. While Christians mark their relationship to spring fever, Jews do the same with the holiday of Purim.
Purim, translated as "lots," was derived from the Hebrew Bible's book of Esther. After the destruction of the First Temple in 586 BCE, many Israelites were exiled to Babylonia. The Persians defeated the Babylonians, and the exiled Jews remained in Persia for 70 years, before returning to rebuild the Second Temple. During this exile, the former Israelites from Judea, were called Judeans for the first time. The term Judean was yehud in Persian and for the first time these Israelites begin calling themselves yehudim or Jews. Their diaspora story is highlighted in a few Second Temple books, including the Book of Esther. (It is interesting and important to note that in the Christian Bible, the Book of Esther is a terrible tragedy, while in the Hebrew Bible it is a comedic satire.)
The stereotypical joke about Jewish holidays applies here: they came to kill us, we survived the terrible threat — let's eat!
Whether tragedy or satire, the story also alerts us to the dangers of antisemitism, which seems current, and relevant in the wake of the Pittsburgh shootings last fall at the Tree of Life Synagogue in Squirrel Hill.
For hundreds of years, Jews marked this spring festival with outlandish, lascivious merrymaking – costumes, wild drinking, and feasting. However, the American take on Purim for the past hundred years has been to turn this holiday into a child and family-friendly affair, resembling Halloween.
This year at Temple Beth Shalom, we will host a family-friendly Purim Party on Sunday, March 17 at 10 a.m. On Friday, March 22, at 7:45 p.m., we will have the adult take on the holiday. All are welcome to join us!
Just as Mardi Gras and Fat Tuesday mark the transition to the season of Lent, Purim festivities mark the one-month mark before Passover. Traditionally, Jews will spend a month in deep spring cleaning-mode. In many Jewish homes, every room where food is consumed must be cleansed and ritually purified. (This includes our cars!) This intense spring cleaning marks a deep desire to cultivate an honest humility as we prepare for Passover.
The Book of Esther is highlighted by two female protagonists, Vashti and Esther. The first female, Vashti, refuses to dance for the king at his drunken bacchanal. The second character, Esther, who had been hiding her Jewish identity, is forced to come out of the closet and reveal her identity in order to save her people's lives. In this year of #MeToo activism, may we all be inspired by the heroism of these two brave women who risked their lives to speak their truths. May we empower the women and girls in our communities to know that their voice is needed, important and sacred, and that we boys and men must do our parts in listening to their stories with compassion, with open hearts, and without judgement.
Upcoming TBS Gatherings:
Sun. 3/17, 10 a.m.: Family Purim Celebration – Join us for an amazing morning of hamantashen, short shpiel performances, games and fun! The entire community is invited to join the fun! Wear a costume, a mask or a favorite hat!
Fri. 3/22, 7:45 p.m.: Purim Shabbat Service – we will offer up l'chaims to adults, read parts of the megillah and sing Shabbat songs during our celebration! Hamantashen will be served!
Upcoming Kent State Hillel Gatherings:
Fri., 3/15: "LGBTQ and Allies"  Shabbat Service (6 p.m.) &  Shabbat Dinner (7 p.m.) Please RSVP by Friday morning to rabbimichaelross@gmail.com
Fri., 4/5: NFTY Shabbat Service (6 p.m.) & Shabbat Dinner (7 p.m.) Hudson, Akron, Cleveland teens are welcome to both come and help lead this service! Please RSVP by Thursday evening, 4/4, to rabbimichaelross@gmail.com