Welcome to Temple Beth Shalom!
Services usually on 2nd and 4th Friday evenings of each month
Temple Beth Shalom is a dynamic congregation of about 110 families, under the leadership of Rabbi Michael Ross. Known as the Synagogue of the Western Reserve, we are a Reform Jewish congregation, affiliated with the national organizations of that movement.
Although the Temple has grown over the years, it endeavors to maintain a warm and welcoming atmosphere. Please come join us so we can share who we are today and our vision for the future.
The Temple is located in a beautiful, historic building at 50 Division Street in Hudson. Friday night services are held twice a month at 7:45 p.m., usually on the second and fourth Fridays of the month. For a schedule of services and other activities, see our Calendar page.
50 Division Street
Hudson, OH 44236
330-656-1800
Office hours vary; please call for appointment.
General Inquiries: info@tbshudson.org
Rabbi: rabbimichaelross@gmail.com
Education Director: education@tbshudson.org
President: president@tbshudson.org
Membership: membership@tbshudson.org
Accounting: accounting@tbshudson.org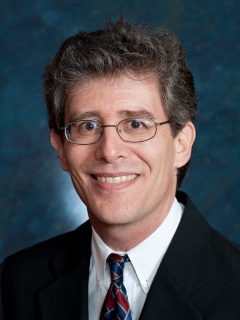 From the Rabbi's Desk:
This Sunday at sundown begins the festival of lights, Chanukkah. It is a powerful idea to mark the deepening darkness each winter with a celebration of light.
May this year's Chanukkah celebration bring us hope that illuminates the deep darkness. (We will discuss this at services tomorrow night.)
We have a full slate of activities the next few weeks, please join us for these wonderful celebrations!
All are welcome!
Upcoming TBS Gatherings:
Fri. 11/30:
Shabbat Service & Meditation
7:00 – 7 :30 pm: Meditation – Two brief meditation exercises to let go of the week. We gather in the Board Room.
7:45 – 9:15 pm: Shabbat Service & Torah Reading – with Cantorial soloist Robin Selinger
Fri. 12/7:
Chanukkah Potluck Dinner & Service – with Rabbi Rachel Brown and Robin Selinger
6:00 – 7:00 pm: Potluck Dinner
7:00 – 7:45 pm: Family Shabbat Service
Fri. 12/14:
Shabbat Service & Meditation – with Rabbi Ross and Robin Selinger
7:00 – 7:30 pm: Meditation – Two brief meditation exercises to let go of the week. We gather in the Board Room.
7:45 – 9:15 pm: Shabbat Service & Torah Reading
Upcoming Kent State Hillel Gatherings:
Tonight, Thu. 11/29, 5:30 to 8:30 pm: LatkeFest ($8 in advance, $13 at the door)
Mon. 12/3: 12/3, 7 pm: Giant Menorah Lighting (sponsored by Hillel and Chabad)