Welcome to Temple Beth Shalom!
Services usually on 2nd and 4th Friday evenings of each month
Temple Beth Shalom is a dynamic congregation of about 110 families, under the leadership of Rabbi Michael Ross. Known as the Synagogue of the Western Reserve, we are a Reform Jewish congregation, affiliated with the national organizations of that movement.
Although the Temple has grown over the years, it endeavors to maintain a warm and welcoming atmosphere. Please come join us so we can share who we are today and our vision for the future.
The Temple is located in a beautiful, historic building at 50 Division Street in Hudson. Friday night services are held twice a month at 7:45 p.m., usually on the second and fourth Fridays of the month. For a schedule of services and other activities, see our Calendar page.
50 Division Street
Hudson, OH 44236
330-656-1800
Office hours vary; please call for appointment.
General Inquiries: info@tbshudson.org
Rabbi: rabbimichaelross@gmail.com
Education Director: education@tbshudson.org
President: president@tbshudson.org
Membership: membership@tbshudson.org
Accounting: accounting@tbshudson.org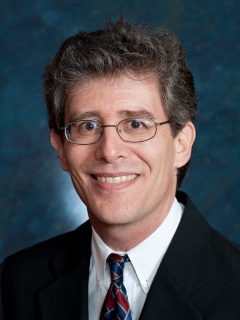 From the Rabbi's Desk:
We have a handful of exciting events in the next few weeks, so please join us for: our new meditation gatherings, our musical services, come celebrate a wonderful Bat Mitzvah, taste the sweetness of Tu Beshvat, and join us for a special community gathering at Kent State Hillel. Details of each are below.
This Friday night, we will explore the dynamics of slavery and justice as we study Parshat Bo, where Moses concludes the final 3 plagues against Pharaoh and the Egyptians, and then the Israelites are instructed to leave Egypt.
Upcoming TBS Gatherings
Fri. 1/11: Musical Shabbat & Meditation
7:00 – 7:30 pm: Meditation – Two brief meditation exercises to let go of the week. We gather in the Board Room.
7:45 – 9:15 pm: Musical Shabbat Service – with Cantorial soloist Robin Selinger
Sat. 1/12: The community is invited to join us for Cate Rukin's Bat Mitzvah at 10:30 a.m.
Fri. 1/25: Shabbat Service, Meditation & Tu Beshvat Celebration!
7:00 – 7:30 pm: Meditation – Two brief meditation exercises to let go of the week. We gather in the Board Room.
7:45 – 9:00 pm: Shabbat Service – with Cantorial soloist Robin Selinger
9:00 – 9:20 pm: Tu Beshvat Celebration & Learning – enjoy special foods from Israel as we mark the new year of the trees!
Upcoming Kent State Hillel Gatherings:
Fri. 1/18: Shabbat Dinner & Services!
Please RSVP by Thursday 1/17 to join the service, at 6pm, and the yummy Shabbat dinner, at 7pm.
Sun. 2/3: TBS is invited to Tour Hillel!
10 am Board Meeting at Kent State Hillel
1 pm Dessert Reception and Tour of Hillel. Come meet Hillel's Executive Director, Adam Hirsh, and Rabbi Michael Ross as they discuss the new, special relationship with TBS!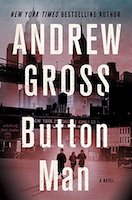 Our next book club selection is "Button Man" by Andrew Gross. We will meet at Mitch's house on Sunday, January 13, at 7 pm. Here's info about the book:
Gross's new historical thriller brings to life the drama of the birth of organized crime in 1930s New York City from the tale of one family.
After a string of New York Times bestselling suburban thrillers, Andrew Gross has reinvented himself as a writer of historical thrillers. In his latest novel, Button Man, he delivers a stirring story of a Jewish family brought together in the dawn of the women's garment business and torn apart by the birth of organized crime in New York City in the 1930s.
This new novel is equal parts historical thriller, rich with the detail of a vibrant New York City in the 1920s and 1930s, and family saga, based on Andrew Gross's own family story and on the history of the era, complete with appearances by real-life characters like mobsters Louis Lepke and Dutch Schultz and special prosecutor Thomas Dewey, and cements Gross's reputation as today's most atmospheric and original historical thriller writer.
"A gut-wrenching, noirish portrait of Jewish organized crime and labor unionism in 1930s New York…These are characters you won't forget… Alternately frightful and fascinating, the story viscerally describes the era, exposing the motives and fears that drive each character and play out on the streets." — Booklist
*****************************
Looking forward to this discussion. My grandfather was a shop steward for the International Ladies' Garment Workers Union, and he met my grandmother on the picket lines for a garment workers' strike in the early 1930s. This book seems like it might have some of my family history in it too.
Rebecca Egolf