Welcome to Temple Beth Shalom!
Services usually on 2nd and 4th Friday evenings of each month
Temple Beth Shalom is a dynamic congregation of about 100 families, under the leadership of Rabbi Michael Ross. Known as the Synagogue of the Western Reserve, we are a Reform Jewish congregation, affiliated with the national organizations of that movement.
Although the Temple has grown over the years, it endeavors to maintain a warm and welcoming atmosphere. Please come join us so we can share who we are today and our vision for the future.
The Temple is located in a beautiful, historic building at 50 Division Street in Hudson. Friday night services are held twice a month at 7:30 p.m., usually on the second and fourth Fridays of the month. For a schedule of services and other activities, see our Calendar page.
50 Division Street
Hudson, OH 44236
330-656-1800
Office hours vary; please call for appointment.
General Inquiries: info@tbshudson.org
Rabbi: rabbimichaelross@gmail.com
Education Director: education@tbshudson.org
President: president@tbshudson.org
Membership: membership@tbshudson.org
Accounting: accounting@tbshudson.org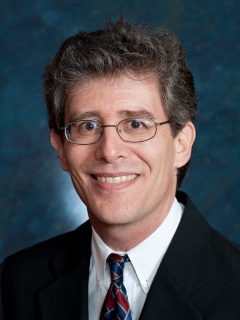 From the Rabbi's desk:
Appreciation:
We are in the midst of the the fall harvest festival of Sukkot, and we have much to be grateful for this season! A personal thank you to Cantorial soloist Robin Selinger and pianist Peter Tavens for your musical leadership at the High Holidays! A deep thank you to Laurie Frankino, and all of the TBS volunteers who stepped up to make the High Holidays so beautiful and meaningful! A special thank you to Wendy Hess and Amy McCormick for leading two important discussions about anti-semitism and community building.
Sukkot/Simchat Torah Gatherings:
Tonight TBS is hosting Pizza in the Hut. Saturday afternoon, from 4-7 p.m., the entire community is invited to my family's Sukkah for appetizers, dessert, and havdalah. Our address is: 26023 North Woodland Road, (near Fairmount), Beachwood, 44122. My cell is 310.569.6329.
Sunday is our Simchat Torah celebration!
Yizkor memorial prayers are at 4:30.
Dinner is at 5 p.m.. Religious School families are free! Members and guests are $10.00 Sign ups are here: https://www.signupgenius.com/go/70a0e44a8ae2ca4fc1-simchat
Upcoming TBS Gatherings:
Sat. 10/19, 4-7 pm: Open Sukkah @ the Rabbis' house
– all TBS members and guests are welcome to attend for Havdallah and dessert!
Sun. 10/20, 4:30-7:30 pm: Simchat Torah Community Dinner & Celebration
– Yizkor memorial service at 4:30 for adults
Fri. 10/25 10 am: Shabbat Services & Meditation
Sat. 11/2, 9:30 am: Torah Study – Parshat Noah
Upcoming Hillel Events
Fri. 10/18, 6 pm: Sukkot Shabbat Service & Dinner
– TBS members are always welcome, but need to RSVP with Rabbi Ross by Friday morning evening, 10/18.
Fri. 11/1, 6 pm: Israel Shabbat
– TBS members are always welcome, but need to RSVP with Rabbi Ross by Thursday afternoon, 10/31.
We have publicly thanked Rabbi Ross, Cantorial Soloist Robin Selinger and Peter Tavens for their performances during the holiday services; but most of us don't realize how many TBS congregants volunteer their time in the preparation and execution of our High Holy Days services.  Thank you all for your valuable contribution.
Drew Dallet designed the service programs for Rosh Hashanah and Yom Kippur.
Eric Chupack, our chief audio engineer, ensured that our audio system worked perfectly for every service and our video system was in working order for Selichot.
The TBS Brotherhood led our heightened security team this year.
The 2019-2020 B'nai Mitzvah Class and their families spent a Sunday afternoon polishing the ark, the pews and silver pieces, set up all the folding chairs, changed all the Shabbat prayer books for the holiday version, and cleaned the dust bunnies off the top of the ark and our beautiful ner tamid.
Amy McCormick, our new Membership Chair, coordinated the holiday tickets for a record number of guests.
David Wismer, our head usher for the last 17 years, gathered an excellent crew, trained them and supervised every service. His team of ushers volunteered to direct traffic, operated the chair lift, checked tickets, and answered the many questions asked of them.
Jean Beasley, Ben Margalit and Art Busch read Torah so beautifully during Rosh Hashanah and Yom Kippur services.
Barbara Shapiro and Jean Beasley read the Haftorah prayers and English translation during the Torah Services at both Rosh Hashanah and Yom Kippur morning services.
Len Rose gave us another award-winning rendition of Jonah.
Our Shofar Squad, David Terkel, Ben Margalit, Julius Hess, & Len Rose.
Marcy Caplin coordinated this year's Food Drive.
Barbara Shapiro, with help from Joyce Bigam and Jennifer Frankino worked behind the scenes to prepare our Yom Kippur Break the Fast attended by a record number of congregants.
Wendy Hess and Amy McCormick led our afternoon education sessions during the Yom Kippur service break and the congregants who participated with them.
Jonathan Selinger, editor of the weekly e-Megillah, kept the congregation updated on changes to holiday service events and oversaw the entire high holy days event, assisting me with creative solutions to logistical issues.
The TBS Board's efforts and assistance behind the scenes and as greeters and participants in all 6 services.
The volunteer service readers, candle lighters and ark openers who participated in all 6 holiday services.
The next TBS Book Group selection is Eternal Life by Dara Horn. We will meet October 27th at 6:45 at either TBS or Mitch Fromm's home.
Jeanne Hansen