Welcome to Temple Beth Shalom!
Services usually on 2nd and 4th Friday evenings of each month
Temple Beth Shalom is a dynamic congregation of about 100 families, under the leadership of Rabbi Michael Ross. Known as the Synagogue of the Western Reserve, we are a Reform Jewish congregation, affiliated with the national organizations of that movement.
Although the Temple has grown over the years, it endeavors to maintain a warm and welcoming atmosphere. Please come join us so we can share who we are today and our vision for the future.
The Temple is located in a beautiful, historic building at 50 Division Street in Hudson. Friday night services are held twice a month at 7:30 p.m., usually on the second and fourth Fridays of the month. For a schedule of services and other activities, see our Calendar page.
50 Division Street
Hudson, OH 44236
330-656-1800
Office hours vary; please call for appointment.
General Inquiries: info@tbshudson.org
Rabbi: rabbimichaelross@gmail.com
Education Director: education@tbshudson.org
President: president@tbshudson.org
Membership: membership@tbshudson.org
Accounting: accounting@tbshudson.org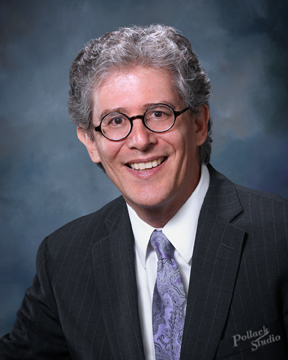 Dear TBS Friends and Family,
This is a special, wonderful weekend for TBS. On Friday night, we will have a musical Shabbat service focusing on our journeys in life as we welcome Shabbat. On Saturday morning, Elliott Mintz will be called to the Torah for his Bar Mitzvah. And on Sunday, our Religious School families are meeting Kent State Basketball Coach Rob Senderoff at his home court at the MAC Center. TBS members are welcome to join us for a fun morning with Coach Senderoff. Wear sneakers!
FRIDAY SHABBAT SERVICES – Fri 10/15, at 7:30 pm – in-person and Zoom
Our prayer book flipbook can be found here
(Please select the second one for Shabbat, Festivals and Weekdays):
https://www.ccarnet.org/publications/resources-repaginated/
ELLIOTT MINTZ BAR MITZVAH – Sat. 10/16, at 10:30 am
Our prayer book flipbook can be found here.
(Please select the second one for Shabbat, Festivals and Weekdays):
https://www.ccarnet.org/publications/resources-repaginated/
WHAT'S JEWISH ABOUT TEAM SPORTS? – Sun. 10/17
Coach Senderoff and Rabbi Ross will talk about the intersection of basketball and Judaism. Join us!
The M.A.C. Center at Kent State (map here)
10 AM – 12 PM
The address is: 1025 Risman Drive, Kent OH 44242
When you get there, park in the parking lot (parking is free on the weekends) and we will meet at the front door. This is a family event – religious school students must be accompanied by a responsible adult. Other family members and Temple members are welcome to join us. Masks are required for everyone over the age of 2.
UPCOMING TBS GATHERINGS
Fri. 10/15, 7:30-9:00pm: Shabbat Lech Lechah/Journeys – in person and on Zoom
Sat. 10/16, 10:30 am: Elliott Mintz B'nai Mitzvah – in-person and on Zoom
Sun. 10/17, 10-12pm: What's Jewish About Team Sports – at Kent State's MACC
Sat. 10/23: 10:30 am: Ray Senderoff B'nai Mitzvah – in-person and on Zoom
Sat. 10/30, 9:30-11:00: Torah Study and Bagel Brunch – Walking With the Prophets
The stained glass in our sanctuary has just been refreshed, through a long-needed repair and maintenance project. As a part of this project, the previous Alpha and Omega symbol has been replaced by a beautiful image of a Torah. Please come to see it in the daylight!
The stained glass project was made possible by a generous donation from Wendy and Julius Hess, and the work was organized by Wendy. Thanks to Wendy and Julius for their support!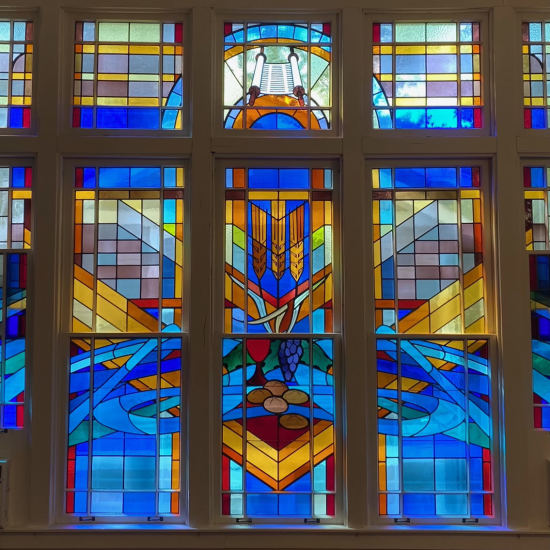 We have publicly thanked Rabbi Ross, Cantorial Soloist Robin Selinger, and Accompanist Peter Tavens for their performances during these difficult but meaningful holiday services, but I'd like to thank the TBS congregants who volunteered their time in the preparation and execution of our High Holy Days services.
Your TBS Board of Trustees who struggled with the decisions that needed to be made regarding safe in-person worship during the Delta variant epidemic. Very special thanks to Rabbi Michael who guided us thoughtfully and carefully to our final decision to offer the option of worshiping together or on Zoom.
Drew Dallet designed the service programs for Rosh Hashanah and Yom Kippur.
Eric Chupack, our chief audio engineer, trained Adam Alderson, our new Zoom Manager, to ensure that our congregants who participated on Zoom experienced the most professional level of service possible for all services.
The TBS Brotherhood members were invaluable in helping to ready our building for our May Bar Mitzvah service and the High Holy Days. Their contribution of time and a generous donation made it possible to keep our timeline for opening our building. Members Mark Schildhouse, James Field, Jack Telesman, and Art Busch also ushered, directed traffic, operated the chair lift, checked tickets and answered the many questions asked of them during all five holiday services.
Kim Strausser, Mike Miller and Jean Rhodes cleaned and vacuumed the sanctuary, social hall, and kitchen in preparation for services. Kim and Mike also donated and planted the lovely floral display in the cement urns outside our front door.
Beth Madis coordinated our holiday prayer book lending program.
Toby Liberman helped to assemble the gift bags distributed to all in-person service attendees after Erev Rosh Hashanah services.
Jean Beasley and Art Busch read Torah so beautifully during Rosh Hashanah and Yom Kippur services
Susan Terkel read the Haftorah English translation during the Torah Services at Yom Kippur morning services
Len Rose gave us another award-winning rendition of Jonah
Our Shofar Squad, David Terkel, Sarah Suntheimer, Julius Hess, & Len Rose
Marcy Caplin coordinated this year's Food Drive and those who donated to it
Jean Rhodes made herself available for whatever was needed, including manning the guest ticket table outside the building with Marcy Caplin even though neither of them attended in-person services.
Wendy Hess led our afternoon education session during the Yom Kippur service break and the congregants who participated with her. Wendy also led our project to both repair broken pieces of our stained glass windows and replace the Alpha-Omega pane in one of the stained glass windows in the sanctuary with a new Torah design which is being installed on Friday, September 24.
The Asher family for attending Children's Zoom services
Jonathan Selinger, my partner as well as editor of the weekly e-Megillah, kept the congregation updated on changes to holiday service events and oversaw the entire high holy days event, assisting me with creative solutions to logistical issues.
The volunteer service readers, candle lighters and ark openers who participated in all five holiday services
Amy McCormick assisted in reorganizing the sanctuary after the holidays, including changing out the new holiday prayer books for our Shabbat prayer books and boxing the old holiday prayer books for donation to another synagogue.
Thank you all for your valuable contributions.