Welcome to Temple Beth Shalom!
Services usually on 2nd and 4th Friday evenings of each month
Temple Beth Shalom is a dynamic congregation of about 100 families, under the leadership of Rabbi Michael Ross. Known as the Synagogue of the Western Reserve, we are a Reform Jewish congregation, affiliated with the national organizations of that movement.
Although the Temple has grown over the years, it endeavors to maintain a warm and welcoming atmosphere. Please come join us so we can share who we are today and our vision for the future.
The Temple is located in a beautiful, historic building at 50 Division Street in Hudson. Friday night services are held twice a month at 7:30 p.m., usually on the second and fourth Fridays of the month. For a schedule of services and other activities, see our Calendar page.
50 Division Street
Hudson, OH 44236
330-656-1800
Office hours vary; please call for appointment.
General Inquiries: info@tbshudson.org
Rabbi: rabbimichaelross@gmail.com
Education Director: education@tbshudson.org
President: president@tbshudson.org
Membership: membership@tbshudson.org
Accounting: accounting@tbshudson.org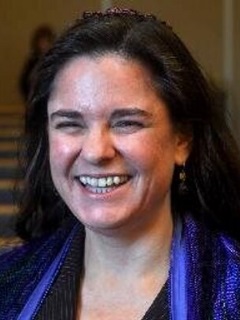 Dear TBS Families,
Bruchim haba'im, welcome, to the 2020/2021 school year!
We are looking forward to working with your children and helping them grow in their Jewish knowledge and identity. Thank you for sharing them with us.
Given the current situation with COVID-19, we are planning to begin the school-year with a combination of virtual classes and one-on-one tutorials through Zoom, and home based, independent study and family education projects.
For Judaic studies, which includes virtual classes and home-based projects, we will be utilizing an exciting new curriculum that is being written by a team of educators convened by the Jewish Education Center of Cleveland specifically to meet the needs of religious schools who will begin the year through teaching online.
For Hebrew studies, we will be including Hebrew Through Movement and tefillah (Jewish prayer) during our time together. New for this year, we are incorporating "Let's Learn Hebrew Side-by-Side" this year. Let's Learn Hebrew Side-by-Side pairs each 6th and 7th grade students with a facilitator who will help that student to learn to read Hebrew. This studying will take place at a time that works for both the student and the facilitator, also over Zoom or other interactive video platform.
If you have any questions, comments, or concerns, please be in touch with me. I am reachable by email at education@tbshudson.org; or by phone and text at 216-245-5039.
With deep blessings,
Rabbi Rachel Brown
Link to registration form: https://forms.gle/idyf71eiE1Zn2U9p7
Classes and tuition costs:
TBS Tots: Ages 3-5 with a caregiver – $0 (one Sunday/month, 10:30-12:00)
Religious School Sundays: K-2nd grade – $565 (Sundays 9:00-12:00)
Religious School Sundays/Thursdays: 3rd-7th grade – $765 (Sundays 9:00-12:00, Thursdays 4:30-6:00)
Gesher: 8th-10th grade – $255 (one Sunday/month 10:30-12:00)
Confirmation: 10th-12th grade – no charge for students in Gesher; $255 for all others
Madrich or Madricha (Aides): 8th-12th grade – $0. Madrichim (Aides) help teachers in their classroom.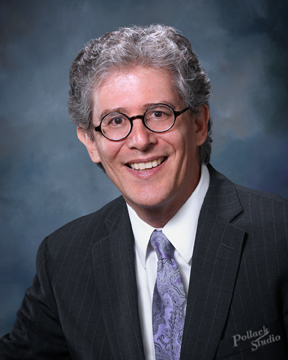 Dear TBS Family and Friends,
Please join us this Friday night at 7:30 pm, as we celebrate Tu B'av, the Jewish Valentine's Day!
Zoom Shabbat Services (Fri., 7:30 p.m.)
1. Accessing our siddur in flip-book format
IMPORTANT: Please choose the second link on the page for Weekdays, Shabbat and Festivals
https://www.ccarnet.org/publications/resources-repaginated/
&
2. Accessing our zoom gathering
Join Zoom Meeting https://us02web.zoom.us/j/88445506583?pwd=SE1hNlhmK09rRVdWRWxyTE91MXo4UT09
Meeting ID: 884 4550 6583, Passcode: 559583
UPCOMING TBS ZOOM GATHERINGS
Fri. 8/7 & 8/21: Zoom Shabbat Services – with Cantorial Soloist Robin Selinger and Rabbi Michael Ross
Sat. 8/15: 9:30-11 am: Torah for Our Times – with Rabbi Michael Ross
For the TBS First Serve project this year, we will be providing school supplies for 155 students at Harris-Jackson Elementary, which is in the North Hill area of the Akron Public School District. The list of items is at the bottom of the email.
Rather than have people collect and bring supplies to a bin at the Temple, we will be fundraising for the supplies. Chris Stoehr of First Serve will arrange to have the supplies purchased (at quantity discounts) and delivered to my house. I will pick up the backpacks. We will then pack the backpacks at the Temple. This was done for another school with more backpacks. It can be set up on tables with distancing and go very quickly with a small group (I am thinking of the Brotherhood). I will then drop off the backpacks at Harris-Jackson.
I thought it would be nice if we also enclosed notes of encouragement to the students. We could divide this up based on the number interested in writing a short note.
First Serve has provided a link for donations. You go to the First Serve website joinfirstserve.org, select "Give" from the menu, and there will be a RED box with the link to donate to school supplies for Harris-Jackson. With a cost of about $8 per student, the amount we are looking to raise is $1240. If we raise less than $1240, the remainder will come from other general donations to First Serve.
The donation goes to the "First Serve Fund" and will be tagged for the Harris-Jackson backpacks. People could also send a check made to First Serve, with a note that it is for the Harris-Jackson backpacks, and send to First Serve, First Congregational Church, 47 Aurora St, Hudson, OH 44236.
We are looking to deliver the backpacks by August 27, so we are shooting to raise the money by August 14. I have made a donation, and I believe the Brotherhood is looking to donate $250 from current funds. We would also welcome donations from non-TBS friends and family.
Thanks,
James Field
Cell 330.962.7462
Here is a list of supplies they have requested:
Crayons
Washable markers or colored pencils
Box of tissues
Zippered pencil pouch
Scissors
Glue stick
Pocket folders
#2 pencils
Eraser
Blue or black ink pens
Wide-ruled Notebooks or composition book (spiral or non-spiral is fine)
Our next Zoom meeting is Sunday, July 12, from 9-10am. The link is below:
https://us02web.zoom.us/j/89486337847
Meeting ID: 894 8633 7847
To all TBS brotherhood members: Please send your yearly membership dues of $36 to Art Busch, treasurer of TBS brotherhood:
280 Kendall Park Road
Peninsula, Ohio 44264
To all MEN of TBS: Even if you are not a member of are brotherhood, PLEASE consider a donation to the brotherhood of TBS. The brotherhood does many projects to help support and maintain TBS.