Welcome to Temple Beth Shalom!
Services usually on 2nd and 4th Friday evenings of each month
Temple Beth Shalom is a dynamic congregation of about 100 families, under the leadership of Rabbi Michael Ross. Known as the Synagogue of the Western Reserve, we are a Reform Jewish congregation, affiliated with the national organizations of that movement.
Although the Temple has grown over the years, it endeavors to maintain a warm and welcoming atmosphere. Please come join us so we can share who we are today and our vision for the future.
The Temple is located in a beautiful, historic building at 50 Division Street in Hudson. Friday night services are held twice a month at 7:30 p.m., usually on the second and fourth Fridays of the month. For a schedule of services and other activities, see our Calendar page.
50 Division Street
Hudson, OH 44236
330-656-1800
Office hours vary; please call for appointment.
General Inquiries: info@tbshudson.org
Rabbi: rabbimichaelross@gmail.com
Education Director: education@tbshudson.org
President: president@tbshudson.org
Membership: membership@tbshudson.org
Accounting: accounting@tbshudson.org
Rescheduled Sisterhood Appreciation Lunch
The Sisterhood Member Appreciation Lunch had been rescheduled for Sunday, March 1, 2020 at 11:45 a.m. at Corky & Lenny's, 27091 Chagrin Blvd., in Beachwood. After lunch there will be a tour at the Maltz Museum, 2929 Richmond Rd., of the Leonard Bernstein: The Power of Music exhibit. For those that would like to carpool, please meet at Temple at 11:00 a.m.
RSVP to Robin Rosen-Sharp by email (rrsdvm2@aol.com) by 7:00 p.m. on Thursday, February 27, and indicate whether you will be able to attend the lunch and the museum tour; just the lunch; or just the museum tour. Also indicate if you want to carpool or will drive separately.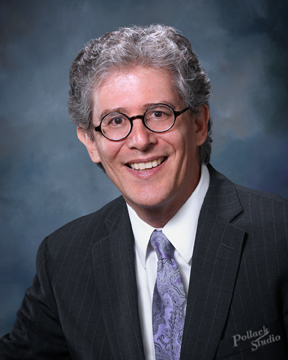 Torah Study, Sat. 2/22 & 3/7, 9:30 am:
We are in the middle of the book of Exodus. Torah Study now meets twice a month, and this group is getting larger each time! Our next meeting date will be Sat. 3/7. For both beginning Torah study students and advanced Torah study students. All are welcome!
Shabbat Services, Fri. 2/28, 7:30 pm:
Join us for a lovely, musical evening as we let go of our busy week. Shabbat Meditation will be from 7:00 to 7:25 in the board room.
SAVE THESE DATES!
Evan Updegraff Bar Mitzvah, Sat. 2/29, 10 am:
– The TBS community is welcome to join Evan and his family on their special day. Please join us to add to the joy of the celebration!
Purim Carnival & Pizza, Sun. 3/8, 11:00 am
Purim Shabbat Dinner & Service Fri. 3/13, 6:30 pm
– Please RSVP here for our Family Friday Night Dinner.
Upcoming KSU Hillel Gatherings:
Fri. 2/21, 6 pm: Achoti Shabbat Service & Dinner – please RSVP by Th. 2/20.
Fri. 3/6, 6 pm:  Poland Shabbat Service & Dinner – please RSVP by Th. 3/5.
TBS members are welcome to join Rabbi Ross for Hillel's Shabbat events.
Genealogy maven Robin Selinger led a study session at the retreat on Sunday, Feb 9, about how to get started with family tree research. Later that week. she helped six congregants discover the origins of their ancestors, finding family tree records and documents such as census, immigration, and marriage records, draft cards, and gravestone photos. One resulting family tree went all the way back to the 1600's!
If you want help to get started with researching your family history, please contact Robin at robinselinger@gmail.com.
On Wednesday, April 1, at 7:30 pm, Robin will present another talk entitled, "Getting Started as a Search Angel: Solving Mysteries to Reunite Families," for the Jewish Genealogy Society of Cleveland, which meets in the Miller Board Room at Menorah Park, 27100 Cedar Road, Beachwood. TBS guests are welcome. RSVP to Programming@JGSCleveland.org.
To kick off First Serve 2020, there is an event at the First Congregational church on Sunday, Feb. 23, the day after our Bingo Night. All who have participated or are interested in participating are urged to come. There is an event sign-up (no cost and duties required, they just want to get a rough count). Please see the information below.
James Field