Welcome to Temple Beth Shalom!
Services usually on 2nd and 4th Friday evenings of each month
Temple Beth Shalom is a dynamic congregation of about 100 families, under the leadership of Rabbi Michael Ross. Known as the Synagogue of the Western Reserve, we are a Reform Jewish congregation, affiliated with the national organizations of that movement.
Although the Temple has grown over the years, it endeavors to maintain a warm and welcoming atmosphere. Please come join us so we can share who we are today and our vision for the future.
The Temple is located in a beautiful, historic building at 50 Division Street in Hudson. Friday night services are held twice a month at 7:30 p.m., usually on the second and fourth Fridays of the month. For a schedule of services and other activities, see our Calendar page.
50 Division Street
Hudson, OH 44236
330-656-1800
Office hours vary; please call for appointment.
General Inquiries: info@tbshudson.org
Rabbi: rabbimichaelross@gmail.com
Education Director: education@tbshudson.org
President: president@tbshudson.org
Membership: membership@tbshudson.org
Accounting: accounting@tbshudson.org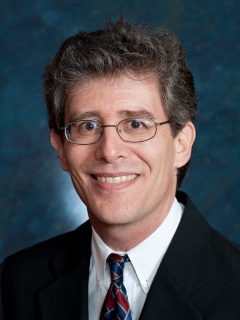 From the Rabbi's Desk:
Happy New Year, 2020! I hope you had a wonderful time ringing in the new year! Our first Shabbat Service of the New Year will be this Friday at 7:30. Meditation will be at 7 pm.

Torah Study, Sat. 1/18
In 2020, we are expanding our wonderful Torah Study group from once a month to twice a month. (Typically, first and third Saturdays each month.)
TBS Retreat 2020 – Save The Dates!
Fri., 1/24: CONGREGATIONAL RETREAT FRIDAY NIGHT  6:30 pm. Service and program, all adult, teen, and child members of the congregation. Our theme this year is Kehillah Kedosha – Holy Community. RSVP for the Friday night retreat here (dinner and program are provided by a generous grant from the Jewish Education Center of Cleveland).
Sat., 2/1: CONGREGATIONAL RETREAT SHABBAT (SATURDAY) AFTERNOON/EVENING We are planning a trip to Kent State's campus, starting around 3 PM. The afternoon and evening will include: A guided tour of the May 4 Visitor Center, Dinner and Havdallah at Hillel, ice skating at the Kent State rink. There will be a separate family program for families with young children during the May 4 Visitor Center tour. RSVP for the Shabbat afternoon/evening retreat here.  (Dinner and both programs provided by a generous grant from the Jewish Education Center of Cleveland)
Sun. 2/9: 9:00-12:00 CONGREGATIONAL RETREAT SUNDAY MORNING (including Religious school, TBS Tots, Gesher, Confirmation, and l'Dor vaDor) Our theme this year is Kehillah Kedoshah –  Holy Community.  RSVP for the Sunday retreat here (lunch and programming are partially funded by a generous grant from the Jewish Education Center of Cleveland).
The Sisterhood Member Appreciation Lunch will be held on Sunday, January 19, 2020, at 12:00 p.m., at Corky & Lenny's, 27091 Chagrin Blvd., in Beachwood. After lunch there will be a tour at the Maltz Museum, 2929 Richmond Rd., of the Leonard Bernstein: The Power of Music exhibit. For those that would like to carpool, please meet at Temple at 11:30 a.m.
RSVP to Deanna Adelman by email (hadelman@roadrunner.com) or phone (330-528-0006) by 7:00 p.m. on Thursday, January 16, and indicate whether you will be able to attend the lunch and the museum tour; just the lunch; or just the museum tour.