Welcome to Temple Beth Shalom!
Temple Beth Shalom is a dynamic congregation of about 100 families, under the leadership of Rabbi Michael Ross. Known as the Synagogue of the Western Reserve, we are a Reform Jewish congregation, affiliated with the national organizations of that movement.
Although the Temple has grown over the years, it endeavors to maintain a warm and welcoming atmosphere. Please come join us so we can share who we are today and our vision for the future.
The Temple is located in a beautiful, historic building at 50 Division Street in Hudson. Friday night services are held twice a month at 7:30 p.m. For a schedule of services and other activities, see our Calendar page.
50 Division Street
Hudson, OH 44236
330-656-1800
Office hours vary; please call for appointment.
General Inquiries: info@tbshudson.org
Rabbi: rabbimichaelross@gmail.com
Education Director: education@tbshudson.org
President: president@tbshudson.org
Membership: membership@tbshudson.org
Accounting: accounting@tbshudson.org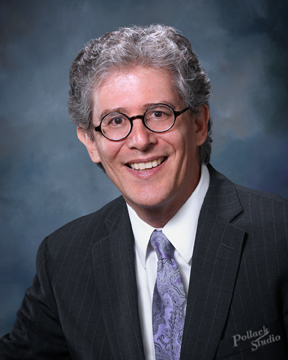 Dear TBS Friends and Family,
We are all taking a needed respite this Memorial Weekend from services and classes. It has been a hard, heavy, painful week with the news out of Uvalde, Texas. Coupled with the horrible shooting in Buffalo by a white supremacist 2 weeks ago, these terrible tragedies are almost too much to bear.
Last night, I attended my son's special 4th grade presentation at his school. I watched their smiling faces on their opening video and realized that the Uvalde 4th graders had just finished their year-end school presentations as well. And their faces could have been these faces. And I cried, again.
One of the new ideas evolving after Sandy Hook is the idea of threat assessment. How are we examining and following up with these threat assessments? This is what our security forces at TBS have been doing continuously to keep us safe.
We are in crisis mode again, and we haven't done so well in crisis mode recently. The sense of dread can easily build. When the world gets to be "too much," I get out of my own head by going outside for a walk or a ride. I remember that I live in a beautiful world. I hold the pain and the joy at the same time. This is what it means to be Jewish, we are continuously holding both, always.
Let me invite us all to take a break from the pain this Shabbat. Create some private time for yourself and your loved ones. Enjoy the rest and the spaciousness for a minute. Celebrate the holiness of Shabbat: eat a wonderful meal, connect to folks, breathe.
And then, afterwards, we can allow our Memorial Day observances to be a container for these losses. We all need time to grieve.
May their memories be for a blessing, may they inspire a revolution.
PRIDE SHABBAT – Fri. 6/3 
On Friday, 6/3, the Judaism 101 class will hold a final gathering and Shabbat dinner together at 6pm. At 7:30, they will join the TBS community for our first Pride Shabbat! We will celebrate our LGBTQ folks with special readings and a special ceremony to welcome two new students who completed their conversion process. Please join us for this unique evening!
SHAVUOT – A Night of Learning – Sat. 6/4
TBS will join the wider Jewish community for a special night of learning, as we celebrate the holiday of Shavuot together for the first time in two years!
This night of learning is called a Tikkun Leil Shavuot, and the entire community is invited. TBS has been co-sponsoring these for 4 years. Rabbi Michael will teach in the opening hour at 7pm about the book of Ruth and welcoming the stranger. Details about the sessions can be found in the flyer.
SUPPORTING UKRAINE
Please find ways to support folks in Ukraine this week:
Please find ways to research about the Jews in Ukraine as well. The history is fascinating. It's worth noting how TBS assisted the Jews fleeing the former Soviet Union 30 years ago. Our assistance and support will be needed again. I do believe we will be asked to welcome Ukrainian refugees in the coming weeks and months.
UPCOMING TBS GATHERINGS
Fri. 6/3 – Pride Shabbat – zoom and in-person
Sat. 6/4 – Community Shavuot Night of Learning – in-person at Bnai Jeshurun in Pepper Pike
Sat. 6/11, 9:30 am: Prophets' Class – Jeremiah – zoom and in-person
SAVE THE DATE: Fri. 6/17, 7 pm: TBS Annual Meeting & Shabbat Service – zoom and in-person
Sat. 6/25, 9:30 am: Prophets' Class – Ezekiel – zoom and in-person
Friday, June 17
7:00 pm., prior to 7:45 pm Shabbat Services
TBS Sanctuary
Meeting Agenda
Review of 2021-2022 Temple Business
Presentation of 2022-2023 Budget
Presentation & Vote on new slate of officers for 2022-2023
All TBS congregants are welcome to attend.