Welcome to Temple Beth Shalom!
Services usually on 2nd and 4th Friday evenings of each month
Temple Beth Shalom is a dynamic congregation of about 100 families, under the leadership of Rabbi Michael Ross. Known as the Synagogue of the Western Reserve, we are a Reform Jewish congregation, affiliated with the national organizations of that movement.
Although the Temple has grown over the years, it endeavors to maintain a warm and welcoming atmosphere. Please come join us so we can share who we are today and our vision for the future.
The Temple is located in a beautiful, historic building at 50 Division Street in Hudson. Friday night services are held twice a month at 7:30 p.m., usually on the second and fourth Fridays of the month. For a schedule of services and other activities, see our Calendar page.
50 Division Street
Hudson, OH 44236
330-656-1800
Office hours vary; please call for appointment.
General Inquiries: info@tbshudson.org
Rabbi: rabbimichaelross@gmail.com
Education Director: education@tbshudson.org
President: president@tbshudson.org
Membership: membership@tbshudson.org
Accounting: accounting@tbshudson.org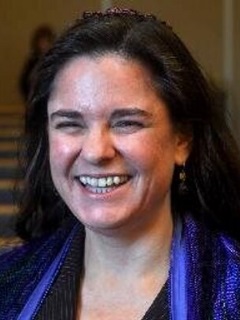 Dear TBS Families,
Welcome to the 2019/2020 school year!
We are looking forward to working with your children and helping them grow in their Jewish knowledge and identity. Thank you for sharing them with us.
New for this year, we are incorporating more spoken Hebrew into our program. By having more spoken Hebrew in our program, we make it much easier for students to learn to read Hebrew. This approach, called sound-to-print, is closer to how people learn to read in their native languages. We expect this approach to help students enjoy religious school more and to be better prepared for their bar or bat mitzvah, when the time comes.
Also new for this year is a change in the time that our l'Dor vaDor program meets.. This year, we are holding l'Dor vaDor during Sunday morning religious school. On l'Dor vaDor days, religious school will begin at 9 AM, as usual. At 11 AM, parents and other family members will join us. We will conclude at 1 PM, after lunch, which TBS will provide. Also, new for this year, our l'Dor vaDor sessions will rotate between being facilitated by Morah Jean, Morah Abby, and myself. We have planned some exciting sessions and are looking forward to sharing them with you! We are grateful to the Jewish Education Center of Cleveland for funding our lunches on l'Dor vaDor days.
This year, we will kick off our school year by participating in First Serve on Sunday, September 8th. The day will begin with First Serve social action projects in the morning, followed by a festival in the afternoon. Details on how to register and location will be along shortly.
If you have any questions, comments, or concerns about the coming school year, please be in touch with me. I am reachable by email at education@tbshudson.org and by text and phone at 216-245-5039.
With deep blessings for the coming school year,
Rabbi Rachel Brown, Education Director
Note from the webmaster: Click here to open the online Religious School registration form. If it doesn't work for you, please wait a few days while we debug it!