Welcome to Temple Beth Shalom!
Services usually on 2nd and 4th Friday evenings of each month
Temple Beth Shalom is a dynamic congregation of about 110 families, under the leadership of Rabbi Michael Ross. Known as the Synagogue of the Western Reserve, we are a Reform Jewish congregation, affiliated with the national organizations of that movement.
Although the Temple has grown over the years, it endeavors to maintain a warm and welcoming atmosphere. Please come join us so we can share who we are today and our vision for the future.
The Temple is located in a beautiful, historic building at 50 Division Street in Hudson. Friday night services are held twice a month at 7:45 p.m., usually on the second and fourth Fridays of the month. For a schedule of services and other activities, see our Calendar page.
50 Division Street
Hudson, OH 44236
330-656-1800
Office hours vary; please call for appointment.
General Inquiries: info@tbshudson.org
Rabbi: rabbimichaelross@gmail.com
Education Director: education@tbshudson.org
President: president@tbshudson.org
Membership: membership@tbshudson.org
Accounting: accounting@tbshudson.org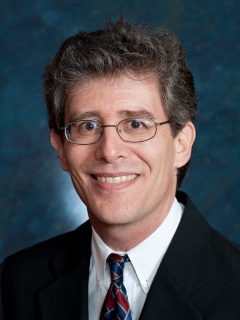 From the Rabbi's desk:
Please join us for a very special Friday evening tomorrow night. After you stop on the green for ice cream, please come to TBS. It is our Annual Meeting & Shabbat Service. Rabbi Michael will give a year-in-review and talk about his first year here at TBS.
Please make a special effort to attend this annual gathering!
Yummy oneg treats are your reward!
Upcoming TBS Gatherings:
Fri. 6/14, 7:00 p.m.: TBS Annual Meeting, followed by Shabbat Services at 7:45.
Sat. 6/21, 10:30 a.m.: Jangi Rockland Bat Mitzvah
Temple Beth Shalom: We are the Jewish presence in Hudson and the surrounding communities. To me, our Jewish presence means that I have a Jewish home nearby, where other Jews are there with me to comfort, to question, to argue, to love, to learn and so much more. Our Jewish presence is here for those who only come once or twice or three times a year and to those who strive to learn more about Judaism throughout the year. Our Jewish presence means that if I have a question, I know a rabbi who will try to answer it.
We face some significant challenges in the coming year. Although we have a wonderful rabbi, cantorial soloist and education director, we are faced with maintaining our building, increasing our membership and paying our bills. In recent years, our membership has decreased and this has put a strain on our budget. At our most recent meeting, the board voted to increase dues by 2 percent. But that only goes a small way to easing our challenges. We need your input and your ideas.
Please join the board and your fellow congregants for our annual meeting on June 14th at 7 PM; services follow!
Kim Strausser
The next TBS book group selection is Waking Lions, by Ayelet Gundar-Goshen, to be discussed on Sunday, July 14th, 6:45 PM, at TBS.