Welcome to Temple Beth Shalom!
Services usually on 2nd and 4th Friday evenings of each month
Temple Beth Shalom is a dynamic congregation of about 110 families, under the leadership of Rabbi Michael Ross. Known as the Synagogue of the Western Reserve, we are a Reform Jewish congregation, affiliated with the national organizations of that movement.
Although the Temple has grown over the years, it endeavors to maintain a warm and welcoming atmosphere. Please come join us so we can share who we are today and our vision for the future.
The Temple is located in a beautiful, historic building at 50 Division Street in Hudson. Friday night services are held twice a month at 7:45 p.m., usually on the second and fourth Fridays of the month. For a schedule of services and other activities, see our Calendar page.
50 Division Street
Hudson, OH 44236
330-656-1800
Office hours vary; please call for appointment.
General Inquiries: info@tbshudson.org
Rabbi: rabbimichaelross@gmail.com
Education Director: education@tbshudson.org
President: president@tbshudson.org
Membership: membership@tbshudson.org
Accounting: accounting@tbshudson.org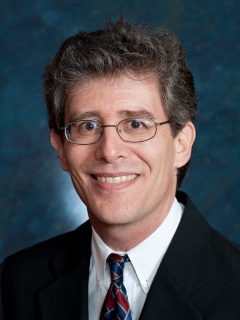 From the Rabbi's Desk:
This Sunday at sundown begins the festival of lights, Chanukkah. It is a powerful idea to mark the deepening darkness each winter with a celebration of light.
May this year's Chanukkah celebration bring us hope that illuminates the deep darkness. (We will discuss this at services tomorrow night.)
We have a full slate of activities the next few weeks, please join us for these wonderful celebrations!
All are welcome!
Upcoming TBS Gatherings:
Fri. 11/30:
Shabbat Service & Meditation
7:00 – 7 :30 pm: Meditation – Two brief meditation exercises to let go of the week. We gather in the Board Room.
7:45 – 9:15 pm: Shabbat Service & Torah Reading – with Cantorial soloist Robin Selinger
Fri. 12/7:
Chanukkah Potluck Dinner & Service – with Rabbi Rachel Brown and Robin Selinger
6:00 – 7:00 pm: Potluck Dinner
7:00 – 7:45 pm: Family Shabbat Service
Fri. 12/14:
Shabbat Service & Meditation – with Rabbi Ross and Robin Selinger
7:00 – 7:30 pm: Meditation – Two brief meditation exercises to let go of the week. We gather in the Board Room.
7:45 – 9:15 pm: Shabbat Service & Torah Reading
Upcoming Kent State Hillel Gatherings:
Tonight, Thu. 11/29, 5:30 to 8:30 pm: LatkeFest ($8 in advance, $13 at the door)
Mon. 12/3: 12/3, 7 pm: Giant Menorah Lighting (sponsored by Hillel and Chabad)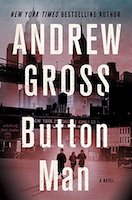 Our next book club selection is "Button Man" by Andrew Gross. We will meet at Mitch's house on Sunday, January 13, at 7 pm. Here's info about the book:
Gross's new historical thriller brings to life the drama of the birth of organized crime in 1930s New York City from the tale of one family.
After a string of New York Times bestselling suburban thrillers, Andrew Gross has reinvented himself as a writer of historical thrillers. In his latest novel, Button Man, he delivers a stirring story of a Jewish family brought together in the dawn of the women's garment business and torn apart by the birth of organized crime in New York City in the 1930s.
This new novel is equal parts historical thriller, rich with the detail of a vibrant New York City in the 1920s and 1930s, and family saga, based on Andrew Gross's own family story and on the history of the era, complete with appearances by real-life characters like mobsters Louis Lepke and Dutch Schultz and special prosecutor Thomas Dewey, and cements Gross's reputation as today's most atmospheric and original historical thriller writer.
"A gut-wrenching, noirish portrait of Jewish organized crime and labor unionism in 1930s New York…These are characters you won't forget… Alternately frightful and fascinating, the story viscerally describes the era, exposing the motives and fears that drive each character and play out on the streets." — Booklist
*****************************
Looking forward to this discussion. My grandfather was a shop steward for the International Ladies' Garment Workers Union, and he met my grandmother on the picket lines for a garment workers' strike in the early 1930s. This book seems like it might have some of my family history in it too.
Rebecca Egolf
Temple Beth Shalom has positions available for a religious school teacher and for a youth advisor.  If you are interested, or if you know anyone who might be interested, please contact Rabbi Rachel Brown at education@tbshudson.org.
1. Temple Beth Shalom in Hudson, OH is looking for a dynamic, knowledgeable teacher for our 1st grade class for school year 2018/19 and beyond!
The curriculum includes Torah, with an emphasis on the stories found in the Book of Genesis, Hebrew reading readiness, holidays and values.
As a religious school teacher, you will:
Review and implement lesson plans, including preparing and gathering materials (the lesson plans are already written)
Supervise your class during all-school programs (including all-school tefillah and recess)
Attend faculty meetings
Communicate with parents
Participate in professional development seminars
Class meets on Sundays from 9:00-12:00 noon.
We offer generous compensation and mentoring/professional development in teaching techniques, classroom management, and Judaic studies.
This position begins immediately.
To apply, please send your cover letter, resume, and contact information for three references to education@tbshudson.org
2. Temple Beth Shalom in Hudson, OH is looking for a part-time Youth Advisor for HUBSTY – our teen youth group for school year 2018/19 and beyond!
As the Youth Advisor, you will
Attend two meetings of 1-2 hours each per month
Attend one 2-4 hour chapter program per month
Attend some regional programs during the year
Chaperone one overnight event during the year
Help with logistics and supplies for chapter meetings and programs as needed
Chapter meetings and programs take place on Sundays at 12:00 noon. Regional programs take place on Saturday nights and Sundays.
We offer generous compensation and an opportunity to work with some pretty amazing teens.
This position begins immediately.
To apply, please send your cover letter, resume, and contact information for three references to education@tbshudson.org