Welcome to Temple Beth Shalom!
Services usually on 2nd and 4th Friday evenings of each month
Temple Beth Shalom is a dynamic congregation of about 100 families, under the leadership of Rabbi Michael Ross. Known as the Synagogue of the Western Reserve, we are a Reform Jewish congregation, affiliated with the national organizations of that movement.
Although the Temple has grown over the years, it endeavors to maintain a warm and welcoming atmosphere. Please come join us so we can share who we are today and our vision for the future.
The Temple is located in a beautiful, historic building at 50 Division Street in Hudson. Friday night services are held twice a month at 7:30 p.m., usually on the second and fourth Fridays of the month. For a schedule of services and other activities, see our Calendar page.
50 Division Street
Hudson, OH 44236
330-656-1800
Office hours vary; please call for appointment.
General Inquiries: info@tbshudson.org
Rabbi: rabbimichaelross@gmail.com
Education Director: education@tbshudson.org
President: president@tbshudson.org
Membership: membership@tbshudson.org
Accounting: accounting@tbshudson.org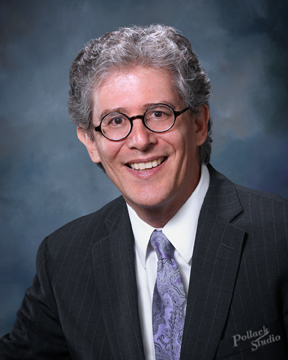 Dear TBS friends and family,
In the shadow of last week's nightmare at the Capitol, I have been in a series of webinars this week with the Reform Movement, the Jewish Federation and the ADL regarding next steps for folks in Jewish communities. Everyone is urging caution. Caution is being urged for all statehouses, synagogues, and locations where Jews gather. There have been plans for protests in Columbus and Pittsburgh for this weekend and on Inauguration Day next week.
TORAH FOR OUR TIMES:
Join us for a discussion about plagues, both biblical and contemporary.
"JUDAISM 101" class starts on Sun. 1/24
I wanted to let each of you know I will be teaching a new, weekly "Judaism 101" course for Temple Beth Shalom, Hudson, this winter on Zoom. This class will meet on Sunday afternoons from 4:30 – 6:00 pm from January 24 to May 9.
This new course is perfect for:
potential conversion candidates
folks who want to learn about Judaism from an adult perspective and may have paused their Jewish learning as teens
interfaith folks who want to broaden their Jewish knowledge base
The class will be organized like a college survey course with a focus on: Jewish history, holidays, philosophy, and prayer.
Class is limited to 23 Zoom windows. (Couples or families will count as one Zoom window.) So first come, first served. Two-thirds of the seats are now filled. The course is free for TBS members, and it's $54.00 for non-members.
College students and folks who are dealing with special circumstances will be asked for a donation. There will be 4 inexpensive paperbacks to purchase as part of this course. (Some folks might want to come for a portion of the sessions. I would like to encourage a minimum commitment to half of the sessions. This helps with class continuity.) I would love to chat with you if you are interested in this special offering! Details and syllabus to be announced soon!
Please let me know if you are interested in this class. RSVP – rabbimichaelross@gmail.com
Upcoming January TBS Gatherings
Sat. 1/16 & 1/30, 9:30 am: Torah For Our Times
Fri. 1/22, 7:30 pm: Zoom Shabbat Services B'Yachad
Sat. 1/30, 11 am: Tu Beshvat Zoom Seder
Sun. 1/24 & 1/31, 4:30 pm: Judaism 101 Class – Rabbi Ross' new, weekly class on Zoom