Welcome to Temple Beth Shalom!
Services usually on 2nd and 4th Friday evenings of each month
Temple Beth Shalom is a dynamic congregation of about 100 families, under the leadership of Rabbi Michael Ross. Known as the Synagogue of the Western Reserve, we are a Reform Jewish congregation, affiliated with the national organizations of that movement.
Although the Temple has grown over the years, it endeavors to maintain a warm and welcoming atmosphere. Please come join us so we can share who we are today and our vision for the future.
The Temple is located in a beautiful, historic building at 50 Division Street in Hudson. Friday night services are held twice a month at 7:30 p.m., usually on the second and fourth Fridays of the month. For a schedule of services and other activities, see our Calendar page.
50 Division Street
Hudson, OH 44236
330-656-1800
Office hours vary; please call for appointment.
General Inquiries: info@tbshudson.org
Rabbi: rabbimichaelross@gmail.com
Education Director: education@tbshudson.org
President: president@tbshudson.org
Membership: membership@tbshudson.org
Accounting: accounting@tbshudson.org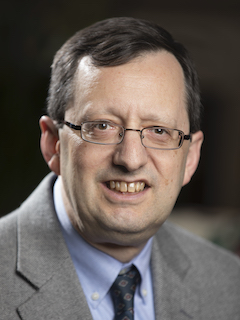 Dear TBS Members,
On September 13, we will have our usual Friday evening Shabbat service, at the usual time of 7:30 PM, followed by an Oneg. The 6:00 service and 6:30 dinner will be cancelled.
Tickets for the High Holy Day services have been mailed to all members who have made full or partial dues payments. If you have not received your tickets, please contact me to check on the status of your dues.
Our Temple's policy always has been and will be: No one is ever turned away because they are unable to pay. If necessary, please feel free to contact me for a confidential discussion about an adjustment.
Best wishes for the New Year 5780!
Jonathan Selinger
jvselinger@gmail.com
330-319-4025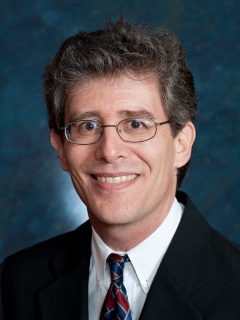 From the Rabbi's desk:
IMPORTANT UPDATE FOR THIS FRIDAY
We have cancelled the Family Friday Service and dinner. Our typical Friday evening Shabbat Services and Oneg will be held as planned tomorrow evening. We apologize for any inconvenience.
At our service this Friday evening, we will prepare for the upcoming High Holiday with our special Guest Soloist Brynna Fish.
Upcoming TBS Gatherings:
Fri. 9/13, 7:30 pm: Kabbalat Shabbat Services (with Rabbi Ross & Brynna Fish)
Sat. 9/21, 7:30 p.m.: "A Serious Man" Movie & Selichot Service (with Rabbi Ross and Cantorial Soloist Robin Selinger)
Upcoming Hillel Events
Wed. 9/18, 6:30 pm: Laugh In Peace Comedy Tour (sponsored by Akron Jewish-Muslim Dialogue)
Fri. 9/20, 6 pm: Homecoming Shabbat Service & Dinner
TBS members are always welcome, but need to RSVP with Rabbi Ross by Thursday evening, 9/19.
Sat. 9/21 10 am: Torah Study & Bagel Brunch – KSU Homecoming at Hillel
On the road to repentance, we can begin with small steps by saying I'm sorry, s'lichah. Our tradition provides the opportunity for us to do that with Selichot prayers. The Selichot service begins the annual process of gathering as a community to pray for forgiveness. At TBS, we'll begin by watching and discussion of the movie, "A Serious Man", to help us find our own way to begin t'shuvah (repentance) and r'fuah (healing).
Please join Rabbi Michael Ross Saturday night, September 21, at 7:30 pm, in the Social Hall, for desserts and treats followed by the movie, group discussion and a short service beginning with the changing of the Torahs' mantles into their High Holy day white, preparing us for our own season of transformation. Everyone is welcome.
Dear Members of Temple Beth Shalom,
Following Rosh Hashanah services on Monday, September 30th, a group of us will be going to lunch at Yours Truly restaurant in Hudson. If you would like to join us, please RSVP to Wendy Hess (wendykhess@hotmail.com) by Wednesday, September 25th.
Wendy Hess
The next Sisterhood Dinner Out will be on Monday, Sept. 16, at 7:30 p.m. at Burntwood Tavern, 2291 Riverfront Pkwy., Cuyahoga Falls. RSVP to Deanna Adelman by 9 p.m. on Sunday, Sept. 15 by email at hadelman@roadrunner.com.
The Opening Meeting of Sisterhood will be on Sunday, Sept. 22 at 9:30 a.m. at TBS. All ladies from Temple are encouraged to attend to help plan events for the upcoming year. Please RSVP to Deanna Adelman.
Dear Friends,
Below is the complete High Holy Days Service schedule for 2019/5780. We will begin mailing holiday ticket packets to current members next week. For Guest and Student Tickets, Please contact Amy McCormick, 330-612-2019 or membership@tbshudson.org.
Laurie Frankino, Ritual Chair
Saturday, September 21
Selichot: Dessert Buffet, Movie, "A Serious Man"
Discussion, short service
TBS Social Hall
7:30 p.m.
Sunday, September 29
Erev Rosh Hashanah
7:30 p.m.
Monday, September 30
Rosh Hashanah Morning Service
10:00 a.m.
Rosh Hashanah Children's Service
1:30 p.m.
Family Tashlikh at Barlow Community Center
2:30 p.m.
Sunday, October 6
TBS Community Kever Avot Memorial Service
TBS Section, Hudson-Markillie Cemetery
410 N. Main St., Hudson
12:30 p.m.
Tuesday, October 8
Kol Nidre
7:30 p.m.
Wednesday, October 9
Yom Kippur Morning Service
10:00 a.m.
Yom Kippur Children's Service
1:30 p.m.
Afternoon Study Session
1:30 &
3:00 p.m.
Afternoon Readings, Service & Yizkor
4:30 p.m.
Closing Service
5:30 p.m.
Congregational Break the Fast
6:45 p.m.
The Ritual Committee places orders for name plates for our Memorial Boards during July so we have them back in time for the High Holy Days services. If you would like to order a name plate for a loved one, the price per plate is $200 for members, $52 for a RESERVED plate, and $350 for non-members. Please click here for the order form with instructions, or contact me with questions or to place your order by e-mail or phone.
Laurie Frankino
Ritual Chair
330-620-2020
lfrankino@gmail.com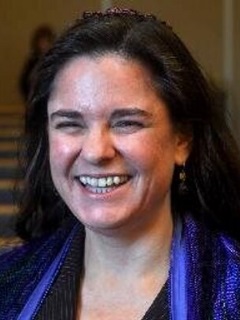 Dear TBS Families,
Welcome to the 2019/2020 school year!
We are looking forward to working with your children and helping them grow in their Jewish knowledge and identity. Thank you for sharing them with us.
New for this year, we are incorporating more spoken Hebrew into our program. By having more spoken Hebrew in our program, we make it much easier for students to learn to read Hebrew. This approach, called sound-to-print, is closer to how people learn to read in their native languages. We expect this approach to help students enjoy religious school more and to be better prepared for their bar or bat mitzvah, when the time comes.
Also new for this year is a change in the time that our l'Dor vaDor program meets.. This year, we are holding l'Dor vaDor during Sunday morning religious school. On l'Dor vaDor days, religious school will begin at 9 AM, as usual. At 11 AM, parents and other family members will join us. We will conclude at 1 PM, after lunch, which TBS will provide. Also, new for this year, our l'Dor vaDor sessions will rotate between being facilitated by Morah Jean, Morah Abby, and myself. We have planned some exciting sessions and are looking forward to sharing them with you! We are grateful to the Jewish Education Center of Cleveland for funding our lunches on l'Dor vaDor days.
This year, we will kick off our school year by participating in First Serve on Sunday, September 8th. The day will begin with First Serve social action projects in the morning, followed by a festival in the afternoon. Details on how to register and location will be along shortly.
If you have any questions, comments, or concerns about the coming school year, please be in touch with me. I am reachable by email at education@tbshudson.org and by text and phone at 216-245-5039.
With deep blessings for the coming school year,
Rabbi Rachel Brown, Education Director
Note from the webmaster: Click here to open the online Religious School registration form. If it doesn't work for you, please wait a few days while we debug it!
The next TBS Book Group selection is Eternal Life by Dara Horn. We will meet October 27th at 6:45 at either TBS or Mitch Fromm's home.
Jeanne Hansen