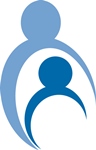 Dear Ms. Grover and Members of Temple Beth Shalom,
On behalf of Summit County Children Services and the many children and families we serve, allow me to express my sincere thanks for your recent generous donations of children's hats, gloves and mittens. These much needed items will be made available to families in our Holiday Toy Room. We appreciate your support.
While Summit County Children Services continues our commitment to building families and building futures each and every day, many programs our agency offers simply would not exist without charitable contributions. We are most grateful for the generosity of donors such as you which enables us to provide special programs and opportunities that enrich the lives of those we serve.
Again, please accept my deep appreciation for this most thoughtful and generous donation.
Sincerely,
John Saros
Executive Director