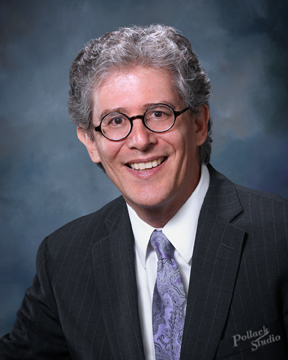 Dear TBS Friends and Family,
After a wonderful month of learning, relaxing, and leading special programs, it's good to be back in town and it's good to kick-off our exciting upcoming events.
Join us this Friday at Hudson Springs Park for our Annual Cookout & Shabbat Service. Chuck Fink will co-lead with Rabbi Michael. Thursday and Friday mark the new month of Elul. Elul is the month of preparation before Rosh Hashanah on 9/15. Join us as we discuss Teshuvah – returning to ourselves and returning to community. Details are below.
Next Saturday, 8/26, TBS has two very special events: we are co-sponsors of the Akron Pride Festival and we start our new year of Prayer Lab classes. This first Prayer Lab will happen at a special time, 9:00 -10:30 am, so we attendees can join the festivities at the daylong Pride Festival.
NEW CLASSES ARE STARTING – Prayer Lab: High Holiday Edition
We will have three special High Holiday workshops to prepare us. On Sat. 8/26 at 9 am, on Sat. 9/9, at 7:30 pm, before our Selichot Service, and Sat. 9/23, at 9:30 am, the day before Yom Kippur. These sessions will also be on Zoom for folks who prefer to study from home.
ISRAEL & DEMOCRACY
The protests over the judicial overhaul continue unabated in Israel. This Saturday will mark 32 consecutive weeks of dramatic protests throughout the country.  Recently, the extreme right of Israel passed a measure removing "the reasonableness clause" from the Supreme Court. The Court will rule on this legislation on 9/12. Please take some time each day to pay attention to the news in Israel. Democracy is at risk there. Israelis I have spoken to this summer are shaken, and downcast about this dramatic turn of events. American Jews can play an important role in supporting the push for democracy.
The URJ has a number of worthwhile resources here: https://urj.org/blog/how-help-support-israels-democracy
Religious School Update
I will take over as the interim Religious School Director while our search for a new Education Director continues. I will lead our Sunday program. Jean Beasley will be our assistant director, and she will run the Thursday afternoon program.
This Sunday, 8/20, we will have our teacher orientation. Next Sunday, 8/27, we will have our Opening Day for our first day of school.
Temple Beth Shalom
ANNUAL FAMILY & FRIENDS COOKOUT & SHABBAT SERVICE
Hudson Springs Park, Mays Pavilion
FRIDAY, AUGUST 18th
5:30 PM – DUSK
Please join Rabbi Michael Ross and popular Song Leader Chuck Fink for the annual end of summer family cookout and musical service under the stars. Current TBS members, friends and potential members and friends are most welcome.
Dinner 5:30-6:45 pm
Service 7:00 pm
Burgers, hot dogs, side dishes and dessert provided by TBS. Vegetarian option available upon request.
Please RSVP to Laurie Frankino, Ritual Chair, lfrankino@gmail.com so we have an accurate count of attendees.
5784 High Holy Days Service Schedule
All services will originate from the temple with a Zoom option
HIGH HOLY DAYS  GUEST TICKETS
TBS will again have guest tickets available to all holiday services and events. Potential members, out of town family and friends, students and everyone else who would like to worship with us, please contact Amy McCormick, Holiday Ticket Coordinator at amy81752@aol.com or 330-612-2019. In your message please be sure to leave your mailing address as well as your full name and phone number so Amy can get back to you.
Guest Tickets
$175 all holiday services
$100 one holiday
Student Tickets
Students are welcome at no charge for all services but require a ticket for entry. Please contact Amy at the address listed above.
Member Tickets
TBS Members receive High Holy Days tickets as part of their membership. Member tickets will be mailed to arrive 3 weeks prior to the holidays.
HIGH HOLY DAYS SERVICES
Friday, September 9
Selichot Discussion & Oneg 7:30 pm in the Social Room – no Zoom option
Friday, September 15
Erev Rosh Hashanah 7:30 pm in the sanctuary – with a Zoom option
Saturday, September 16
Rosh Hashanah Morning Service 10:00 am in the sanctuary – with a Zoom option
Sunday, September 24
Kol Nidre 7:30 pm in the sanctuary – with a Zoom option
Monday, September 25
Yom Kippur Morning Service 10:00 am in the sanctuary – with a Zoom option

Afternoon In-Person Study Sessions 1:30 & 3:00 pm

Afternoon Healing Service & Yizkor 4:30 pm – with a Zoom option

Concluding Service 5:30 pm
Break the Fast (by reservation) 6:30 pm
Please contact Laurie Frankino, Holiday Services Coordinator with questions about any part of the High Holy Days Services lfrankino@gmail.com or 330-620-2020.
L'Shana Tova,
James and Laurie
First Serve Day of Service Early RSVP
First Serve project registration is now open. There are over 60 projects to suit everyone's abilities and interests. Temple Beth Shalom Co-President James Field will again be project leader for staining the pavilion at Akron Co-Op Farms. Join us Sunday, September 10, at 8:30 am, at Trinity UCC, 915 N. Main St., Akron, for our interfaith Sending Service.
New this year, you can sign up for half day or full day projects. This means you can sign up for a morning and an afternoon experience! There are projects for everyone, whether you are bringing your family, need to stay seated, love to paint murals, garden, or prepare food! Don't forget to stop by North High School, 985 Gorge Blvd., for a picnic lunch! Sign up TODAY to ensure you get the project you want and a NEW First Serve T-shirt!
Follow the link below to sign up. For further information, please contact James jdfield23@aol.com
Akron Pride Festival
Temple Beth Shalom will be participating with a booth at the Akron Pride Festival, Saturday, August 26, from 10am to 5pm (there are also events in the evening). The location is 200 S Main Street in Akron. There is a parade that kicks off at 10am which you are welcome to join. Below is a link to sign up for one or more 1-hour slots.
AKRON PRIDE FESTIVAL
ONLINE SIGN-UP SHEET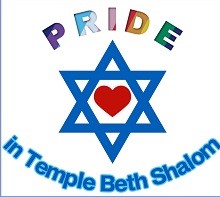 We are also creating a Temple Beth Shalom Pride shirt. The logo is below. The shirt will be the rainbow shirts similar to the Hudson Pride Shirts. The shirts are $22. If you would like a shirt, please email me back jdfield23@aol.com with the sizes (S, M, L, XL, XXL) and quantities. I will collect later. Please let me know by this Saturday noon if you want a shirt so that it will be ready by next Thursday.
Regards
James Field, Co-President
Cell 330.962.7462
Calling all Blossom fans!
Would you like to join fellow TBS members for an evening at Blossom?
Pack a picnic and we'll plan a place to meet to eat either on the lawn or just outside the venue before a concert. Email me at kimstrausser@gmail.com and I'll email you details of where we will meet. Please send your cell number so we can text if plans change for the meet up spot.
Looking forward to seeing you!
Kim and Mike
TBSBrotherhood meetings/events
Fri, 8/18, 5:30 pm  – Outdoor Service and Cookout at Hudson Springs Park – Brotherhood Grill Masters will transport the grill and cook for the event. Meeting time TBA.
Sun, Sept 10 – Hudson First Serve – Interfaith community service in North Hill / Akron North HS https://www.joinfirstserve.org/ Registration begins in August.
Mike Miller volunteered to take over as Brotherhood president in September. Thank you Mike!
We meet throughout the year in the spirit of friendship and good humor. We sponsor social events, fundraisers, and building beautification projects to support and enhance the TBS community. Contact: Eric Draper at ej_draper@yahoo.com
TBSSisterhood meetings/events
Sat, 8/26, 1:00 pm – 2:45pm Sisterhood Visit to the Maltz Museum and/or Mitchell's Ice Cream Let's go to the Maltz Museum Saturday ,Aug 26th, at 1:00pm, for the second-to-last-day  of the Rube Goldberg Exhibit. You will buy your ticket for this part. Meet you in the lobby at 1:00. Then, at 2:45pm, a frozen treat, whatever you wish at Mitchell's Ice Cream just up the street (2101 Richmond Road at LaPlace). Ice cream is on the Sisterhood! It is fine to just show up for the ice cream part of our outing.
UPCOMING TBS GATHERINGS
Fri. 8/18, 6:00 pm: Outdoor Service and Cookout at Hudson Springs Park
Sat. 8/26, 9:00 am: Prayer Lab – High Holiday Edition
Sat. 8/26, 10:00 am – 4:00 pm: Akron Pride Festival – sign up to help at our table!
Sun. 8/27, 9:00 am: Opening Day – TBS Religious School
Sun. 9/10 – Hudson First Serve – Interfaith community service in North Hill / Akron North HS https://www.joinfirstserve.org/ Registration begins in August.