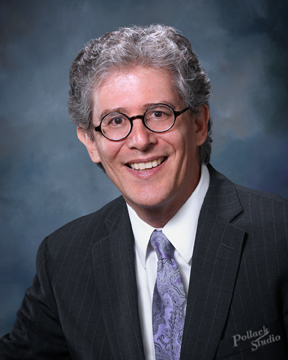 Dear TBS Friends and Family,
SUKKOT & SIMCHAT TORAH EVENTS
We are planning three special Sukkot gatherings and one amazing Simchat Torah party. The entire community is invited to each of the events. Here are the details:
– 9:30-11:30 am, Saturday, 9/30: Prayer Lab – Sukkot Edition Join us for a special bagel brunch and Prayer Lab, as we explore Hallel, the special songs of praise about our abundance and our gratitude. After the discussion, we will have a brief prayer service with Rabbi Michael and Chuck Fink. All are welcome! The discussion will be in a hybrid format: in person and on Zoom.
– 11:30 am, Sunday, 10/1: Pizza in the Hut – For the final 30 minutes we will have a pizza lunch in our lovely Sukkah. Parents and community members are invited to join us to shake the lulav and feast in the Sukkah. Religious School will take place from 9-11:30, as we make decorations and prepare for the holiday. Sweaters may be needed.
– 6 pm, Friday, 10/6: Sukkot Dinner & Sukkot Service – This special time is specifically for our young families to join our community for this wonderful annual gathering. We will be joined by a special group of international guests that night, "Women Leaders – Promoting Peace and Security." Pasta and salad for dinner in the Sukkah. Short Service inside. Oneg Dessert in the Sukkah. Sweaters may be needed.
– 10 am, Sunday, 10/8: Simchat Torah & Consecration – Brady Weinstein, Talia Bronstein, Evelyn Miller will be welcomed into our school community with this special service. Brunch will be served after the service. As our celebration ends at about 11:00 am, we will enjoy a festive oneg in the Social Hall. Please RSVP to Laurie Frankino lfrankino@gmail.com with the number of family members attending before Monday, October 2. The entire community is invited to this special event. (Like Rosh Hashanah, there will be no Religious School classes on this special holiday.)
HIGH HOLIDAY APPRECIATIONS
It was such a deep privilege and blessing to be with everyone for these High Holidays. Robin Selinger created this list for Facebook:
Many thanks to everyone who leads and supports this lovely community: pianist Peter Tavens, Amy McCormick for adding sweet harmonies, to co- presidents Laurie Frankino and James Field for their leadership and hard work holding the community together and making everything happen, to Kim Strausser and David Terkel for blowing the shofar, to Adam C. Alderson for managing audio and zoom, to David Weissman for playing violin, to Jean Beasley and Art Busch for reading Torah, to Len Rose for reading Jonah, to my dear Jonathan Selinger for his work as treasurer and webmaster.
Religious School Update
This Sunday, 10/1, we will have a regular day of Sunday classes, followed by Pizza in the Hut at 11:30!
TBSBrotherhood meetings/events
Brotherhood  Membership
Annual Brotherhood Membership Dues are due. Membership dues are $36 (double chai) and this year we are adding a sustaining membership level $54 (triple chai). Make checks payable to TBS Brotherhood and mail to 50 Division St., Hudson, 44236 or bring to the next meeting. Please contact treasurer Art Busch, ascyb34@yahoo.com, with any questions. Your financial support is much appreciated.
The Brotherhood performs much needed projects for TBS. Even if you cannot participate in Brotherhood, PLEASE CONSIDER MAKING A DONATION. This will help to complete the many projects planned for 2023-2024 for TBS.
Sukkah Fun!
The Sukkah is complete!
Sun, Oct 8 – Sukkah Removal, 1:00 pmWe meet throughout the year in the spirit of friendship and good humor. We sponsor social events, fundraisers and building beautification projects to support and enhance the TBS community. Contact: Mike Miller at mikemillercsi@roadrunner.com.
TBSSisterhood meetings/events
It is that time of year to consider joining the Sisterhood and supporting us with a dues donation. Please email me, Robin Rosen-Sharp (rrsdvm2@gmail.com) if you need a membership form and and would like to mail your payment. Otherwise you can use this PayPal link:
TBS SISTERHOOD PAYPAL LINK
Please Do Not pay along with your Temple dues as Jonathan has asked us not to do this any longer.
Thanks, Robin Rosen-Sharp
Next year, Jeanie Rhodes will be the president of the Sisterhood. Robin Rosen-Sharp has served as president for nine years and she deserves a hearty thanks. She'll take over the Secretary-Treasurer position but would be willing for another Sister to come forward to take over these tasks.
UPCOMING TBS EVENTS
Sat. 9/30, 9:30 am: Prayer Lab – Sukkot Edition!
Sun. 10/1, 11:30 am: Pizza in the Hut Lunch
Fri. 10/6, 6:00 pm: Family Shabbat Dinner & Service in the Sukkah
Sun. 10/8, 9:30-11 am: Simchat Torah, Consecration & Brunch
Sat. 10/14, 9:30 am: Prayer Lab led by Rabbi Michael
Fri. 10/20, 7:30 pm: Shabbat Service
Fri. 11/3, 7:30 pm: Shabbat Service
Sat. 11/4, 9:30 am: Prayer Lab led by Rabbi Michael
Sat. 11/18, 9:30 am: Prayer Lab led by Rabbi Michael
Sun. 11/19, 7:00 pm: Community Interfaith Thanksgiving Service
Sun. 12/10, 9:00 am-12: Religious School Chanukah Celebration