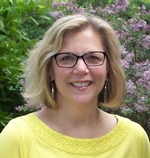 Be happy! It's almost Purim! Our lively little temple will be celebrating Purim on Friday, March 6, at 7 PM, and although we know that children enjoy using the groggers to drown out a certain name; adults, too, can enjoy the high spirits of reliving the story of Esther and Mordachai! I encourage you to come and enjoy Steve Greenman's Klezmer music that will complement the Purim events. If you don't don a full costume, feel free to wear a quirky hat! If you don't have a Purim item to wear, there will be some fun items to borrow at temple. And if that isn't enough to get you to come to celebrate Purim; how about this…Jody Fettman is in charge of the oneg that night! Be happy!
I am pleased to be a part of TBS and our small but dedicated group. I am grateful and amazed at the energy! A shout out to our board, who will be participating in an URJ leadership training event on March 1st! I would like to recognize Jonathan Selinger, who maintains our website and our e-Megillah. Recently we received a huge compliment from someone regarding our website; and I quote, "Also your website was a wonderful resource in providing the history of the congregation. You have to be very proud of your website and the commitment to keep it current. Congregations 3 & 4 times your size do not have a website as excellent as yours."
I hope to see many of you in the coming weeks at services and events! Scroll through this e-Megillah to see the fun services and events planned at temple and offsite by our staff, Sisterhood and Brotherhood.
Kim Strausser