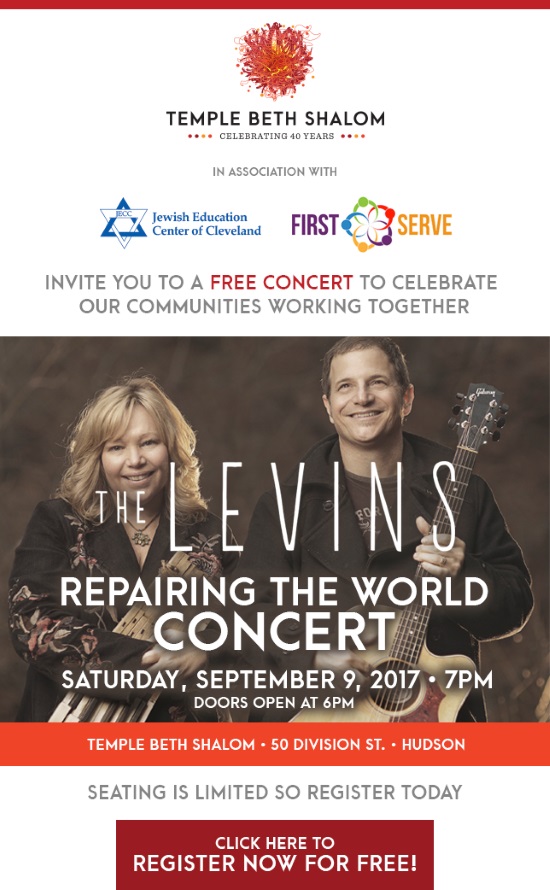 This concert celebrates our communities working together to Repair the World through
Tikkun Olam.
The concert is FREE, but due to our building's limited capacity we kindly request that
you respond on the Eventbrite Website to let us know you are attending.
Questions? Visit our website TBSHudson.org or visit Eventbrite.