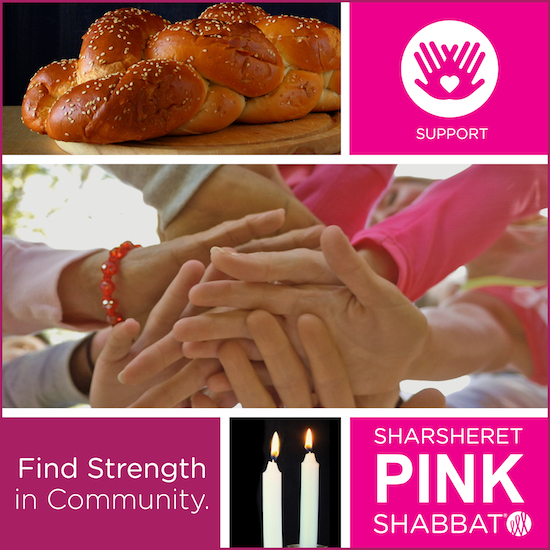 Join us Friday, January 19, for a Pink Shabbat. Help us raise awareness about breast cancer within the Jewish community. Learn about the increased risk among Ashkenazi Jews, how to determine your risk, be proactive about your health, and how we can support community members facing difficult circumstances. We will hear from special guest speakers about their experiences. Please wear pink to honor those in your lives who have been affected by breast cancer.
Did you know?
Breast and ovarian cancers, once viewed as secular health concerns, are increasingly recognized as heightened health issues for Jewish women and families.
1 in 40 Jews of Ashkenazi descent carries a BRCA (breast cancer) gene mutation, compared to 1 in 400 in the general population, making Jewish families 10x more susceptible to hereditary breast and ovarian cancer.
1 in 8 women will be diagnosed with breast cancer during her lifetime, and more than 13,000 women under 40 are diagnosed annually.
Other upcoming Sisterhood events:
Jan 14th Sisterhood meeting 9:30 AM TBS
Feb 5th Dinner out 7 PM Zeppe's in Hudson. RSVP to Amy Chupack aechewy@aol.com.