Sisterhood and Brotherhood Set to Host Welcome Reception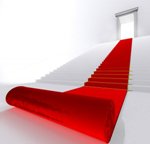 This Sunday, September 7th, marks not only Grandparent's Day but also the official start of classes with the TBS Religious School.
Members of the Sisterhood and Brotherhood will be hosting a special breakfast reception in the social hall for parents–following a welcome meeting in the sanctuary.
This welcome reception will provide an excellent opportunity for families to meet-and-greet the members of our Sisterhood and Brotherhood and to learn how these two dynamic groups support and enhance our congregation.
All Religious School students–both old and new–will receive commemorative Goodie Bags which were lovingly created by our Sisterhood.
We extend our best wishes for a fun and fulfilling year ahead!
Yours in Sisterhood,
Emily Audra Fleisher