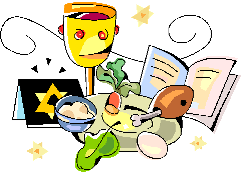 Saturday, April 4, 2015, at 5:30 pm
TBS Social Hall
Join your fellow temple members and guests as we celebrate the second night of Passover with a family friendly service and delicious traditional Passover Seder dinner.
Price is:
$36.00 for adults and children 10 & older
$12.50 for children ages 5-9
Ages 4 and under: no charge
$42.00 for non-members and non-member children 10 & older
The service will begin at 5:30 pm followed by a catered family style dinner including traditional Passover foods, a delicious entrée and dessert.
You will receive a mailing to your home shortly with details and the rsvp form.
Please contact Laurie Frankino with questions
330-620-2020 or lfrankino@gmail.com