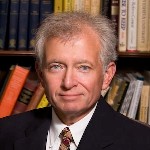 Today is my last day as your Rabbi. I want all of you to know how very much I feel blessed to have had the honor and the pleasure to serve as Beth Shalom's Rabbi these past five years.
People keep asking me what my plans are. My friends they are a work in progress. Know my e-mail address and my phone number will not be changed. Feel free to contact me as a friend. I will continue to write my messages. Because I believe the congregation has to be connected first and foremost to Rabbi Egolf, they will only be sent to people who ask to receive the notes. It is through those notes that I will keep my friends informed about my life and more importantly about my ideas.
I pray all of you offer Rabbi Egolf the support you have given me. Beth Shalom is a special congregation. It is all of you who make it the warm and loving holy place that welcomes all who enter its community. May God bless you to make the congregation even more special under Rabbi Egolf's guidance.
With thanks and with love,
Rab E
(315) 415-1813
sezring@gmail.com