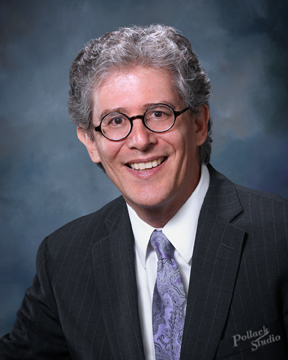 Dear TBS Friends and Family,
Please join us for our Annual Meeting Friday at 7 pm. Our Shabbat Service will follow at 7:45.
Here is a list of TBS Highlights as we look back on the year. (We will provide printed copies at the meeting.)
June '21: After 15 months of home quarantine and zoom gatherings, TBS began to slowly emerge from sheltering at home, with a special backyard service at the home of Kim Strasser and Mike Miller. We began our plans to have in-person services for the High Holidays. 
July 21: I officiated at the wedding of Emily and Josh Connor. TBS hired a Zoom Manager, Adam Alderson, to assist us in our hybrid services and to coordinate the zoom broadcast of our services. We began to host a monthly Friday night service in a hybrid format: some in-person, some on zoom. We erected acrylic partitions for Robin and the rabbi. 
August '21: Rabbi Rachel Brown hosted a family retreat at Camp Y-Noah to kick-off Religious School. Rabbi Rachel introduced Sababah Sundays, where each week we welcomed a guest speaker to talk about their passions and their work. As the Delta variant began to move through, she hosted outdoor only school gatherings for the school for its first few months. A grant from the JEC provided us with a folding canopy for our outdoor gatherings.
September '21: High Holidays were in our hybrid format, with about 35 people in person, and about 45 people on zoom. Sukkot celebrations were mostly on the side lawn in our Sukkah. Rabbi Michael began Prophets class for a special year of Torah study on Saturday mornings.
October '21: We hosted two B'nai Mitzvahs, one for Elliot Mintz, and one for Ray Senderoff, who was our first non-binary B'nai Mitzvah. Sababah Sundays included trips to the Akron Zoo, Kent State's basketball arena. 
November '21: As the weather cooled, we received a grant to lease space at the new Hudson City Hall community rooms for our religious school.
December '21: We hosted a Chanukah Party at TBS and a second one at the new Hudson City Hall.
January '22: As the Omicron variant kicked up, we moved back to zoom only gatherings for 6 weeks. We began our second cohort of Judaism 101 classes for 30 students on zoom.
Feb. '22: We resumed hybrid services for Friday nights, masks on. School students remained masked as well. Prophets and Judaism 101 classes move to hybrid format again.
March '22: Purim Megillah reading, we began to serve food again for our onegs. Purim Carnival at City Hall.
April '22: Sophie LewIs Bat Mitzvah. Community Passover Seder at TBS! Rabbi Rachel hosted the Seder Board Game at City Hall. 
May '22: Israel Shabbat with 4 Israeli guests! B'not Mitzvah of Lauren Updegraf and Piper Dallet.
June '22: Judaism 101 final dinner. Two conversions. Pride Shabbat! Shavuot at B'nai Jeshurun. 
TBS Annual Meeting
Friday, June 17
7:00 pm., prior to 7:45 pm Shabbat Services
TBS Social Hall
Meeting Agenda
Review of 2021-2022 Temple Business
Presentation of 2022-2023 Budget
Presentation & Vote on new slate of officers for 2022-2023
All TBS congregants are welcome to attend.
UPCOMING TBS GATHERINGS
Fri. 6/17, 7 pm: TBS Annual Meeting & Shabbat Service, with Chuck Fink – zoom and in-person 
Sat. 6/25, 9:30 am: Prophets' Class – Ezekiel – zoom and in-person
Fri. 7/8 Cookout & Shabbat service, Hudson Springs Park 5:30 pm
Sun. 7/17, 9am: Brotherhood Meeting – Social Room & on Zoom
Fri. 7/22, 7:30 pm: Shabbat Service at TBS 7:30 pm
Sat. 7/23, 8:30-11:00 am: Brotherhood Volunteer Project at Akron-Canton Food Bank