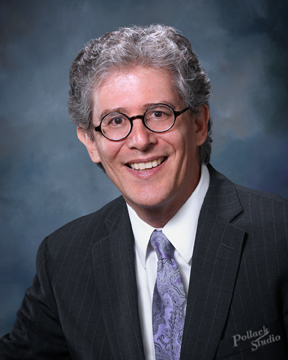 Dear TBS Friends and Family,
As we face Independence Day this weekend, we notice a stunning lack of freedoms in our recent news. The recent Supreme Court rulings are changing the face of how we live our lives on a daily basis. The loss of abortion access is devastating. The pain of that loss haunts us daily. The grief of that loss feels unbearable.
In my childhood, abortion was illegal. I know the reality of life without this constitutional protection.
I grew up in a country that preserved a separation of church and state. The ruling in Dobbs, last week, obliterated that separation. Jewish law does not convey personhood until the birth of the baby. It's Catholic doctrine that conveys the definition that a fetus is a person. Jewish law sides completely with the pregnant mother and her health and well-being. This ruling violates Jewish law and standards. The Reform, Reconstructionist movements and organized Jewish institutions decried this decision.
On Monday, the Supreme Court handed down another ruling in Bremerton that permits a football coach to organize a prayer circle at midfield for his entire team and followers to join him after a game. What about the Jewish players, or Muslim players, or Hindu players? I was educated in public schools where this boundary of religion and state was upheld and clear. Our children will no longer have that separation of church and state regarding prayer in schools. The Reform and Reconstructionist movements decried this decision as well.
As I prepare to celebrate the Fourth of July with my family, my heart is heavy. The ongoing revelations about the threats to democracy from the January 6 hearings this week underscore how precarious our democracy is today.
Last week, Israel's coalition government failed and this week it disbanded, forcing Israel to hold its fifth election in three years.
I have been in meetings with Jewish professionals about how we can meet this moment with clarity and leadership. Hillels across the nation are organizing a national support network for students to find advice, funding and access top reproductive choices. Clergy, social workers, and medical professional will be used to assist our students as needed.
If you want to learn more and support these efforts I encourage you to go to the National Council of Jewish Women, https://www.ncjw.org/, or to Planned Parenthood, https://www.plannedparenthood.org/
I plan to spend this weekend in deep contemplation about the future of democracy. Throughout this year, I have spoken repeatedly about how liberal Judaism has flourished because of the integration of democratic values regarding women's rights and civil rights. Women rabbis, girls bat mitzvah ceremonies, welcoming of interfaith families are all part of this trajectory.
We liberal, Reform Jews have taken democracy for granted and now we are witnessing its uncertainty in our political and social spheres. We must support those folks who are feeling threatened. We will be asked to raise our voices and to vote.
On Shabbat, I will let go of these anxieties, and enjoy some peace and quiet. I invite you to do the same. And after Shabbat, I ask each of us to commit to the future health of democracy. It's up to us. Tikkun Olam, repairing the world now becomes central to our future and our children's future.
UPCOMING JULY TBS GATHERINGS
Fri. 7/8, 5:30 pm: TBS Shabbat Cookout and Service @ Hudson Springs Park– in-person only
Sun. 7/17, 9am: Brotherhood Meeting – Social Room & on Zoom
Fri. 7/22, 7:30 pm: Shabbat Service at TBS 7:30 pm
Sat. 7/23, 8:30-11:00 am: Brotherhood Volunteer Project at Akron-Canton Food Bank