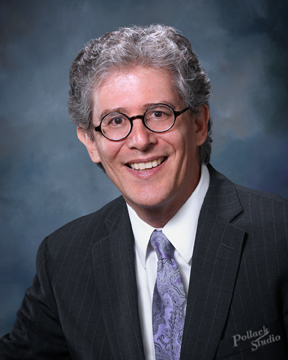 Dear TBS Friends and Family,
After an amazing opening session of Prayer Lab last Saturday and hosting our religious school retreat last weekend, we are taking this weekend to enjoy the Labor Day weekend.
Please spend time focusing on the role of organized labor in our community. Our school teachers, our first responders and others rely heavily on organized labor to get fair salaries and benefits and job protections. The Jewish contribution to the organized labor movement in this country a century ago is huge, whether it was the garment workers in New York or the meatpackers in Chicago. We stand on their shoulders in deep gratitude for their voices and their calls for workers' rights.
FIRST SERVE – Sat. 9/10
TBS is co-sponsoring First Serve for the 11th year in a row! Make time for this worthwhile volunteer effort as gear up for the High Holidays! First Serve will be held on SATURDAY, September 10, 2022. Most projects will be located at North High School (NHS). There will be a few projects at our long-time community partner locations in North Hill.
First Congregational Church of Hudson leads this event in conjunction with First Serve Sponsors and Partners: Akron City Schools, Akron Community Foundation, Akron Co-Op Farms, Christ Church Episcopal of Hudson, City of Akron, Exchange House and Market House, Faith Lutheran Church of Fairlawn, First Christian Church Cuyahoga Falls, Friends of Patterson Park, Hudson City Schools, Hudson United Methodist Church, Huntington Akron Foundation, Islamic Society of Akron and Kent, Living Waters Association, North Hill CDC, North Hill Community House, Patterson Park Community Center, Rooted in Christ Community Church, Summit Construction Company, Temple Beth Shalom and Trinity UCC.
Questions? Please go to joinfirstserve.org for complete event information.
EXCITING NEWS – "Prayer Lab," our new Saturday morning class, started on 8/27!
This year our topic for study on Saturday mornings will be Jewish prayer. We will dive deep into the siddur and examine the art of prayer. Each session we will select a prayer or two to explore and then we will have a brief prayer service and discussion. These classes will be called "Prayer Lab."
We will have three units of learning for our Prayer Lab this year:
–from late August through early October, we will focus on High Holiday Prayer and themes.
–from mid October through December, we will focus on the structure and meaning of the Shabbat liturgy.
–from January to May, we will explore the art of prayer and look at themes that get in the way of effective prayer.
For our first 4 sessions, we will focus on the High Holiday prayers and we will prepare ourselves for the transformative nature of the High Holidays with some special journaling sessions.
Snacks will be served. All are welcome!

5783 High Holy Days Service Schedule
All services will originate from the temple
With a Zoom option
Saturday, September 17
Selichot in the TBS Social Hall
7:30 pm
Sunday, September 25
Erev Rosh Hashanah
In the sanctuary with a Zoom option
7:30 pm
Monday, September 26
Rosh Hashanah Morning Service
In the sanctuary with a Zoom option
10:00 am
Tuesday, October 4
Kol Nidre Service
In the sanctuary with a Zoom option
7:30 pm
Wednesday, October 5
Yom Kippur Morning Service
In the sanctuary with a Zoom option
10:00 am
Afternoon In person Study Sessions
1:30 & 3:00 pm
Afternoon Healing Service & Yizkor
With Zoom option
4:30 p.m.
Closing Service
5:30 pm
Break the Fast – by reservation
6:30 pm

SELICHOT – A First Step Toward Repentance – Sat, 9/17, 7:30 pm
On the road to repentance, we can begin with small steps by saying sorry, or slichah. Our tradition provides the opportunity for us to do that with Selichot prayers. The Selichot service begins the annual process of gathering as a community to pray for forgiveness.
Please join Rabbi Michael Ross Saturday night, September 17, at 7:30 pm, in the TBS Social Hall, for desserts and treats followed by an informal discussion of Avinu Malkeinu, "Our Father, Our King", the moving prayer recited during services during the Ten Days of repentance from Rosh Hashanah through Yom Kippur. No preparation is necessary to participate. In person and Zoom participation will be offered.
Rabbi Ross will follow the discussion with a short service beginning with the changing of the Torahs' mantles into their High Holy day white, preparing us for our own season of transformation. Everyone is welcome.
UPCOMING SEPTEMBER TBS GATHERINGS
Sat. 9/10, First Serve – volunteer opportunities in North Hill
Sun. 9/11, Religious School – begins classes
Fri. 9/16, 7:30 pm: Shabbat Service
Sat. 9/17, 7:30 pm: Text Study, Journaling & Selichot Service – in-person, text study and journaling available on zoom
Sat. 9/24, 9:30 am: Prayer Lab – Preparing for the High Holiday – zoom and in-person
Sun. 9/25, 7:30 – 9:00 pm: Erev Rosh Hashanah services – zoom and in-person
Mon. 9/26, 10:00 am – 12:00 pm: Rosh Hashanah morning services – zoom and in-person