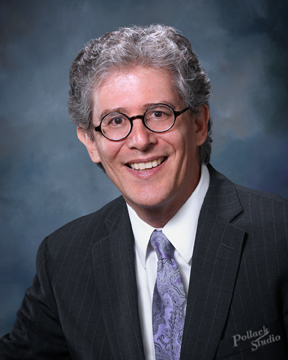 Dear TBS Friends and Family,
This Friday evening is our Community Seder! RSVPS are closed. We are so excited to come together in celebration.
Here's a Passover column I wrote that will be published this weekend in the Record-Courier.
   Let's start with hope.
   Spring is beginning to show itself. The weather has warmed a bit. The first crocus is out in my garden. Walkers, joggers and bike riders dot our landscapes again. The Guardians had their home opener Friday. This week, Passover Seders were held to welcome in the holiday of Passover. This Sunday is Easter. It's a time of rebirth, renewal, and the endless hope of spring.
   The Passover story is more than a spring festival. It's also a festival of freedom. Jews mark this holiday with an ornate ritual meal to mark the journey "from slavery to freedom" as Moses and Miriam led the Israelites out of Pharoah's Egypt. The Hebrew term for Egypt is Mitzrayim, the narrow place.
   At the seder, we recite the line, "In every generation, we are obligated to see ourselves as leaving Egypt, leaving the Narrow Place."
   What are your narrow places?
   At Temple Beth Shalom, in Hudson last weekend, I asked my study group to explore this idea with me.
   First, we explored this idea in our bodies. Where were we noticing narrowness, or constriction in our bodies? How is our body doing right now? Is there illness or discomfort? Is there health and wellness? Take a moment and explore this for yourself as you read this.
   Second, we explored our emotional realm. Where did we notice narrowness in our emotions? Fear, anxiety, stress, anger, loneliness are some of the emotions we might explore. Can we notice if we are open-hearted at this moment? What is keeping us from being open-hearted?
   Third, we explored our mental realm. How are we navigating the world of our minds? Is there confusion and cloudiness? How can we find clarity, and vision to ease our constricted minds? Are we chasing after distractions and entertainment, or are we locating new ideas or new strategies that might liberate us from the tyranny of our distracted lifestyles?
   Finally, our fourth realm is the soul. How is our soul present in our lives? Is it hiding? Can our soul become more present in our lives? I have noticed that as I become more present to my life, my soul tends to become more accessible.
   During the week of Passover, as we leave our narrow straits, some notice gratitude and joy well up inside. Leaving the Narrow Place, we receive permission to let go of the burdens we no longer need to carry. Some might feel lighter, clearer, and at ease, as they carry less of their "baggage" on this journey towards freedom.
   May our first steps of freedom this year be accompanied by good health in our bodies, open hearts to hear the story of the other, clear minds, and souls that soar to new heights.
   Passover is also a time for seeking justice and liberation. We live in anxious, troubling times. After we discover renewal in ourselves, it's then our obligation to act for the sake of others in our community. They need our help. They may be burdened by their own narrow places. Notice those in your community who are in need.
   As we have re-emerged from pandemic life, reconnecting to community has become essential. May our communities lift us up, and become havens for our stories of rebirth, renewal and hope. May our communities ask us to then get beyond our own individual needs and desires, to see how we might flourish once again as we learn how to take care of each other.
ISRAEL NEWS RESOURCES
Democracy is at a crossroads in Israel. Last week, the voice of the centrists, who filled the streets, won out over the extremists. It is not clear how this plays out. The CCAR issued this statement about this historic moment: https://www.ccarnet.org/reform-jewish-leaders-respond-to-netanyahus-conciliation-to-delay-judicial-overhaul/
Please take some time to read up on the recent dramatic events. We have never seen a series of events unfold in Israel as we have last week. This is the  time for American Jews to lean in and support these essential issues of whether Israel will remain both a democratic and Jewish nation.
Here are Israel news sites I recommend:
– https://www.haaretz.com/
– https://www.timesofisrael.com/
– https://www.ynetnews.com/category/3083
To go deeper, here are English Israel-related podcasts I recommend:
– Identity/Crisis
– Promised Podcast
– For Heaven's Sake
– Israel Policy Pod
PRAYER FOR ISRAEL
From Mishkan Tefillah:
O HEAVENLY ONE, Protector and Redeemer of Israel,
bless the State of Israel which marks the dawning of hope for all who seek peace.
Shield it beneath the wings of Your love; spread over it the canopy of Your peace;
send Your light and truth to all who lead and advise,
guiding them with Your good counsel.
Establish peace in the land and fullness of joy for all who dwell there. Amen.
MYSTICS, RATIONALISTS AND SECULARISTS: JEWISH THINKERS FROM 1920-2000 (IN-PERSON)
– Instructor(s): Michael Ross, Rabbi, Temple Beth Shalom, Hudson; Senior Jewish Educator, Hillel, Kent State University
– Location: CWRU-Siegal Lifelong Learning, Landmark Centre Building, 25700 Science Park Drive, Suite 100, Beachwood
– Date: Mondays, April 17 – May 8
– Time: 10:00 – 11:30 a.m. ET
Jewish thinkers, leaders and philosophers have sought to understand the complex intersections between Judaism and modernity. In this class, we will explore Modern Jewish Thought through the eyes of four recent eras of Jewish thinkers: 1920s – Martin Buber and Franz Rosenzweig; 1930s and 1940s – Abraham Joshua Heschel and Mordecai Kaplan; 1960s and 1970s – Art Green and Reb Zalman Schachter Shalomi; and 1980s and 1990s – Rachel Adler and Judith Plaskow. Recommended readings will be provided.
DETAILS: https://case.edu/lifelonglearning/courses/courses-subject/jewish-studies/mystics-rationalists-and-secularists-jewish-thinkers-1920-2000-person
April 23 Hudson Faith Community Dialogue
Sunday, April 23 from 3:00 – 5:00 pm, Hudson Middle School, School Cafeteria, 83 N. Oviatt St., Hudson.
This is the opportunity to better understand the needs of the greater Hudson Jewish community. We would like to have as many congregants attend to participate and connect. Please RSVP by April 10th using this link: https://forms.gle/WfwPFKMhQMMp5cjZ8
Celebration of Israel's 75th Birthday
TBS has plans to celebrate Israel's 75th Birthday over the course of the year during special services, religious school programs, social and educational events. Please join Rabbi Ross and Laurie Frankino in a zoom session in April to brainstorm possible theme ideas. Contact Laurie lfrankino@gmail.com to participate in this zoom meeting or if you have programming ideas you would like to present. For details, watch this space.
Prayer Lab – Saturday, 4/15  –  Praying for Peace
Bagels will be served. Join us!  These sessions will be multi-access: both in-person and via zoom. All are welcome!
URJ Teen Israel Organizing Fellowship
The URJ Teen Israel Organizing Fellowship is an immersive fellowship for high school students (ages 14-18) to deepen their learning about the society and culture of Israel and learn how to organize within their communities. By participating in the program, URJ Teen Israel Organizing Fellows can receive a $15,000 scholarship to help offset the cost of tuition at Heller High! Click here to learn more.
TBSBrotherhood meeting
Sun. 5/7, 9:00 am at TBS. We meet throughout the year in the spirit of friendship and good humor. We sponsor social events, fundraisers and building beautification projects to support and enhance the TBS community. Contact Eric Draper at ej_draper@yahoo.com
TBSSisterhood Shabbat Service
The Sisterhood Shabbat Service is on Friday, April 21st. We are thrilled to have Rabbi Rachel Brown with us that evening! If you are a member of the Sisterhood or would like to participate in a space centering women's voices and experiences please join us in the service by (1) reading a short text (we'll provide) and (2) bringing something for the Oneg after. Please contact jeanrhodes16th@gmail.com if you can read/Oneg so we can plan the evening. Significant others and young people are also invited to come and be inspired!
Oneg Help Request!
We still have one Oneg opening this year; 5/19. Please consider taking this Oneg, perhaps with a friend?  A detailed how-to Oneg guide will be provided. Please RSVP jeanrhodes16th@gmail.com. Thank you!
UPCOMING TBS GATHERINGS
Fri. 4/7, Community Seder – 5:30 pm – 8:30 pm – in-person only
Sat. 4/15 Prayer Lab: Praying for Peace – 9:30 am – 11:30 am – in-person and on zoom
Fri. 4/21, Sisterhood Shabbat Service – 7:30 pm – 8:30 pm – in-person and on zoom
Sun. 4/23, Hudson Faith Community Dialogue – 3:00 – 5:00 pm, Hudson Middle School – in-person
Sun. 5/7, Brotherhood Meeting – 9:00 am at TBS