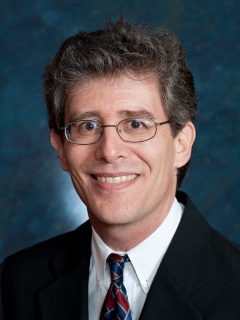 From the Rabbi's Desk:
Friday, 5/10, we will celebrate Israel's Independence Day with a special Yom Ha'atzma'ut Shabbat Service. Please join us!
(Below are excerpts from my special presentation at Kent State last Saturday on the 49th anniversary of the Ma 4 shooting. I spoke about the Pittsburgh and Poway shootings, and how we respond. I have enclosed my opening section and my concluding section.)
My name is Rabbi Michael Ross, and I am the Senior Jewish Educator at Kent State's Hillel, as well as the rabbi for Temple Beth Shalom, in Hudson. This talk is titled "Pain & Memory, Healing & Hope after the Pittburgh and Poway Shootings."
PAIN
Six months ago, I returned from synagogue on a Saturday around midday, and I picked up my phone for a quick peek before settling in to our special Shabbat lunch. On the Jewish Sabbath, I try to leave my phone at my nightstand, but every now and again I check to see if someone called. I saw the notification on my phone about the shooting in Pittsburgh at Tree of Life Synagogue. And immediately, I became distraught.
My initial anxiety was about my friends and colleagues who work in that community. Two of my rabbinic school colleagues live in Squirrel Hill, and I immediately feared the worse. Within an hour or two, mutual friends discovered that while both of my friends were safe and out of harm's way, they were both helping their congregants who were being treated in the hospital. And then I realized what my real fear was about the Pittsburgh shooting – this could happen here in northeast Ohio.
That evening, in my home, we held a shiva minyan, because my wife's father had recently died. As I stood to recite evening prayers, I quickly closed my prayer-book, and I said to God, "I got nothin tonight. I got nothin."
At that moment, I realized something in me had died. Perhaps it was my naivete that died. I am an eternal optimist, and I truly felt safe and untouched by Antisemitism and hatred. Perhaps it was my trust that my family would be safe as we navigated our lives as Jewish professionals with a child at a Jewish Day School. Perhaps it was the reality that our civil discourse had become so politically divisive, that we are all becoming pawns. For the first time in American history, a Jewish house of worship had been turned into the scene of a terrible massacre. Our holiest day, our day of community, prayer, and celebration, had been desecrated and became a time of deep tragedy.
The vigils and memorial services helped ease the pain, as we in this community navigated our journey of grief and mourning. We came together to celebrate our solidarity and our loving community. We were supported by out multi-faith partners. Our increased security measures seemed to give us a small sense of control.
And then 6 weeks ago, were devastated by the mosque shootings in Christchurch.
And exactly 1 week ago today, at this hour, we had our most recent "house of worship" desecration in Poway, California at the Chabad synagogue.
We have become targets of the white nationalism and white supremacy that is rearing itself again. One terrible nightmare feeding the next one in a seemingly never-ending loop. We must hold our leaders accountable for empowering white extremists. Silence is no longer acceptable.
I am suffering an agony of loss: a loss of trust, a loss of safety, a loss of civil discourse.
And as I returned for another tour of the May 4 visitor center Thursday I wondered, did the witnesses of the May 4 shooting also a feel a similar sense of loss 49 years ago? Did they feel a sense of betrayal, a sense that their institutions were no longer the locations for free speech?
Hope
As I mentioned earlier, the Jewish community was showered with tremendous support by both the multi-faith communities on campus, as well as University and local leaders. That comfort after the Pittsburgh massacre was needed to soothe the anxiety and tension of this painful journey. And when I notice how many supporters came to our memorial gatherings, I am floored. At the vigil in October, and at my two interfaith gatherings in Hudson, the group in attendance numbered in the hundreds.
Recent Pew research a few years ago, lists Jews as the most well-respected religious group in this country, by 90% of the respondents. When I get anxious about the situation, it is this reality that overwhelming number of folks wish us well. They pray for us and reach out to us. It is truly a tiny minority who seek to harm us in words or deeds.
My starting point of hope resides with these multi-faith relationships that we continue to develop.
The Hebrew Bible text that I have using since the Tree of Life Shooting comes from the book of Micah.
Micah 6:8 – "He has told you, human, what is good, and what Adonai, the lord, requires of you—Only to do justice, and to truly have loving kindness, and to walk modestly with your God."
A note of what's missing from this text. Micah does not ask for thoughts and prayers. Or sacrifices. Sacrifices were the spiritual technology of the First Temple in Jerusalem. Micah wants a different ethical code in place, one that will uplift those who are oppressed.
Now if we look at this text carefully we can analyze his three suggestions.
First, for Micah, "doing justice" meant helping the poor, the widows and the orphans. We are asked to help the marginalized people who are most vulnerable in society. Rev. Barber's Poor People's Campaign comes to mind.
Second, "truly have lovingkindness" is to enter into relationship with people. Find ways to hear the story of the other, the person you do not know. Find ways to honor the divinity in that person and in every person you encounter. Or as Martin Buber suggested, don't objectify the other. Enter into an I-Thou relationship with the other. When I am in that place, I am seeking holiness in my relationships. I am seeking a sense of "us-ness" with the person I am in relationship with.
But that is not enough, as Reb Nachman of Breslov taught, we must not only seek out the good in others, we must seek them out in ourselves as well.
Third, "walk modestly with your God," points to the amazing idea that we all have differing relationships with holiness, with divinity, and only the individual can assess what that divine relationship looks like. It also asks us to cultivate a quality of humility or modesty. In the Mussar tradition, a spiritual practice that explores how the seeker can cultivate different ethical traits, the concept of anava/humility is one of these ideals. One of the amazing teachings about humility is that each of us should consciously strive to take up the right amount of space. Not too much, not too little.
On this special day, that is both Shabbat and the 49th anniversary of the May 4 shootings, I want to bless each of us Micah's words:
God has told you, human, what is good, and what Adonai, the lord, requires of you—Only to do justice, and to truly have loving-kindness, and to walk modestly with your god.
Shabbat shalom.
Upcoming TBS Gatherings:
Fri. 5/10, 7:45 p.m.: Shabbat Services (Meditation meets at 7:00!) Rabbi Ross and Cantorial Soloist Robin Selinger will lead the service.
Fri. 5/17, 7:00 p.m.: Graduation and Step-Up Family Service – The entire community is welcome to celebrate our students as they move up in their all of their school accomplishments. Rabbi Brown, Rabbi Ross and Deb Rogers will lead the ceremony.