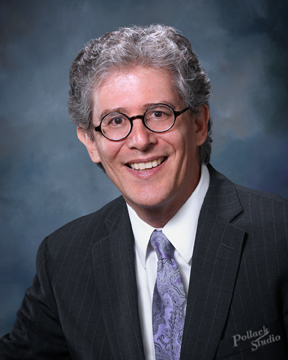 Dear TBS Friends and Family,
This Saturday evening is Selichot – a time for preparing for the High Holidays. At 7:30 pm we will gather for a wonderful ice cream dessert. Then we will have a journaling session about reflecting on our own thoughts this year. We will also have some text study about the holiday. Afterwards, we will have a Selichot Service with our guest soloist, Chuck Fink.
Selichot Schedule
7:30 – 8:00 pm – Dessert and Social Time
8:00 – 9:00 pm – Journaling and Text Study – Zoom and in-person
9:00 – 9:30 pm – Havdallah and Selichot Service – in-person only
Join us! All are welcome!
First Serve
This Sunday, TBS co-sponsors First Serve for the 12th year in a row. Project registration is here:
https://www.eventbrite.com/e/first-serve-registration-2023-registration-686876926377
Religious School Update
Our Religious School is meeting at First Serve this Sunday. All students and parents are asked to volunteer. Next Sunday, at 10 am, we will host a special Rosh Hashanah Family Service, Picnic and Tashlich. Please join us!
SPECIAL INVITATION – Israel Hockey Shabbat At Kent State's Ice Arena
On Friday, 9/8, at 5:30 pm, Hillel at Kent State will host a special Shabbat Dinner at the Kent State Ice Arena. After dinner, we will attend the Kent State vs. Israel Hockey game at 7:00 pm. Folks who want to join us must RSVP by Friday at 2 pm at kenthillel.org. Tickets are $16.00 for adults. Students are free. Game Tickets can be purchased here:
https://iehl.ticketspice.com/iehl-israel-selects-v-kent-state-ice-hockey
5784 High Holy Days Service Schedule
HIGH HOLY DAYS GUEST TICKETS
TBS will again have guest tickets available to all holiday services and events. Potential members, out of town family and friends, students and everyone else who would like to worship with us, please contact Amy McCormick, Holiday Ticket Coordinator at amy81752@aol.com or 330-612-2019. In your message please be sure to leave your mailing address as well as your full name and phone number so Amy can get back to you.
Guest Tickets
$175 all holiday services
$100 one holiday
Student Tickets
Students are welcome at no charge for all services but require a ticket for entry. Please contact Amy at the address listed above.
Member Tickets
TBS Members receive High Holy Days tickets as part of their membership. Member tickets will be mailed to arrive 3 weeks prior to the holidays.

Selichot-A First Step Toward Repentance
Saturday, September 9, 7:30 pm
Selichot discussion & Oneg 7:30 pm in the Social Room – no Zoom option
On the road to repentance, we can begin with small steps by saying I'm sorry, s'lichah. Our tradition provides the opportunity for us to do that with Selichot prayers. The Selichot service begins the annual process of gathering as a community to pray for forgiveness.
Please join Rabbi Michael Ross Saturday night, September 9, at 7:30 pm, in the TBS Social Hall, for desserts and treats followed by an informal discussion of several moving prayers recited during services during the Ten Days of repentance from Rosh Hashanah through Yom Kippur. No preparation is necessary to participate. In person and Zoom participation will be offered.
Rabbi Ross will follow the discussion with a short service beginning with the changing of the Torahs' mantles into their High Holy day white, preparing us for our own season of transformation. Everyone is welcome.
5784 High Holy Days Service Schedule
Saturday, September 9
Selichot discussion & Oneg 7:30 pm in the Social Room – no Zoom option
Friday, September 15
Erev Rosh Hashanah 7:30 pm in the sanctuary – with a Zoom option
Saturday, September 16
Rosh Hashanah Morning Service 10:00 am in the sanctuary – with a Zoom option
Sunday, September 17
Religious School Family Rosh Hashanah 10:00-12:00 pm Service and picnic lunch

TBS Community Tashlikh Service 12:15-1:00 pm

TBS Community Memorial Service 1:30-2:00 pm at our cemetery in Markillie Cemetery

Sunday, September 24
Kol Nidre 7:30 pm in the sanctuary – with a Zoom option
Monday, September 25
Yom Kippur Morning Service 10:00 am in the sanctuary – with a Zoom option

Afternoon In-Person Study Sessions 1:30 & 3:00 pm

Afternoon Healing Service & Yizkor 4:30 pm – with a Zoom option

Closing Service 5:30 pm
Break the Fast (by reservation) 6:30 pm
Please contact Laurie Frankino, Holiday Services Coordinator with questions about any part of the High Holy Days Services lfrankino@gmail.com or 330-620-2020.
L'Shana Tova,
ADDITIONAL HOLIDAY SERVICES
Tashlikh
Sunday, September 17, 12:15 pm
Tashlikh (תשליך) is a ritual observed during Rosh Hashanah. Tashlikh means "casting off" in Hebrew and involves symbolically casting off the sins of the previous year by tossing pieces of bread into a body of flowing water. Just as the water carries away the bits of bread, so too are sins symbolically carried away. Since Rosh HaShanah is the Jewish new year, in this way we hope to start the new year with a clean slate. At TBS we will observe Tashlikh as a community, including our religious school families on Sunday, September 17, following our religious school's Rosh Hashanah service. Bread crumbs and readings will be provided or you may bring your own.
MEMORIAL SERVICE
Kever Avot
Sunday, September 17, 1:30 pm
Remembering Our Loved Ones
It is an ancient Jewish custom to observe Kever Avot, going out to our cemeteries and remembering our beloved family members who now lie in the earth. We conduct this ritual between Rosh Hashanah and Yom Kippur, reciting El Maelei and Kaddish for the souls who departed this earth over the preceding year and in years past. This is a ritual for family and community members to remember and honor their loved ones.
Our Memorial Service, held outdoors in our cemetery in Markillie Cemetery, is held to honor and remember our loved ones whom we have lost recently or in years past. Please join Rabbi Ross and Robin Selinger as we recite meaningful prayers and readings together.
Honey for Rosh Hashanah
Are you looking for delicious local honey?
It's getting to be that special time of year as summer ends, and the High Holidays are approaching, when we think of celebrating Rosh Hashanah with apples and honey. But before you go to the grocery store to buy your honey, you need to look no further than Hudson for local honey!  Following is a list of sources for delicious, local honey.
Buzz Off, Honey
2243 Ravenna St, Hudson, OH 44236
Phone: (330) 422-3939
https://www.buzzoff.biz/
Everything will Bee Okay
3001 Ravenna Street, Hudson, OH
Facebook:  Everything Will Bee Ok Raw Honey
Hudson Honey Farm
7005 Walters Road, Hudson
http://www.hudsonhoneyco.com/
Akron Honey
The website shows availability at local retailers, including The Farmers Rail in Hudson
Northside Marketplace
21 Furnace St, Akron, OH 44308
330-552-8858
https://akronhoney.com/
Fosters Meadow
Sold locally at Hudson Organics
https://www.thefostersmeadow.com/
L'Shana Tova!
2023 Fundraising
We've committed to be supporters of the Akron-Canton Regional Foodbank. Please consider donating to the Akron Canton Regional Foodbank during the High Holy Days. We ask that you offer a monetary donation rather than bringing in food items this year.
TBSBrotherhood meetings/events
Sun, Sept 10 – Hudson First Serve – Interfaith community service in North Hill / Akron North HS https://www.joinfirstserve.org/ Registration begins in August.
Mike Miller volunteered to take over as Brotherhood president in September. Thank you Mike!
Brotherhood  Membership –
– All Brotherhood members and all men of TBS.
– Dues for 2023-2024 are due. $36 dollars for regular membership and $54 for sustaining membership.
– The Brotherhood performs much needed projects for TBS. Even if you cannot participate in Brotherhood, PLEASE CONSIDER TO MAKE A DONATION. This will help to complete the many projects planned for 2023-2024 for TBS.
Please send to:
Art Busch, Treasurer of TBS Brotherhood
280 Kendall Park Road
Peninsula, Ohio 44264
330-524-1195
We meet throughout the year in the spirit of friendship and good humor. We sponsor social events, fundraisers and building beautification projects to support and enhance the TBS community. Contact: Mike Miller at mikemillercsi@roadrunner.com.
TBSSisterhood meetings/events
Sisterhood Erev Rosh Hashanah Reception
The Sisterhood is looking for some helpers to arrive at 6:30-6:45 to cut apples, slice challah and set out honey for the reception to follow the 7:30 service, Friday, September 15. Likewise we need help to clean up at the end of the short reception. If you can do either, please contact Robin Rosen-Sharp at rrsdvm2@gmail.com or Jean Rhodes at jeanrhodes16th@gmail.com.
Next year, Jeanie Rhodes will be the president of the Sisterhood. Robin Rosen-Sharp has served as president for nine years and she deserves a hearty thanks. She'll take over the Secretary-Treasurer position but would be willing for another Sister to come forward to take over these tasks.
UPCOMING TBS EVENTS
Sat. 9/9, 7:30 pm: Dessert, Journaling Workshop & Selichot Service – in-person only
Sun. 9/10, 8:30 am – Hudson First Serve Send-off Service – work on service projects follows
Fri. 9/15, 7:30 pm: Erev Rosh Hashanah Service – Zoom and in-person
Sat. 9/16, 10:00 am: Rosh Hashanah Services – Zoom and in-person
Sun. 9/17, 10:00 am: Rosh Hashanah Family Service, Tashlich Picnic and Cemetery Service – the entire community is invited to all these gatherings
Sat. 9/23, 9:30 am: Prayer Lab – Yom Kippur edition – Zoom and in-person
Sun. 9/24, 7:30 pm: Kol Nidre Service – Zoom and in-person
Mon, 9/25, 10 am: Yom Kippur Services, Yizkor, Break Fast – Zoom and in-person