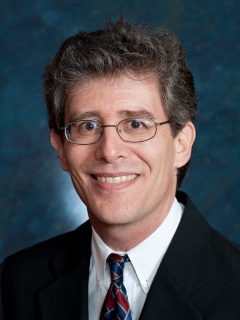 From the Rabbi's desk:
Last Friday night, at our amazing TBS picnic, we welcomed the Hebrew month of Elul. Elul is the month of preparation before the High Holidays. (Save the date: Erev Rosh Hashanah is Sun. 9/29!).
To begin the preparations for the new year, I will be leading a few classes to help us focus on high holiday themes. This Saturday we will have "Postcards From the Soul." We will explore a few prayers from our machzor, and have some journaling on our own reflections. After our session we will share a bagel brunch. On 9/21, at Hillel, I will run a similar second program at Hillel. TBS folks are welcome to join us.
Also on 9/21, at 7:30 pm, we will watch the movie "A Serious Man," have a brief discussion about its ideas, and then recite the Selichot prayers to hear some of the High Holiday melodies.
I encourage everyone to attend at least one of these prep sessions to get in the mood for the holidays. Some of our creative writing offerings will be read during the High Holidays this year!
Upcoming TBS Gatherings:
Sat. 9/7, 9:30 -11:00 am:  Postcards From the Soul – A High Holiday Workshop & Bagel Brunch
We will explore high holiday themes in text study, discussion and journaling. Join us as we spend time preparing for the high holidays.
Sun. 9/8, 9 am: First Serve Sendoff Service – Rabbi Ross, Rev. Peter Wiley, Imam Nader Taha (Akron Civic Theatre)
Fri. 9/13 – 6:00 pm: Family Friday Night (with Rabbi Rachel Brown and guest soloist Brynna Fish)
6:30 pm: Family Shabbat Dinner – community members are welcome
– Religious school families are $15 each. TBS members are $15 per person.
– Religious school families are are being subsidized by a grant from the Jewish Education Center.
7:30 pm: Kabbalat Shabbat Services (with Rabbi Ross & Brynna Fish)
Sat. 9/21, 7:30 p.m.: "A Serious Man" Movie & Selichot Service (with Rabbi Ross and Cantorial Soloist Robin Selinger)
Upcoming Hillel Events
Wed. 9/18, 6:30 pm: Laugh In Peace Comedy Tour (sponsored by Akron Jewish-Muslim Dialogue)
Fri. 9/20, 6 pm: Homecoming Shabbat Service & Dinner
TBS members are always welcome, but need to RSVP with Rabbi Ross by Thursday evening, 9/19.
Sat. 9/21 10 am: Torah Study & Bagel Brunch at Hillel