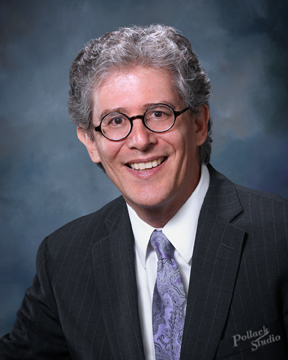 Dear TBS Family and Friends,
I am enjoying a week of vacation with my family this week. TBS will not have any gatherings this Shabbat. Our next gathering is Wed, 7/29, for our special Tisha B'Av service and study.
I will be officiating at a very special wedding this Saturday evening. Susie and Phil Axelrod's daughter, Emily Axelrod, will be marrying her fiance Joshua Conner in a small civil ceremony, due to the pandemic. The large Jewish wedding has been rescheduled for next July. Emily and Josh will be joining TBS as members after they marry.
Please join me in sending the Axelrods and Conners a huge mazal tov on this wonderful event!
PREPARING FOR TISHA B'AV – A TIME OF LOSS, A TIME OF WANDERING
Yesterday marked the new month of Av. This period of time is called the "Three Weeks." Historically, these days mark the destruction of First and Second Temples. (For more about this time period, see this helpful article – https://www.myjewishlearning.com/article/the-three-weeks/)
The "Three Weeks" are a time of communal grieving. We grieve the loss of the Temples and we grieve brokenness in our world. May we all use this three-week period to explore the loss and grief we are experiencing around facing the pandemic and the fight for racial justice. May we find time to explore how our individual actions are contributing to the broken-ness in our lives.
During the 9 days of Av, kosher restaurants in Israel stop serving meat dishes as a sign of grief and mourning. May we spend the next week in contemplation about the world's brokenness. May we explore how we feel obligated to begin the repair for this brokenness.
TBS will commemorate Tisha B'Av, with a special service Wed. 7/29 at 8 p.m.
ZOOM TISHA B'AV SERVICE (Wed. 7/29, 8 pm)
1. Accessing our siddur in flip-book format.
IMPORTANT: Please choose the second link on the page for Weekdays, Shabbat and Festivals
https://www.ccarnet.org/publications/resources-repaginated/
&
2. Accessing our zoom gathering:
Join Zoom Meeting: https://us02web.zoom.us/j/89762572995?pwd=cUFla2I1MkFNZHVBS3BJQmEveXpTZz09
Meeting ID: 897 6257 2995, Passcode: 626342
UPCOMING TBS ZOOM GATHERINGS
Wed. 7/29, 8 pm: Tisha Be'Av Service & Learning – The 9th of Av is a special day of communal mourning for our losses.
Sat. 8/1, 8/15: 9:30-11 am: Torah for Our Times – with Rabbi Michael Ross
Fri. 8/7 & 8/21: Zoom Shabbat Services – with Cantorial Soloist Robin Selinger and Rabbi Michael Ross