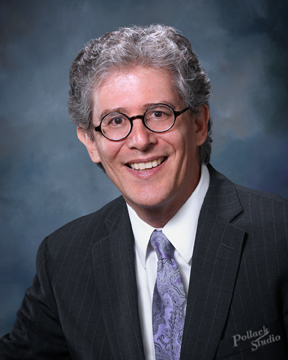 Dear TBS Family and Friends,
We want to wish Lydia Bronstein and her husband, Timothy Drake, a huge mazal tov on the birth of their baby boy! On Thursday, Rabbi Ross and Dr. Justin Lappen, a local mohel, joined the Bronstein Drake family for a Zoom bris. Lydia and Tim formally welcomed their new son into the covenant with the announcement of his name, Isaac. TBS will formally welcome Isaac and his parents for a special honor during our Rosh Hashanah morning services.
Please join us this Saturday morning at 9:30 am, for Torah for Our Times. This Torah study group is perfect for newcomers and experienced students.
Zoom Torah Study (Sat., 9:30 a.m.)
1. Accessing our siddur in flip-book format
IMPORTANT: Please choose the second link on the page for Weekdays, Shabbat and Festivals
https://www.ccarnet.org/publications/resources-repaginated/
&
2. Accessing our zoom gathering
Join Zoom Meeting: https://us02web.zoom.us/j/83805231714?pwd=V0RvZ3RuRVNaKytpYzZRemFrL2RRdz09
Meeting ID: 838 0523 1714, Passcode: 180701
SAVE THE DATES, NEW ADULT ED CLASS: "Entering the High Holiday Liturgy – a three-part series"
TBS will be using new machzorim this year, Mishkan Hanefesh for Rosh Hashanah and Yom Kippur. We will have a 3-part liturgy class to look at these lovely new prayer books as we prepare for the Jewish New Year. The classes will begin on the last two Sunday mornings of August, 8/23 and 8/30, from 10:00 a.m. to 11:30 a.m. THe third session will be on Thursday, 9/10, at 7:30 pm. We will study and discuss the new book, and journal about the year that has past. Members are welcome to attend one, two or all three classes. Each session will be independent.
Please join us as we prepare for the Jewsih New Year, and please consider buying your own special copy of these prayer books for your home! It will be a special gift you can give yourself that you can use for decades. TBS Members receive an additional 20% discount! The books can be purchased here:
https://www.ccarpress.org/shopping_product_detail.asp?pid=50288
UPCOMING TBS ZOOM GATHERINGS
Sat. 8/15: 9:30-11 am: Torah for Our Times – with Rabbi Michael Ross
Fri. 8/21: Zoom Shabbat Services – with Cantorial Soloist Robin Selinger and Rabbi Michael Ross
SAVE THESE DATES
Sun. 8/23, 8/30  & Thu. 9/10 : Entering the High Holiday Liturgy – a 3-part series of discussions, text study and journaling.
The Sunday classes will be from 10:00 am to 11:30 a.m. The Thursday class will be from 7:30 pm to 9:00 p.m.