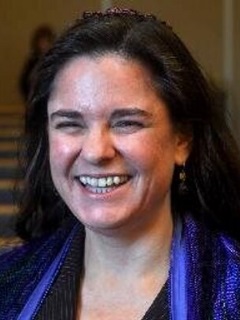 Dear TBS Families,
Bruchim haba'im, welcome, to the 2020/2021 school year!
We are looking forward to working with your children and helping them grow in their Jewish knowledge and identity. Thank you for sharing them with us.
Given the current situation with COVID-19, we are planning to begin the school-year with a combination of virtual classes and one-on-one tutorials through Zoom, and home based, independent study and family education projects.
For Judaic studies, which includes virtual classes and home-based projects, we will be utilizing an exciting new curriculum that is being written by a team of educators convened by the Jewish Education Center of Cleveland specifically to meet the needs of religious schools who will begin the year through teaching online.
For Hebrew studies, we will be including Hebrew Through Movement and tefillah (Jewish prayer) during our time together. New for this year, we are incorporating "Let's Learn Hebrew Side-by-Side" this year. Let's Learn Hebrew Side-by-Side pairs each 6th and 7th grade students with a facilitator who will help that student to learn to read Hebrew. This studying will take place at a time that works for both the student and the facilitator, also over Zoom or other interactive video platform.
If you have any questions, comments, or concerns, please be in touch with me. I am reachable by email at education@tbshudson.org; or by phone and text at 216-245-5039.
With deep blessings,
Rabbi Rachel Brown
Registration form for members: https://forms.gle/idyf71eiE1Zn2U9p7
Registration form for nonmembers: https://forms.gle/DwYUppQp7vzZB98s6
Classes and tuition costs:
TBS Tots: Ages 3-5 with a caregiver – $0 (one Sunday/month, 10:30-12:00)
Religious School Sundays: K-2nd grade – $565 for members/$850 for nonmembers (Sundays 9:00-12:00)
Religious School Sundays/Thursdays: 3rd-7th grade – $765 for members/$1150 for nonmembers (Sundays 9:00-12:00, Thursdays 4:30-6:00)
Gesher: 8th-10th grade – $255 for members/$385 for nonmembers (one Sunday/month 10:30-12:00)
Confirmation: 10th-12th grade – no charge for students in Gesher; $255 members/$385 nonmembers for all others
Madrich or Madricha (Aides): 8th-12th grade – $0. Madrichim (Aides) help teachers in their classroom.