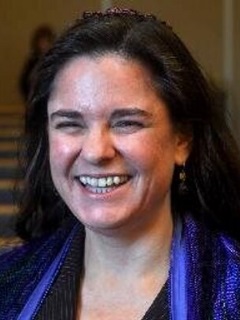 Dear TBS Member,
Please allow me to introduce myself: I am Rabbi Rachel Brown, the brand new Education Director of Temple Beth Shalom.
For 10 years I served as the Rabbi and Religious School Director of a small Conservative congregation in the greater-Philadelphia area. Most recently, I founded a pluralistic Jewish girls empowerment residential summer camp – Camp Timbrel. It also happens that I am married to Rabbi Michael Ross, the new TBS Rabbi.
I have a passion for Jewish education and am looking forward to working with you, your children, our faculty, and other members of TBS. I welcome your participation, your comments and suggestions, and your feedback as we move ahead together.
As the beginning of the school year approaches, there are few things that you should know:
For preschoolers, we have a once-a-month program. There is no charge for registration and dates are below.
For children in kindergarten through 2nd grade, we have religious school on Sunday mornings
For children in 3rd grade through 7th grade, we have religious school on Sunday mornings and Thursday afternoons.
For children in 8th – 12th grade, we have Gesher, which meets once a month. Dates are listed below.
We will also have a confirmation class, with details about meeting times and age/grade of participants to be announced later this week.
For all programs, we need current registration forms. We need these forms not only for record-keeping purposes, but in order to have the most updated information on your child in case of emergencies. If the last time that you filled out a registration form for your child was before May, 2018, I invite you to fill out a new one. If you are new to the TBS Hudson religious school and have not formally registered yet, please fill out your registration form now.
The first day of religious school classes will be on Sunday September 16, 2018 from 9:00am to 12:00pm. Parents are requested to attend. The morning will include a parent meeting and activities with your child(ren). During our meeting, we will have an opportunity to meet each other, and you will be able to ask me questions as we move forward.
Once a month, from 3:00-5:00pm on the first Sunday of the month, we will hold a family education program. This session replaces morning religious school. Our time together will include a topic and activities appropriate for parents and children, and will include dinner. Please put these dates on your calendar (they are also available on the online temple calendar):
October 7
November 4a
December 2
January 6
February 3
March 3
April 7
May 5
Our preschool program will take place once a month, on Sundays from 10:30am to 12:00pm on the following dates:
October 14
November 11
December 9
January 13
February 10
March 10
April 1
Gesher, our program for post-b'nai mitzvah students (8th-12th grade) will take place once a month, on Sundays from 10:30am to 12:00pm:
October 21
November 18
December 16
January 27
February 24
March 17
April 28
May 19
We have some special holiday celebrations:
Children's services for Rosh Hashanah (on Monday) and Yom Kippur (Wednesday) are at 1:30. These are combined preschool through school age services that last for about 30-45 minutes.
Family Sukkot service and "dinner in the hut" on Friday, September 28 from 5:30-7:30pm
Family Simchat Torah service and celebration on Sunday, September 30 from 6:00-7:30pm
All of these dates are also available on the official TBS Hudson Google calendar.
If you have any questions or concerns, please be in touch. I am reachable by email at education@tbshudson.org or rebrachelbrown@gmail.com, and by phone and text at 216-245-5039.
I look forward to spending this year with you and your children.
Shannah tovah umetukah – may this be a good and sweet year.
L'shalom,
Rabbi Rachel Brown
Education Director
Temple Beth Shalom
50 Division Street
Hudson, OH 44236
www.tbshudson.org
216-245-5039 – cell
education@tbshudson.org