Sisterhood Dinner Out
Take a break from the winter blahs and join the sistas for dinner! We'll be gathering at Hudson's Lager & Vine GastroPub and Wine Bar on Thursday, February 20th at 7:00 p.m.
This event is just around the corner, so be sure to contact Frieda Miller Brown (fmillerbrown@msn.com) soon with your reservation. See you there!
Central District WRJ Retreat Weekend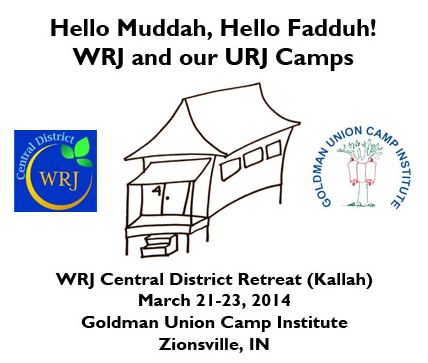 Flip your calendar ahead to March and be sure to note the weekend of the 21st. The Central District of Women of Reform Judaism (WRJ) are planning a fun, exciting and inspirational Kallah gathering in Zionsville, Indiana.
Accommodations are available at the GUCI campsite as well as at a local hotel.
Please consult the Temple Beth Shalom website for registration information and schedule of activities:
This event is open to all Sisterhood members.
Yours in Sisterhood,
Emily Audra Fleisher