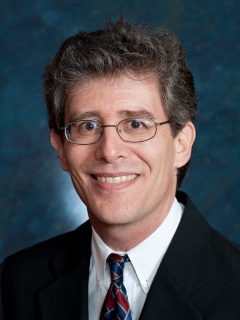 Thought for the week: Journeys
This week in Genesis chapter 12, we read about Abraham and Sarah's journey from their family residence in Babylonia to their new land, a land God will show them – the land of Israel. Abraham and Sarah are the spiritual founders on Judaism, our patriarch and matriarch.
I have two questions I will be asking the community this week at services and Torah Study:
When did you leave your home, to journey to a new place that you did not know? (Was it in college, or when you got married, or took a job?). How did you know this journey would be successful before you took the first step?
Often, when have these transformative journeys, we use a deep sense of faith that the journey will succeed. How did you develop that sense of faith that your journey would work out?
I bless us that we each find the faith and loving relationships that we need to take the next journeys in our lives.
TBS Gatherings
I'd like to invite you to these upcoming services and study sessions this weekend!
Fri. 10/19
7:15 – 7:30 pm: Meditation – Brief meditation to let go of the week. We will sit in the board room.
7:45 – 9:15 pm: Kabbalat Shabbat Service & Oneg – Please join us for a musical, joyful service, discussion and Torah reading!
Sat. 10/20
9:00 to 10:15 a.m. Torah For Our Times – Torah Study
Join us for a lively, interactive discussion about the weekly Torah reading, Lech Lecha. We will discuss journeys, covenants, and children.
Kent State Hillel Gatherings
I am personally inviting TBS members to various events at Hillel. Join us when you can!
Wednesdays 12:00 pm Lunch (weekly), 12:30 pm Torah Study with Rabbi Michael
Thursday, 10/25, 12:30 pm: Guest Lecturer, Prof. Lior Sternfeld
"Iranian Jews in the 20th Century: Between Iranian Nationalism, Communism, and Zionism"
Kent Student Center, Room 319. Free. Light lunch will be served
Friday, 10/26
6:00 – 7:00 pm: Kabbalat Shabbat Services – "Camp Shabbat." This will be upbeat, with guitar music and fun songs!
7:00 – 8:00 pm: Shabbat Dinner (RSVP to Rabbi Ross by Thursday, 10/25)
Friday, 11/2
6:00 – 7:00 pm: Kabbalat Shabbat Services – "Pajama Shabbat"
7:00 – 8:00 pm: Shabbat Dinner (RSVP to Rabbi Ross by Thursday, 11/1)