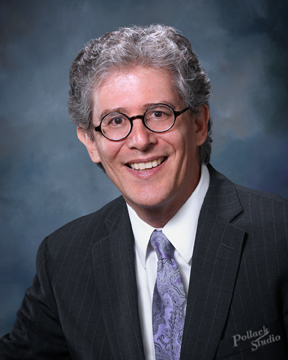 Dear TBS Friends and Family,
Friday is our annual picnic and outdoor service. It's also my birthday! Come join all the August celebrants for a special cupcake in honor of our birthdays or anniversaries. We will also talk about the High Holidays in 2 weeks and how to prepare for this spiritual season of transformation. Please join us! (Details are below.)
COVID, DELTA & the HIGH HOLIDAYS
We are currently planning to hold high holiday services in a multi-use format: both in-person and on Zoom. Our indoor plans are to limit seating capacity to less than 50 percent of the room, giving us space to have social distance. We are also requiring masks for all at our indoor services. We are conducting a survey of all members. If you have not been contacted, please email us with your thoughts about attending High Holiday services. Email Laurie Frankino (lfrankino@gmail.com). We encourage all teens and adults to be vaccinated. We encourage booster shots this fall.
Kids' programming for the High Holidays will either take place outdoors or on Zoom. Children are welcome to come to our indoor services, but they need to wear masks and sit with their parents. Parents are able to take mask breaks with their families outside, or to hang out together in our social hall.
Today, the Cleveland Jewish News is reporting that 8 large Cleveland synagogues have announced that they will not hold in person services, but all their services will be online only. I attended a discussion with some of my rabbinic colleagues earlier this week about this plan. Much of the concern was around having large gatherings of several hundred people that could turn into a super-spreader type of event.
A handful of smaller synagogues, including TBS, made a different decision based on size and comfort with their current planning. They include Sha'arei Tikvah, Beth El – the Heights, and Temple Israel Ner Tamid in Mayfield. I continue to consult the epidemiologists and medical professionals at Sha'arei Tikvah in Beachwood. Their perspective today is that the safety and health precautions we have in place are fine for now. That could change as Northeast Ohio numbers continue to rise. They advised flexibility for our holiday planning, because the current situation is fluid.
HIGH HOLIDAY WORKSHOP, 8/22 (4:30-6:00pm, at TBS or on Zoom)
On Sunday afternoon, we will have a workshop to explore our new High Holiday prayer books, or machzorim, called Mishkan HaNefesh. We will also have a brief journaling session to prepare us for the holidays. This session will be both in-person and on Zoom. We will gather in a socially distant manner, masked in the library, with the windows open.
SELICHOT SERVICE & ELUL JOURNALING, 8/28 (7:30-10 pm, at TBS)
On Saturday evening, 8/28, at 7:30 pm, we will have another High Holiday Workshop and journaling session. These sessions will be independent and will complement each other. Come to either or both! After our workshop, we will have some dessert at 9 and around 9:15, we will join with Robin Selinger for a brief Selichot service in the sanctuary.
UPCOMING TBS GATHERINGS
Fri. 8/20, 5:30 pm: Outdoor Picnic & Service – Hudson Springs Park
Sun. 8/22, 4:30 pm: High Holiday Workshop #1
Sat. 8/28, 7:30 pm: Workshop #2 & Selichot Service