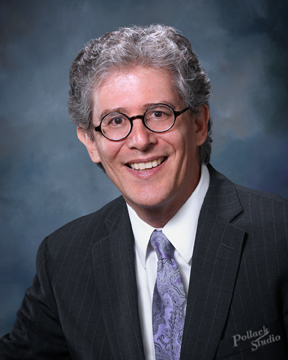 Dear TBS Friends and Family,
We had a wonderful picnic and outdoor service last Friday! It was so good to see many of you and be together. This Saturday night is Selichot. It's a time, a week before Rosh Hashanah, to prepare for the holidays. We will study our new machzor prayer book, write a bit, and then enjoy some dessert. Afterwards, we will join Robin for some High Holiday music and prayers. (Details are below!)
COVID, DELTA & the HIGH HOLIDAYS
We are currently planning to hold high holiday services in a multi-use format: both in-person and on Zoom. Our indoor plans are to limit seating capacity to less than 50 percent of the room, giving us space to have social distance. We are also requiring masks for all at our indoor services. We are conducting a survey of all members. If you have not been contacted, please email us with your thoughts about attending High Holiday services. Email Laurie Frankino (lfrankino@gmail.com). We encourage all teens and adults to be vaccinated. We encourage booster shots this fall.
Kids' programming for the High Holidays will either take place outdoors or on Zoom. Children are welcome to come to our indoor services, but they need to wear masks and sit with their parents. Parents are able to take mask breaks with their families outside, or to hang out together in our social hall.
SELICHOT SERVICE & ELUL JOURNALING, 8/28 (7:30 -10 pm, at TBS)
On Saturday evening, 8/28, at 7:30 pm, we will have another High Holiday Workshop and journaling session. We'll have dessert at 7:30 pm in the Social Hall followed by our workshop. About 9:15, we will join with Robin Selinger for a brief Selichot service in the sanctuary beginning with changing the Torahs' mantles into their High Holy Days white, preparing us for our own season of transformation. As we will be indoors, masks are required. Please RSVP to Laurie @ lfrankino@gmail.com.
UPCOMING TBS GATHERINGS
Sat. 8/28, 7:30 pm: High Holiday Prep & Selichot Service – in-person only
Sun. 8/29, 9:30: Religious School Retreat – at Camp Y-Noah
Mon. 9/6, 7:30 pm: Erev Rosh Hashanah Services – in-person and on Zoom
Tue. 9/7, 9:30: RH children's Zoom service (ages 2-7)
Tue. 9/7, 10 – noon: RH Morning Service – in-person and on Zoom
Sat. 9/11, 8am: First Serve – sendoff service and projects
Wed. 9/15, 7:30 pm: Kol Nidre Service – in-person and on Zoom
Thu. 9/16, 9:30 am: YK children's Zoom service
Thu. 9/16, 10-noon: YK morning service
Thu. 9/16, 4:30-6:30: YK Yizkor and concluding service