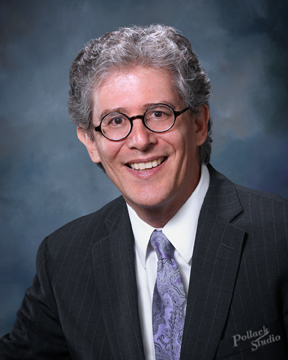 Dear TBS Friends and Family,
As we prepare for Yom Kippur and Sukkot, may we each find time to be in community, to reflect on the year, and to imagine the hope and promise of a new year with endless possibilities.
YOM KIPPUR CUSTOMS
Some of us fast. Some of us refrain from drinking. Some of us wear white. Some refrain from wearing leather items as a sign of humility. Whatever you decide, no one should become ill because of these practices. Do what's work for you to make the day meaningful, reflective, and intentional.
SUKKOT GATHERINGS!
We have a handful of Sukkot gatherings to celebrate the New Year 5782. This Sunday, the Brotherhood will build our Sukkah and our religious school families will decorate it.
Next Friday, 9/24, Hillel will be hosting Rina Badash, an Israeli Dance Professor who will talk about modern dance in Israel. TBS members are welcome to join in if they RSVP by Thursday, 9/23 at 2pm at https://www.kenthillel.org/ (Donations are welcomed!) We will have a brief Shabbat Service and a meal in the Sukkah. It will be a wonderful evening!
Next Saturday, 9/25,we will have "Bagels, Bible and Blessings in the Sukkah." Our Torah Study that morning will be on the special Sukkot text, Ecclesiastes. We will have a brief prayer service in the Sukkah, and then we will enjoy a bagel brunch together!
After our Bagel Brunch, Rabbi Michael, Steve Cremer, Marcy Caplin, Kim Strausser, Mike Miller and other TBS cyclists will be caravaning from TBS to a nearby location for a bike ride. All are welcome. The ride will be about 90 minutes or so at a moderate pace. You need to have your own bike.
Next Sunday, 9/26, Rabbi Rachel will host a morning program in the Sukkah and we will join together with the religious school families afterwards for "Pizza in the Hut."
RABBI's BOOK GROUP – "JEWISH STUDY BIBLE," edited by Adele Berlin
Each fall, I have chosen a special book for our community to read together. The book I would like to have us read this fall is the Jewish Study Bible by Adele Berlin and Marc Brettler. This year in Torah Study we will be reading the stories of the prophets and this is the single best resource for Hebrew Bible study. My students at Kent State get this book for all of my Hebrew Bible classes.
Barnes and Noble has copies of the book, and can order more copies, and are able to meet our needs.
This fall, we will have Saturday morning Torah Study every other week called "Walking With the Prophets." I will also have a few special seminars based on topics in this book in the coming weeks.
DEEPEST CONDOLENCES
Our Cantorial Soloist Robin Selinger's father, Elliott Blumberg, died yesterday in Texas. The funeral will take place after Yom Kippur in Texas. We hold Robin and Jonathan and their family in our hearts at this difficult time. May they find comfort among the mourners of Zion.
UPCOMING TBS YOM KIPPUR GATHERINGS
Wed. 9/15, 7:30 pm: Kol Nidre Service – in-person and on Zoom
Thu. 9/16, 9:30 am: YK children's Zoom service
Thu. 9/16, 10-noon: YK morning service
Thu. 9/16, 4:30-6:30: YK Yizkor and concluding service
SAVE THESE SUKKOT DATES NEXT WEEK!
Sun. 9/19: Building, decorating the TBS Sukkah!
Fri. 9/24, 5:30 pm: Shabbat Sukkot Dinner & Services at Hillel
Sat. 9/25, 9:30 – noon: Bagels, Bible and Blessings in the Sukkah
Sat. 9/25, noon – 2:00 pm: Sukkot Bike Ride with Rabbi Michael – meet at TBS
Sun. 9/26, 9-12:30pm : Sukkot Morning Program and Pizza in the Hut