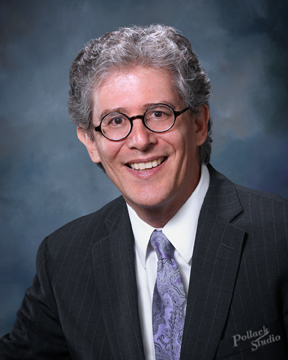 Dear TBS Friends and Family,
We had a wonderful set of High Holiday Services this year. Earlier this week, we notified the community that one of our members had tested positive for Covid. This turned out to be a false positive. The person had two subsequent tests and both came back negative.
Despite all of the stresses and strains from the pandemic, our lay leaders have served TBS with dedication, long hours and a vision of hope for dedicating ourselves to the community's well being this year. A huge thank you to the lay leaders and professionals who led us so beautifully during the High Holidays:
to Laurie Frankino, our tireless coordinator
to Robin Selinger, who sang so sweetly
to Peter Tavens, our talented piano accompanist
to our Torah readers, Jean Beasley and Art Busch
and to our our new Zoom stage manager, Adam Alderson
We all owe a debt of gratitude for all you gave us for these high holidays!
Due to the strong number of Zoom attendees for all of our High Holiday gatherings, we will continue to offer a hybrid or multi-access service for the fall, with both in-person options and Zoom options. We are delighted so many people are using this option.
SUKKOT GATHERINGS!
On Friday, 9/24, Hillel will be hosting Rina Badash, an Israeli Dance Professor who will talk about modern dance in Israel. (RSVPS are now closed this afternoon for this event.) We will have a brief Shabbat Service and a meal in the Sukkah. It will be a wonderful evening!
On Saturday, 9/25, we will have "Bagels, Bible and Blessings in the Sukkah." Our Torah Study that morning will be on the special Sukkot text, Ecclesiastes. We will have a brief prayer service in the Sukkah, and then we will enjoy a bagel brunch together! (If it rains, we will meet in the social hall.)
After our Bagel Brunch, Rabbi Michael, Steve Cremer, Kim Strasser, Mike Miller and other TBS cyclists will be caravaning from TBS to a nearby location for a bike ride, weather permitting. It might rain, so check with Rabbi Michael at TBS beforehand. (His cell is: 310-569-6329.) If it rains, we hope to reschedule the ride for a Saturday afternoon in October, likely after Torah Study. The ride will be about 90 minutes or so at a moderate pace. You need to have your own bike.
On Sunday, 9/26, Rabbi Rachel will host a morning program in the Sukkah and we will join together with the religious school families afterwards for "Pizza in the Hut."
RABBI's BOOK GROUP – "JEWISH STUDY BIBLE," edited by Adele Berlin
Each fall, I have chosen a special book for our community to read together. The book I would like to have us read this fall is the Jewish Study Bible by Adele Berlin and Marc Brettler. This year in Torah Study we will be reading the stories of the prophets and this is the single best resource for Hebrew Bible study. My students at Kent State get this book for all of my Hebrew Bible classes.
Barnes and Noble has copies of the book, and can order more copies, and are able to meet our needs.
This fall, we will have Saturday morning Torah Study every other week called "Walking With the Prophets." I will also have a few special seminars based on topics in this book in the coming weeks.
We will be providing a discount for TBS members who purchase the book through the synagogue. Details to come!
UPCOMING TBS GATHERINGS
Fri. 9/24, 5:30 pm: Shabbat Sukkot Dinner & Services at Hillel
Sat. 9/25, 9:30 – noon: Bagels, Bible and Blessings in the Sukkah
Sat. 9/25, noon – 2:00 pm: Sukkot Bike Ride with Rabbi Michael – meet at TBS
Sun. 9/26, 9-12:30pm: Sukkot Morning Program and Pizza in the Hut
Fri. 10/1, & 10/15, 7:30-9:00pm: Shabbat Service – in person and on Zoom
Sat. 10/16: Elliott Mintz Bar Mitzvah – in-person and on Zoom
Sat. 10/9, & 10/30, 9:30-11:00: Torah Study and Bagel Brunch
Sat. 10/23: Rachel Senderoff Bat Mitzvah – in-person and on Zoom