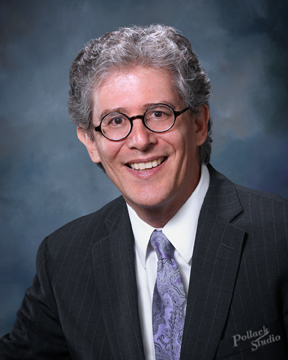 Dear TBS Friends and Family,
The fall holidays are over! Rabbis can take a breath. But not for too long. We will have two wonderful b'nai mitzvah celebrations at TBS this October as we celebrate with the Mintz family and the Senderoff family!
This Friday, Elliott Mintz will join Rabbi Michael Ross and Cantorial Soloist Robin Selinger for Shabbat Bereishit, where we will celebrate a new Torah reading cycle. Elliott's Bar Mitzvah will be on 10/16. Ray Senderoff will co-lead in two weeks on Fri. 10/15, and will have their B'nai Mitzvah on 10/23.
ZOOM & FLIPBOOK LINKS
We will be continuing to provide multi-use service formats for both in-person attendance or Zoom attendance.
Our prayer book flipbook can be found here. (Please select the second one for Shabbat, Festivals and Weekdays.):
https://www.ccarnet.org/publications/resources-repaginated/
RABBI's BOOK GROUP – "JEWISH STUDY BIBLE," edited by Adele Berlin
Each fall, I have chosen a special book for our community to read together. The book I would like to have us read this fall is the Jewish Study Bible by Adele Berlin and Marc Brettler. This year in Torah Study we will be reading the stories of the prophets, and this is the single best resource for Hebrew Bible study. My students at Kent State get this book for all of my Hebrew Bible classes.
Barnes and Noble has copies of the book, and can order more copies, and are able to meet our needs.
This fall, we will have Saturday morning Torah Study every other week called "Walking With the Prophets." I will also have a few special seminars based on topics in this book in the coming weeks.
We will be providing a discount for TBS members who purchase the book through the synagogue. Details to come!
UPCOMING TBS GATHERINGS
Fri. 10/1, 7:30-9:00pm: Shabbat Bereishit/New Beginnings – Elliott Mintz co-leads, in person and on Zoom
Sat. 10/9, 9:30-11:00: Torah Study and Bagel Brunch – Walking With the Prophets
Fri. 10/15, 7:30-9:00pm: Shabbat Lech Lechah/Journeys – Ray Senderoff co-leads, in person and on Zoom
Sat. 10/16: Elliott Mintz Bar Mitzvah – in person and on Zoom
Sat. 10/23: Ray Senderoff B'nai Mitzvah – in person and on Zoom
Sat. 10/30, 9:30-11:00: Torah Study and Bagel Brunch – Walking With the Prophets