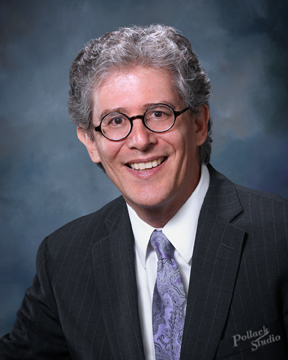 Dear TBS Friends and Family,
This Saturday we have our next Prayer Lab and we will explore the songs of Pesukei Dezimra together.
This Sunday, we will host the Interfaith Thanksgiving Service at 7:00 pm. It's important to have a strong turnout this year. Please make an effort to join us and celebrate this special interfaith gathering.
Our beloved past president Suzie Axelrod was buried yesterday. Her shivah minyanim were Tuesday evening and Wednesday evening. Our condolences go out to the Axelrod family as they mourn the loss of their wife, mother, and grandmother.
Prayer Lab – Sat. 11/19 at 9:30 am
Join us for our next Prayer Lab session next Saturday at 9:30! We will explore the songs of Pesukei Dezimra. We had an amazing turnout last time, and I look forward to this group growing and developing. Each session is independent, so folks can come and go as they need to and do not need to attend each session. Join us for bagels, great discussion, and some Torah Study about next week's section, Chaya Sarah. These sessions will be multi-access: both in-person and via zoom.
You have a chance to do a Mitzvah!!
Starting on November 6, 2022, our interfaith community of First Serve will once again be collecting new and slightly used hoodies for the clothing room at Akron's North High School. We are looking for pullover sweatshirts with a hood in a variety of adult sizes. Please no hoodies with personal or high school names. Name brand or general brand hoodies are welcome! These hoodies will be available to the North High School students in need of warm winter clothing.
Please consider buying a hoodie and bringing it to a service, a prayer lab or religious school between now and November 19th. Any questions? Please contact Kim Strausser: 330-289-8098 or kimstrausser@gmail.com
Sisterhood Latke Fry
The latke fry will take place on Sunday, December 4, 2022 from 9:00 a.m. to 1:00 p.m. at TBS. The latkes are $10 per dozen. If you would like to place an order, please email Robin Rosen-Sharp (rrsdvm2@aol.com) by Thursday, Dec. 1 with the following information: Your name, phone number, number of dozens, if you will be picking up and paying on Sunday, Dec. 4 or if you are mailing Jean Rhodes (treasurer) a check and picking up your order from the freezer in the Temple kitchen. If mailing a check please make it out to TBS Sisterhood and send it to: Jean Rhodes, 3036 Vincent Rd, Silver Lake, OH 44224. If you have any questions, please TEXT Jean at (330) 328-8186.
We do need lots of help to fry the latkes, please see the sign up at: https://www.signupgenius.com/go/4090F48AEAD28A1FD0-latke or email Robin Rosen-Sharp (rrsdvm2@aol.com) or Jean Rhodes (jeanrhodes16th@gmail.com) or text Jean.
Thanksgiving Interfaith Service – Volunteers Needed!!
Here's an opportunity to ensure a warm welcome to our guests who will join us at this special service. If you can provide help with set up or clean up for the Oneg on November 20th, please contact Jean Rhodes, jeanrhodes16th@gmail.com. Our guests will bring some treats, but we are asking our own pie or cake bakers to add to the Oneg "just desserts" spread. If you can bring a pie or cake, let Jean know by email: jeanrhodes16th@gmail.com.
UPCOMING TBS GATHERINGS
Sat. 11/19, 9:30 am – 11:00 am: Prayer Lab – Pesukei Dezimra – in-person and on zoom
Sun. 11/20, 7:00 pm: Interfaith Thanksgiving Service at TBS in person and on zoom
Fri. 12/2, 7:30 pm – 9:00 pm: Shabbat Service – in-person and on zoom
Sun. 12/4, 9:00 am – 1:00 pm: Latke Fry at TBS
Sat. 12/10, 9:30 am – 11:00 am: Prayer Lab – Shema and her blessings – in-person and on zoom