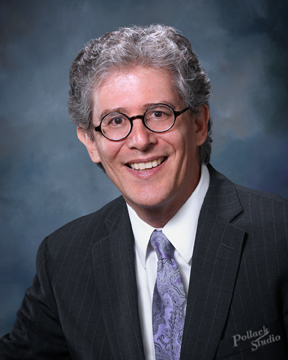 Dear TBS Friends and Family,
This Saturday at noon is our Tu Beshvat Seder and Potluck Lunch! Tu Beshvat is the new year of the trees, and is a type of Jewish Earth Day. TBS will provide the bagels, nuts, fruits and juices, you bring the salads, sides and desserts! All are welcome! Beforehand, at 9:30 am is our wonderful discussion group called "Prayer Lab."
Come when you can, leave when you must! My column about this holiday for the Record-Courier is below.
Prayer Lab – Saturday, 2/4 – 9:30 am
We will explore the ve'ahavta paragraphs and compare them to the ones inside our mezuzah! Each session is independent, so folks can come and go as they need to and do not need to attend each session.
Join us for bagels, great discussion, and some Torah Study about this week's section, Beshallach, as we cross the sea of reeds and leave Egypt. These sessions will be multi-access: both in-person and via zoom.
Schedule for Saturday, 2/4:
9:30 – 9:45: Shmooze and nosh
9:45 – 10:30: Discussion about Ve'ahavta texts
10:30 – 11:00: Short Service
11:00 – 11:30: Torah Study
12:00 – 1:00: Potluck Lunch and Tu Bishvat Seder
All are welcome!
Rabbi Ross' column in this weekend's Record-Courier
Tu Bishvat – Jewish Earth Day
What are your first signs of spring each year?
Next week, the Guardians pitchers and catchers report to Spring Training. For some, it's spotting the first crocus or daffodil. In Washington, DC, it's the famous blooming of the cherry blossom trees. Similarly, in Israel, it's the blooming of the almond blossoms about this time of year.
This Sunday evening, as we witness the full moon, Jews will celebrate a minor holiday called Tu Bishvat. This Hebrew phrase translates to the "15th day of the month of Shevat." This date marks the "New Year for the Trees," and it is best understood as a type of Jewish Earth Day.
Last week, I was on a rabbinic retreat in the hills of my childhood hometown of Los Angeles. Typically, this time of year, the hills of L.A., especially during times of drought, are brown and the creek beds are dry. Last week, after the tremendous early January rains, the hills of L.A. were green and lush. The creek beds were running with rainwater. A few flowers were beginning to form and preparing to bud.
It was a special delight to witness this new burst of early spring in my hometown.
For the past few years, here in NEO, I have been spending time riding my bike developing a deeper relationship with nature. At my synagogue in Hudson, I have spoken about our need to deepen our relationship with nature: first to fall in love, and then to deepen that love by making loving commitments to take care of nature.
During our Tu Bishvat holiday celebrations this weekend, I will talk about how many of the foods we eat at our ritual seder meal are symbolic of the land of Israel. Our final taste of the seder will be maple syrup from Ohio. This is the time of year when the sap begins to flow from our maple trees.
A few years ago, my family went to a large all-you-eat pancake breakfast in Geauga during Presidents' weekend. The ranchers there taught us about harvesting the maple sap and transforming it into syrup. They also said that each year the maple season grows shorter and shorter. The maple syrup season may come to an end soon if winters continue to get milder and milder.
Let's act before it's too late. Let's become responsible for the health of this loving relationship we have with nature. It's up to us. We have waited too long. Much of these climate changes are irreversible, but the looming disasters can be stalled and perhaps halted if we act decisively.
This year, as you witness the first signs of spring, make new commitments to nature to deepen your relationship. Let's find clear, concrete steps to help the environment that we often take for granted. Our children are bearing witness. We are burdening them with cleaning up our mess. It's time to step up.
It can feel daunting to make these commitments. There is so much to do. The rabbis of the Talmud realized that the weight of this burden can feel overwhelming. They teach that we are not obligated to finish the work, rather we are obligated to do what we can.
TBSBrotherhood
The Brotherhood will meet this Sunday, Feb 5th at 9:00 am. We will be making final preparations for Bingo Night 2023.
The TBS Brotherhood welcomes new members, young and young at heart. We sponsor social events, fundraisers and building beautification projects to support and enhance the TBS community. We meet throughout the year in the spirit of friendship and good humor. For more information, contact Eric Draper @ 216.630.6075.
TBSSisterhood
Please come to the Hamantaschen bake! We'll bake Hamantaschen at TBS on Sunday February 19th for 9:00 -12:00 (come when you can, leave when you must) as a service project for the TBS children's Jewish Education's Purim party and the TBS Purim Oneg.  Also, we mean to have you take some home for your "Haman-tasch-stasch". Why bake twice?  Dough will be pre-made so it promises to be more relaxed than the Latke fry…RSVP for the bake at rrsdvm2@gmail.com or jeanrhodes16th@gmail.com.
Bingo Night Returns February 11 @ TBS!!
A fun night for all TBS adult members and friends.
A great date night idea for your valentine!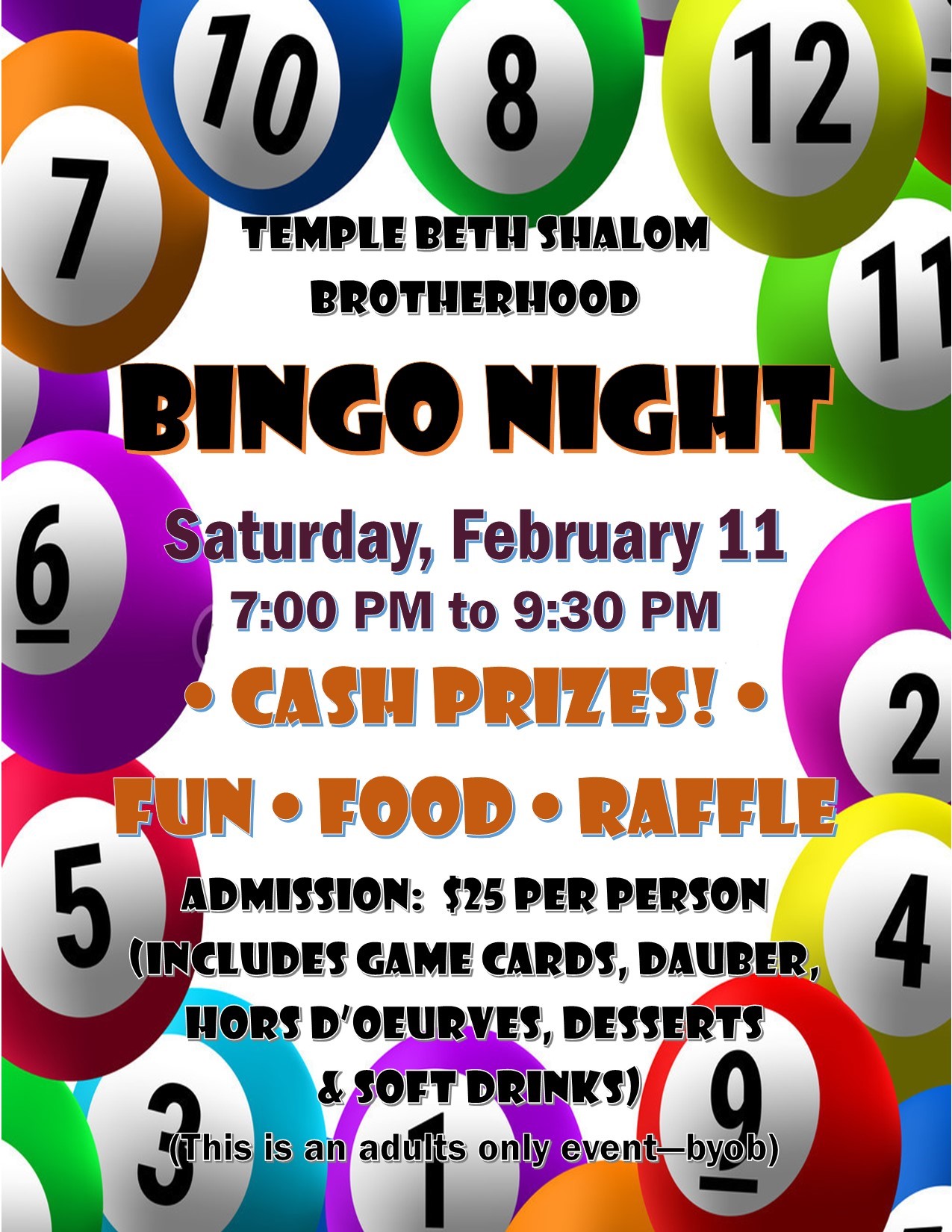 UPCOMING TBS GATHERINGS
Sat. 2/4/23, Prayer Lab – 9:30 am -1:00 pm – Prayer Lab, Potluck Lunch & Tu Beshvat Seder – in-person and on zoom
Sun. 2/5/23, Brotherhood Meeting – 9:00 am
Fri. 2/10/23, Shabbat Service – 7:30 pm – 9:00 pm – in-person and on zoom
Sat. 2/11/23, Bingo Night – 7:00 pm at TBS
Sat. 2/18/23, Prayer Lab – 9:30 am – 11:30 am – in-person and on zoom
Sun. 2/19/23, Sisterhood Hamentashen Baking
Fri. 2/24/23, Shabbat Service – 7:30 pm – in-person and on zoom
Sun. 3/5/23, Brotherhood Meeting – 9:00 am