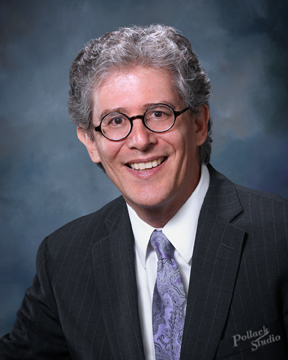 Dear TBS Friends and Family,
This Friday is Sisterhood Shabbat. Our Education Director, Rabbi Rachel Brown, will join with Robin Selinger to lead our services. Folks from Sisterhood will lead various parts of the service as well. Join us to celebrate the women of TBS! All are welcome!
Celebration of Israel's 75th Birthday
ISRAEL at 75 – Yom Hatzma'ut Celebrations in the area
Next Tuesday evening is Yom Hatzma'ut, Israel's Independence Day. This is the 75th anniversary of Israel, and we have many amazing opportunities to celebrate! Here are a few community celebrations in the coming weeks:
– Wed, 4/26, 6-9 pm, FREE CONCERT with Rami Feinstein, B'nai Jeshurun
https://images.shulcloud.com/13617/uploads/Israel75/2023YOMHAATZMAUT_FLYER.pdf
– Fri. 5/5, TBS will have a special Israel Shabbat, with guest speakers from Israel joining us!
– Sun. 5/7, Jewish Akron is hosting Matiyahu in Concert! Rami Feinstein will open the show!
https://goodyeartheater.com/israel-75-celebration-matisyahu
– Sun. 5/14, 2-5 pm: Don't miss the IsraelFest! Yom Ha'atzmaut Celebration
Safran Park, Mandel Jewish Community Center, 26001 S. Woodland Road, Beachwood
https://www.jewishcleveland.org/israel75/.
April 23 Hudson Faith Community Dialogue
Sunday, April 23, from 3:00 – 5:00 pm, Hudson Middle School, School Cafeteria, 83 N. Oviatt St., Hudson.
This is the opportunity to better understand the needs of the greater Hudson Jewish community. We would like to have as many congregants attend to participate and connect. Please RSVP by April 10th using this link: https://forms.gle/WfwPFKMhQMMp5cjZ8
URJ Teen Israel Organizing Fellowship
The URJ Teen Israel Organizing Fellowship is an immersive fellowship for high school students (ages 14-18) to deepen their learning about the society and culture of Israel and learn how to organize within their communities. By participating in the program, URJ Teen Israel Organizing Fellows can receive a $15,000 scholarship to help offset the cost of tuition at Heller High! Click here to learn more.
TBSBrotherhood meeting
Sun. 5/7, 9:00 am at TBS. We meet throughout the year in the spirit of friendship and good humor. We sponsor social events, fundraisers and building beautification projects to support and enhance the TBS community. Contact Eric Draper at ej_draper@yahoo.com
TBSSisterhood Shabbat Service
The Sisterhood Shabbat Service is on Friday, April 21st. We are thrilled to have Rabbi Rachel Brown with us that evening! If you are a member of the Sisterhood or would like to participate in a space centering women's voices and experiences please join us in the service by (1) reading a short text (we'll provide) and (2) bringing something for the Oneg after. Please contact jeanrhodes16th@gmail.com if you can read/Oneg so we can plan the evening. Significant others and young people are also invited to come and be inspired!
Oneg Help Request!
We still have one Oneg opening this year; 5/19. Please consider taking this Oneg, perhaps with a friend?  A detailed how-to Oneg guide will be provided. Please RSVP jeanrhodes16th@gmail.com. Thank you!
UPCOMING TBS GATHERINGS
Fri. 4/21, Sisterhood Shabbat Service – 7:30 pm – 8:30 pm – in-person and on zoom
Sun. 4/23, Hudson Faith Community Dialogue – 3:00 pm – 5:00 pm, Hudson Middle School – in-person
Sat. 4/29, Prayer Lab: Praying for Peace – 9:30 am – 11:30 am – in-person and on zoom
Fri. 5/5, Israel Shabbat – 5:30 pm – 8:30 pm, with guests from Israel – in-person and on zoom
Sun. 5/7, Brotherhood Meeting – 9:00 am at TBS
Sat. 5/13, Prayer Lab: Torah Service liturgy – 9:30 am – 11:30 am – in-person and on zoom