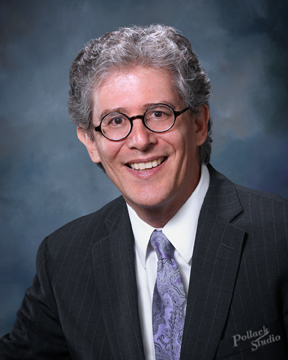 Dear TBS Friends and Family,
We gather for "Prayer Lab" this Saturday at 9:30. We are looking at the prayers for peace at the end of the Amidah section. Our Torah Study will explore "Loving your Neighbor as Yourself." Come have a bagel and join the discussion! All are welcome!
Celebration of Israel's 75th Birthday
ISRAEL at 75 – Yom Hatzma'ut Celebrations in the area
Yesterday was Yom Hatzma'ut, Israel's Independence Day. This is the 75th anniversary of Israel, and we have many amazing opportunities to celebrate!
Here are a few community celebrations in the coming weeks:
– Fri. 5/5, TBS will have a special Israel Shabbat, with guest speakers from Israel joining us!
– Sun. 5/7, Jewish Akron is hosting Matiyahu in Concert! Rami Feinstein will open the show!
http://goodyeartheater.com/israel-75-celebration-matisyahu
– Sun. 5/14, 2-5 pm: Don't miss the IsraelFest! Yom Ha'atzmaut Celebration
Safran Park, Mandel Jewish Community Center, 26001 S. Woodland Road, Beachwood
https://www.jewishcleveland.org/israel75/
URJ Teen Israel Organizing Fellowship
The URJ Teen Israel Organizing Fellowship is an immersive fellowship for high school students (ages 14-18) to deepen their learning about the society and culture of Israel and learn how to organize within their communities. By participating in the program, URJ Teen Israel Organizing Fellows can receive a $15,000 scholarship to help offset the cost of tuition at Heller High! Click here to learn more.
TBSBrotherhood meeting
Sun. 5/7, 9:00 am at TBS. We meet throughout the year in the spirit of friendship and good humor. We sponsor social events, fundraisers and building beautification projects to support and enhance the TBS community. Contact Eric Draper at ej_draper@yahoo.com
TBSSisterhood Shabbat Service
Oneg Help Request! We still have one Oneg opening this year; 5/19. Please consider taking this Oneg, perhaps with a friend?  A detailed how-to Oneg guide will be provided. Please RSVP jeanrhodes16th@gmail.com. Thank you!
UPCOMING TBS GATHERINGS
Sat. 4/29, Prayer Lab: Praying for Peace – 9:30 am – 11:30 am – in-person and on zoom
Fri. 5/5, Israel Shabbat – 5:30 pm – 8:30 pm, with guests from Israel – in-person and on zoom
Sun. 5/7, Brotherhood Meeting – 9:00 am at TBS
Sat. 5/13, Prayer Lab: Torah Service liturgy – 9:30 am – 11:30 am – in-person and on zoom