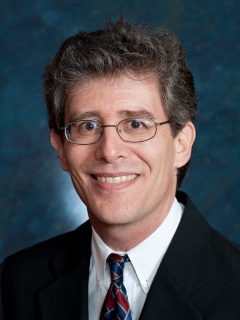 From the Rabbi's talk at the Kent State vigil yesterday:
(Note, we are having a special Torah Study & Bagel Brunch this Saturday, May 4. It is also the 49th anniversary of the shooting. Rabbi Ross will be speaking at the comemmoration on campus. All are invited to join.)
My name is Rabbi Michael Ross. I am the Senior Jewish Educator at Kent State Hillel and the rabbi of Temple Beth Shalom, in Hudson.
I am deeply disappointed that we are here again, 6 months after the Tree of Life shooting, 2 months after Christchurch, a few days after Poway.
In the face of this rising tide of white nationalism and white supremacy, it is difficult to remain hopeful, to remain open-hearted, to remain optimistic.
These expressions of Jewish solidarity are helpful first steps as we deal with our emotional upheaval. They are balms for our souls.
After we acknowledge our pain and woundedness on this healing journey, i do think the necessary next steps are to challenge ourselves to become open-hearted. To dedicate ourselves to our community's well-being. And to build relationships with other faith communities.
After the Pittsburgh Vigil, I was touched and comforted by the strong multi-faith show of support given to me, my students, and to our community.
Tonight, each of us are being asked to choose and act of love or a mitzvah to perform. My act of love, or mitzvah, is the mitzvah of "Loving the other as yourself." It chose me last fall. The concrete action step I took was to bring a number of my Jewish students to the monthly Muslim-Jewish dialogues at the Islamic Society of Akron and Kent and to Temple Israel of Akron. I will continue this important, holy work, and I ask you to consider joining me for these meaningful encounters where we hear stories of the other, and discuss our relationship to these ideas. This fall, Kent State will host a special session of this dialogue group.
You see, once you discover that the stranger you meet, is not only created in the image of the divine, but that she is also passionate about her family, her community and her tradition, you must acknowledge the holiness inside her.
Another story of hope, wrapped inside a song.
עוֹלָם חֶסֶד יִבָּנֶה – Olam chesed yibaneh, ta di di (4x)
I will build this world from love, ta di di
And you must build this world from love, ta di di
And if we build this world from love, ta di di
Then God will build this world from love, ta, di, di