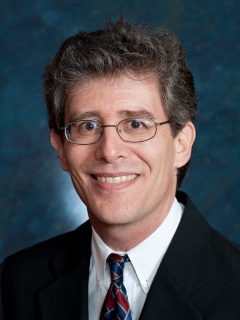 From the Rabbi's desk:
This Friday: Tomorrow night we will have our first Family Friday Night! We will begin with a family service at 6 with Rabbi Rachel. Community dinner is at 6:30. (RSVPs were needed for the meal.) Our regular Shabbat Service is at 7:30 with guest soloist Chuck Fink and me. (Next Friday, 11/15, we will have a regular Shabbat Service, with meditation beforehand.)
Save the date – two great events on Sunday 11/24: At Yom Kippur, I spoke about the rise of antisemitism. In honor of the the memory of the 11 victims of the Pittsburgh shooting, I am inviting TBS members and friends to a special book discussion on Sunday, 11/24, 2 pm, at TBS. A new book, "Antisemitism – Here and Now," by Deborah Lipstadt will be our study text. We will explore the first two chapters together. Please join us!
Later that evening, at 7 p.m., on 11/24, TBS will join with the First Congregational Church of Hudson, and our host, Christ Church Episcopal, for our Annual Interfaith Thanksgiving Service. Each group will provide choir members for an interfaith choir. Our Cantorial Soloist Robin Selinger will be leading us in song. I am co-creating the special service with Rev. Peter Wiley and Rev. Charlotte Collins Reed. All are welcome!
Upcoming TBS Gatherings:
Fri. 11/8:
6:00 Family Friday Night Service (with Rabbi Rachel Brown)
6:30 Community Shabbat Dinner – free for religious school families, $10 for members and guests. Please RSVP for Dinner here. Dinner is provided by a grant from the Jewish Education Center of Cleveland for religious school families.
7:30 Kabbalat Shabbat Service (with Rabbi Michael Ross and guest soloist Chuck Fink)
Sat. 11/9, 6:30 pm: JCC Annual Campus Gala
Fri. 11/15, 7:30 pm: Kabbalat Shabbat Services with Rabbi Ross and Cantorial Soloist Robin Selinger. (Meditation at 7:00 pm.)
SAVE THESE DATES:
Sun. 11/17, 10:30 am: Global Day of Jewish Learning with Rabbi Brown and Rabbi Ross.
Sun. 11/24, 2 p.m: Rabbi's Book Group – Antisemitism – Here and Now
Sun. 11/24, 7 p.m: Interfaith Thanksgiving Service, at Christ Church Episcopal
Upcoming Hillel Events:
Fri. 11/22, 6 pm: Friendsgiving Shabbat
TBS members are always welcome, but need to RSVP with Rabbi Ross by Thursday afternoon, 11/21.