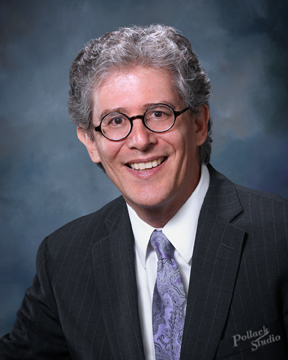 Hi All,
TBS has been very busy this week planning our upcoming Virtual Seder. We are delighted that Nosh, last year's caters for our Community Seder, will again be providing catering for us this year! Please following the ordering instructions on our website:
https://tbshudson.org/passover-real-food-and-virtual-seder/
Again a huge thank you to Laurie Frankino, Amy McCormick, and Rabbi Rachel Brown for your creative leadership!
Seder timing for Thursday, 4/8:
5:30 – 5:45 pm: Arrival, instructions, shmooze
5:45-6:30 pm: First half of the seder on Zoom
6:30-7:15 pm: Dinner/Shulchan Orech in our homes
7:15-7:30 pm: Afikomen, dessert, birkat hamzon
7:30-8:00 pm: Second part of the seder – Songs, poems
8:00 -8:30 pm: Shmoozing
ZOOM MEETINGS
Our Zoom gatherings continue to improve. Last week, we made some significant changes that allowed for a smoother Shabbat Service.
Tonight, from 6:00 to 6:15 pm, Rabbi Rachel and I will lead a Zoom Shabbat Candlelighting and Storytelling. We will have a brief shmoozing session/virtual oneg afterwards. You can join us by using the following information:
https://us04web.zoom.us/j/9709430625
(Meeting ID: 970 943 0625 )
Tomorrow, Sat. morning from 9:30 a.m. to 11:00 am, I will lead a special session, "Learning to Lead a Passover Seder in a Pandemic."
https://us04web.zoom.us/j/9709430625
(Meeting ID: 970 943 0625 )
Many of us are finding these zoom calls rewarding and a meaningful way to stay connected to each other. Please join us!
SHABBAT & WEEKLY SELF CARE
During these stressful times, self-care becomes primary. Last week, I detailed a few daily self-care strategies. Today, I want to talk about a weekly self-care strategy – Shabbat. Try and find some time each week, to let go of the busy-ness of the week. To be present with your family, to let go of the news of the day. Try and find moments in your Shabbat practice to nourish your bodies, your hearts, your minds, your souls.
Perhaps, the hidden gift of this self-quarantine is our opportunity to reclaim and reconnect with our Shabbat practices. I know I am an avid NPR newshound, except on Shabbat. I take a break from listening to the news of the day. I also spend a lot of time these days on email, and typing in my laptop or phone. Except on Shabbat. I don't check my emails. I do login to Zoom for our services or Torah Study and then i close the laptop, and put it away for the remainder of the day. My smartphone is on, but during Shabbat, I try to leave it plugged in. I try to give my brain a break from the need to find distractions on my phone.
Shabbat practices that are helpful might include: singing Shabbat songs on a zoom service, praying privately, meditating, walking, going for a hike, gardening, yoga, exercise, eating special meals with your families, offering up blessings at those meals, reading a book, taking a nap.
May we each find new Shabbat practices that give us a break from the noise of the work week, and refresh our spirits.
Shabbat Shalom, a Shabbat of peace, a Shabbat of wholeness, a Shabbat of rest!