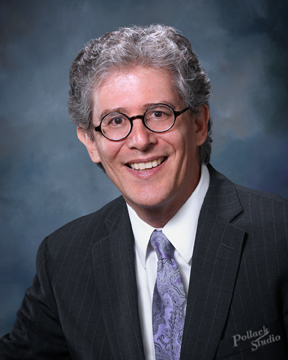 Dear TBS Friends and Family,
As we prepare for Passover this year, I am struck by how important this celebration will be to us as we are navigating self-quarantine. We need a break and we need something to bring us together to remind us that we are a community, who cares and supports each other. We will likely remember this Passover for decades to come.
We are dealing with enormous stresses in our lives and we need to have some time to focus on the positive aspects of our lives.
The TBS leaders and I have been working very hard at preparing a meaningful virtual seder for TBS this year. We have a large group of members that have placed orders with Nosh to cater their seder meals. I hope many of you will also join us for our virtual seder Thursday evening at 5:30.
SPIRITUAL PILGRIMAGE
I have spoken about daily self-care, and weekly self-care, now I'd like to talk about going on a spiritual retreat, or pilgrimage. Three times a year, the ancient Israelites left their farms and orchards for the "Shalosh Regalim," the three pilgrimage holidays: the week of Passover, the weekend of Shavuot, and the week of Sukkot. The farmers left their homes and went to Jerusalem for their festival celebrations.
This year, we are unable to physically leave, but can we allow the Passover holiday to be a time of retreat, a time away from the chaos that surrounds us?
The Hebrew term for greeting people during holidays is "Chag Same'ach". The Hebrew term "chag" is similar to the Arabic term hajj/pilgrimage. This year may we all discover a festival of liberation from the narrow places. May we all discover the hope and rebirth of spring. May we use this spiritual retreat to replenish and discover what we can leave behind as we begin our journey towards freedom.
We are all in a place of darkness and doubt. Many of us are grasping for certainty because we are uncomfortable with a sense of a loss of control. May we wake up to doubt, and uncertainty as a spiritual idea. May we discover that in the darkness, it's fine to not know the answers of tomorrow. Therefore, may we lean in to hope. May our Passover celebrations provide the hope for a world renewed, transformed.
May we arrive at our seder tables with questions that expand our awareness, and understanding. May we put down all the burdens we don't need to carry this Passover. May we find our first step into freedom.
ACCESSING OUR VIRTUAL SEDER
Below are instructions and resources to help you in your Passover celebrations this year.
Here is the schedule for our Zoom Seder Thursday:
5:30 pm: Welcome, instructions, shmoozing
5:45 pm: First half of Seder
6:30 pm: Dinner (zoom breakout rooms available for your family and friends. Please let Rabbi Michael know in advance who you want to have dinner with in your breakout room.)
7:15 pm: Afikomen, Dessert
7:30 pm: Elijah & Songs
8:00 – 8:30 pm: Shmoozing (zoom breakout rooms available for small groups)
Here are the two steps we each need to take to attend the seder:
Step 1 – Download our Special Haggadah!
Link for haggadah:
https://drive.google.com/open?id=1-Lt5Al98DpnOtt67lonhG_o7LzRxwaes
Additional Instructions for downloading pdf file:
A link to the hagadah that we will use on Thursday evening is attached. This haggadah is formatted as a PDF, which means that if your computer does not already have Adobe Acrobat Reader installed on it, you will need to install it prior to opening the haggadah.
To install Acrobat Reader for free, go to  https://get.adobe.com/reader/
Make sure you uncheck the boxes for "install the Acrobat Reader Chrome Extension" and for the "additional offers" (unless you want those things). Then click "Download Acrobat Reader."
Step 2 – Join our Zoom Meeting
With your pc, smartphone, or tablet
Join Zoom Meeting
https://us02web.zoom.us/j/933914759?pwd=MUVTRXIrNW9rNld0ZFN3Q08raitFQT09
Meeting ID: 933 914 759
Password: 791356
Or use your telephone:
One tap mobile –
+16465588656,,933914759# US (New York)
+13126266799,,933914759# US (Chicago)
Please forward this info on to any guests or family members that want to join us!
Seder Items:
Seder plate, kiddush cup, horseradish, charoset, parsley, salt water, wine or grape juice, matzah, food, water.
Hosting Your Own Zoom Gatherings?
If you are interested in finding out more about zoom meetings or hosting your own zoom meetings:
https://urj.org/blog/2020/03/23/resource-roundup-tools-tips-and-how-tos-livestreaming-and-other-virtual-gatherings
UPCOMING TBS EVENTS
Friday 4/17, 6:15 pm: Zoom Shabbat Service
Saturday 4/18, 10:30 am: Derek Galperin Zoom Bar Mitzvah