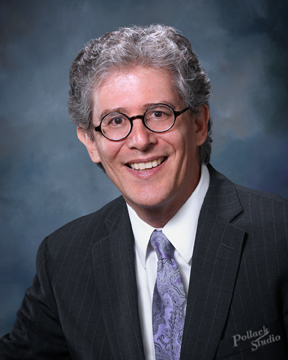 Dear TBS Family and Friends,
This week we marked the minor holiday of Lag B'omer, the 33rd day of the Omer. In rabbinic times, this marked the end of a plague. The day was marked with weddings and celebrations. While we aren't there yet, we are hoping for small steps towards freedom in our quarantine life.
This Sunday marks the end of our school year for our religious school students, teachers and staff. We will be celebrating them at our Shavuot Service on 5/29. A special shout out to Rabbi Rachel Brown and her teachers for transitioning from an in-person learning to zoom learning for the past two months.
And a special Mazal tov to our Kindergarten teacher, Morah Jayna Kusma, for graduating Kent State with honors last Saturday!
ZOOM TORAH STUDY – Sat. 5/16, 9:30 a.m.
We study the final chapters of Leviticus, about giving the land a rest, a Shabbat from being worked. We are all experiencing this "global reset". We will compare our "reset" to the biblical idea of a "reset". All are welcome!
This group continues to grow, and we now regularly get a minyan. We will recite a healing prayer and mourner's kaddish as well.
Please join this discussion!
Join Zoom Meeting
https://us02web.zoom.us/j/87450363255?pwd=YzdYSmUzL0k1MUZpSEtVTDFQM1M1Zz09
Meeting ID: 874 5036 3255
Password: 052775
PREPARING FOR SHAVUOT
In two weeks, on 5/28, we will celebrate the holiday of Shavuot. It is the holiday where we celebrate the Israelites receiving the 10 commandments and entering into the covenant.
Last year, TBS joined a score of other synagogues at Bn'ai Jeshurun for the community-wide Tikkun, a night of learning. This year, we are co-sponsoring again, but the Tikkun will be held remotely. Each of the presenters, including me, recorded our 30-minute teachings this week. the series of recordings will be made avaialable before the holiday for students to learn at their leisure.
Shavuot is not only a time of marking the barley harvest with dairy treats, but it's also a time to reflect on our spiritual lives and the direction we are taking. Quarantine gives us the time to reflect on our spiritual side and how we want to grow and evolve this year.
It's a time to re-imagine the future, and see what is possible.
For more info about the holiday of Shavuot please see:
https://www.myjewishlearning.com/category/celebrate/shavuot/
Please save the date not only for the holiday on 5/28, but also for TBS' special Shabbat Shavuot Service on Fri. 5/29 at 6 pm. The flyer for this gathering is included below.
UPCOMING TBS ZOOM GATHERINGS
Sat. 5/16, 9:30 am -11:00: Torah Study with Rabbi Michael
Sun. 5/17, final day of TBS religious school
Fri. 5/22, 6 pm: Shabbat Service
Thu. 5/28: Virtual Shavuot Tikkun – A Night of Learning (R. Michael and other NEO Rabbis and teachers!)
Fri. 5/29, 6 pm: TBS Shabbat Shavuot Service – we will have a special service, but the planned confirmation celebration has been postponed to a later date.