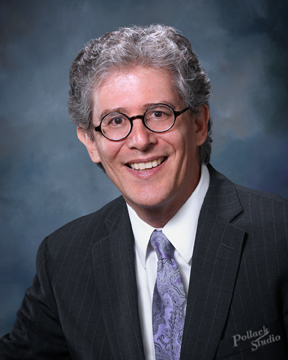 Dear TBS Family and Friends,
It was a delight to come together for both our Annual Meeting and our Confirmation Service last Friday night! After 100 days apart, it was also poignant to watch our slideshow about our religious school gatherings earlier this year.
I also want to wish a special Mazel Tov to our confirmands Hayley Cymerman, Jake Mondora, and Matt Asher, for their inspiring words during these confusing times.
SHABBAT TORAH STUDY & SERVICE – please note special time of 9 am!
1. Our electronic prayer book can be found here:
https://www.ccarnet.org/publications/resources-repaginated/
2. Our Zoom event can be found here:
https://us02web.zoom.us/j/85171067974?pwd=NlllUktNVHFiRHJNZ215cTMzWDcrUT09
Meeting ID: 851 7106 7974 Password: 320164
WORKING TOWARDS RACIAL JUSTICE
Thursday, 6/18 – is the fifth anniversary of the AME church massacre in Charleston, S.C. I had just signed my contract to begin work in Greensboro, NC. I knew moving to the Bible Belt would give me the opportunity to support my Black clergy colleagues who were devastated by this massacre. Rev. William Barber, Jr, organized the Journey for Justice, a march from Selma, Ala to D.C. that summer. Scores of Reform rabbis in the South marched a Torah Scroll the entire distance to show support for racial justice. I joined the march for the leg in Raleigh, NC. I experienced Heschel's famous line of "praying with my legs."
Because of his continuous work with Reform rabbis, Rev. Barber has taken a moderate approach to Israel and, like Dr. King, is a Zionist who supports the State of Israel. I had the opportunity to hear him speak a few times and I was taken by his prophetic desire to see a better world. Since then Rev. Barber has revived Dr. King's Poor People's Campaign. I will speak more about that in the Saturday section below.
Friday, 6/19 – "Juneteenth"
This is a date that Africam Americans commemorate as the end of slavery after the conclusion of the Civil War. There will be a special Shabbat Service to commemorate Junteenth, by a friend and colleague of mine, Rabbi Sandara Lawson.
Be'chol Lashon, Keshet, and the National Council of Jewish Women (NCJW) invite you to commemorate Juneteenth, a holiday celebrating Black liberation, with a special Kabbalat Shabbat service featuring Rabbis Sandra Lawson and Isaama Goldenstein-Stoll. The service will stream live on Zoom on Friday 6/19 at 5:00 PM ET. Registration is free but required: https://tinyurl.com/juneteenth-kabbalat-shabbat
Saturday 6/20
9 am: TBS Torah Study & Service
We will explore special issues about faith in confusing times. We will then have a brief Shabbat morning Service together. We will end in time to attend the rally below.
10 am: Mass Poor People's Assembly & Moral March on Washington
I will be joining this gathering, and I am encouraging my community to join me as well to support Rev. Barber's work for racial justice. Our work as allies will be hard, and challenging. Part of that work is showing up. Please try and view this gathering this weekend. Details of the rally and registration can be found at June2020.org!
Here are details from the Poor People's Assembly Facebook page:
https://www.facebook.com/events/445799829414279/
On June 20, right between the primaries and the conventions, we rise together. Join us at June2020.org! The Mass Poor People's Assembly & Moral March on Washington is going digital! On June 20th, we will hold the largest digital and social media gathering of poor and low-wealth people, moral and religious leaders, advocates, and people of conscience in this nation's history. A global pandemic is exposing even more the already existing crisis of systemic racism, poverty, ecological devastation, the war economy and militarism, and the distorted moral narrative of religious nationalism. On June 20, the 140 million poor and low-wealth people across this nation will be heard!
WATCH the broadcasts on the #PoorPeoplesCampaign FB page: FB.com/anewppc & June 20 website: june2020.org
The event will be rebroadcast on June 20th & 21st, at 6PM ET.
UPCOMING TBS ZOOM GATHERINGS
Sat. 6/20, 9 am: Torah Study & Shabbat Service
Fri. 6/26 & 7/10:
7:00 pm: Zoom Meditation – Welcoming Shabbat
7:30 pm: Zoom Shabbat Services