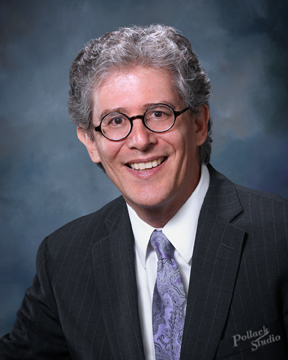 Dear TBS friends and family,
Our synagogue family grew today by one! It was my honor and blessing to welcome Jean Rhodes into the Jewish community as she completed her conversion studies and sat before the Beit Din today at the Goldberg Community Mikvah. It was such a joy to watch this special person who has dedicated so much of herself to TBS finally step into the Jewish world. Tears of joy were flowing!
We will honor Jean at our next Shabbat service on 10/16, at 7:30 pm. Please join us in formally welcoming this special person to our community.
Rabbi's New Book Group – "Caste"
I am forming a new book group to read and discuss Isabel Wilkerson's new book, "Caste: The Origin of our Discontents." This book looks at the structure of hatred and discrimination in America, Nazi Germany, and India.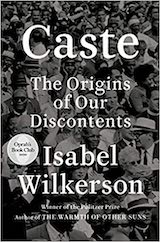 She is a historian and writer, who has developed a new perspective on the institutional nature of oppression in this country. She also wrote the award-winning "Warmth of Other Suns."
The group will meet in November. A Sunday afternoon date will be announced soon. Please get a copy of the book and read through the first 100 pages. If there's desire, we will have a second session on this book as well.
Come Celebrate Consecration & Simchat Torah – Sunday, 10/8 at 9 am
Simchat Torah is the holiday that celebrates completing reading through the entire Torah and beginning again. The day that the Torah reading cycle is completed and then immediately begins again is the holiday of Simchat Torah.
It is our custom at Temple Beth Shalom to welcome all our new students into our community of learners on Simchat Torah in a Consecration ceremony. Everyone who joined our religious school in years 2018-19, 2019-20, or 2020-21 will be welcomed during a Consecration ceremony this Sunday. There are 8 students from 5 families whom we are specifically welcoming this weekend: Hannah Lapine, Nora Weinstein, Gwen Radefeld, Anthony Cinotti, Becky Cinotti, Danny Cinotti, Ryan Lewis, Sophie Lewis.
Please bring a sweet treat to eat for our celebration: fruit, cookie, juice.
We will be on Zoom at the same link you used for Rosh Hashannah and Yom Kippur services:
https://us02web.zoom.us/j/85059204581?pwd=ck4vWi9XYnN2QXM5R3JLVjVXK0l3Zz09
Meeting ID: 850 5920 4581, Passcode: TBS5781
Upcoming TBS October Gatherings
Sat. 10/10 & 10/24, 9:30 am: Torah for Our Times
Sun. 10/11, 9 am: Simchat Torah Service and Consecration 
Fri. 10/16, 7:30 pm: Shabbat Service, Welcome Ceremony & Birthday Celebrations!