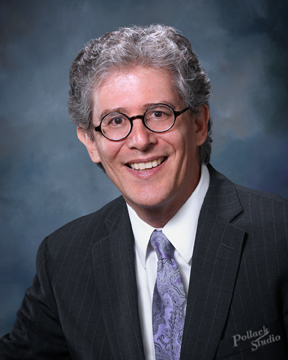 Dear TBS friends and family,
In this week's Torah portion, we begin the book of Exodus, and we see that the Israelites are swept up in a dark nightmare of hate, fear and oppression. In Hebrew, the name for Egypt is "Mitzrayim" or the dark, narrow straits. We are located in a dark, narrow place, after the people's house, the Capitol, was violated by insurrectionists.
The Exodus text describes a leader who terrorizes the people with fear, harshness, and oppression. Our leader has failed us. He has terrorized us. Images of his hateful supporters fill our mind's eye:
a Confederate flag waving in the hallway
a Camp Auschwitz shirt
a shirt that said: 6MWE – symbolizing 6 Million Weren't Enough
a "Work is Freedom" shirt
Democracy was threatened. And it survived. The pain of witnessing this nightmare will be with us for the rest of our lives. We will all need to somehow explain this to our children so they can understand the depth of darkness right now.
At the same moment, we are witnessing potential signs of hope: Georgia elects its first Jewish Senator and first Black Senator as we were being terrorized. Our failed leader agreed to leave power peacefully.
The rabbis of the Talmud said that when we are in the dark, narrow straits we must feel the pain, and cry out. When we do, we are answered. In Psalm 114, the verse says: In our narrowness, we cried out to God. God answered us with expansiveness.
Join us Friday night, as we try and let go of this nightmare for a bit and invite in the peace and wholeness of Shabbat. We all need a sense of holiness and community right now.
NEW DATE – Final meeting of Rabbi's New Book Group, "Caste, Part 3" Sun. 1/10, 1 pm
We had a wonderful discussion of the pillars of the caste system outlined in Isabel Wilkerson's new book. Please join us on 1/10 when we discuss the final 100 pages of this intriguing book that explores oppression and hate from an American lens, a Nazi lens, and an Indian lens. The final sections focus on the renewed rise of white supremacy and antisemitism.
Folks who couldn't make the first two gatherings are welcome to join in for the final session.
"JUDAISM 101" class starts on Sun. 1/24 – please note new starting date!
I wanted to let each of you know I will be teaching a new, weekly "Judaism 101" course for Temple Beth Shalom, Hudson, this winter on zoom. This class will meet on Sunday afternoons from 4:30 – 6:00 pm from January 24 to May 2.
This new course is perfect for:
potential conversion candidates
folks who want to learn about Judaism from an adult perspective and may have paused their Jewish learning as teens
interfaith folks who want to broaden their Jewish knowledge base
The class will be organized like a college survey course with a focus on: Jewish history, holidays, philosophy, and prayer.
Class is limited to 23 zoom windows. (Couples or families will count as one zoom window.) So first come, first served. Half the seats are now filled. The course is free for TBS members, and it's $54.00 for non-members.
College students and folks who are dealing with special circumstances will be asked for a donation. There will be 4 inexpensive paperbacks to purchase as part of this course. (Some folks might want to come for a portion of the sessions. I would like to encourage a minimum commitment to half of the sessions. This helps with class continuity.) I would love to chat with you if you are interested in this special offering! Details and syllabus to be announced soon!
Please let me know if you are interested in this class. RSVP – rabbimichaelross@gmail.com
Upcoming January TBS Gatherings
Fri. 1/8 & 1/22, 7:30 pm: Zoom Shabbat Services B'Yachad
Sun. 1/10, 1 pm: Rabbi's Book Group, "Caste, part three" – new folks are welcome to join in!
Sat. 1/16 & 1/30, 9:30 am: Torah For Our Times
Sun. 1/24 & 1/31, 4:30 pm: Judaism 101 Class – Rabbi Ross' new, weekly class on Zoom