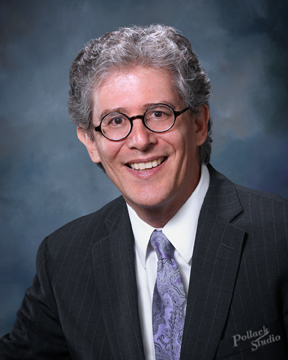 Dear TBS friends and family,
As we prepare to welcome in a new year, my thoughts turn back to Rosh Hashanah, when we welcomed in the Jewish New Year. I was filled with a combination of grief for the losses, despair over the divisions, and hope for the future. My talk that night was about both acknowledging our losses and finding comfort in making our self-care practices primary.
Our communal holiday and Shabbat practices have given us needed respites from the chaos and the noise.
All of this will come to bear in the new 2021. We need to mourn the losses. We need to find balance and perspective and moments of clarity. And we will need our community to help us celebrate Shabbat and holidays as we make our way through this dark winter.
The Jewish take on second chances rests with the concept of "teshuvah," learning from our mistakes, admitting our shortcomings, and finding new ways to live our lives to be the best people we can be. May we find the courage to face ourselves in the mirror as we face the potential for 2021. May we find warmth and confidence from our connection to the TBS community. May our self-care practices and our communal connections give us the sense of hope we need to imagine a happier, healthier new year filled with potential and holiness.
Happy New Year everyone!
NEW DATE – Final meeting of Rabbi's New Book Group, "Caste, Part 3" Sun. 1/10, 1 pm
We had a wonderful discussion of the pillars of the caste system outlined in Isabel Wilkerson's new book. Please join us on 1/10 when we discuss the final 100 pages of this intriguing book that explores oppression and hate from an American lens, a Nazi lens, and an Indian lens. The final sections focus on the renewed rise of white supremacy and antisemitism.
Folks who couldn't make the first two gatherings are welcome to join in for the final session.
EXCITING NEWS! Our new "Judaism 101" class starts on 1/17!
I wanted to let each of you know I will be teaching a new, weekly "Judaism 101" course for Temple Beth Shalom, Hudson, this winter on zoom. This class will meet on Sunday afternoons from 4:30 – 6:00 pm. from January 17 to May 2.
This new course is perfect for:
potential conversion candidates
folks who want to learn about Judaism from an adult perspective and may have paused their Jewish learning as teens
interfaith folks who want to broaden their Jewish knowledge base.
The class will be organized like a college survey course with a focus on: Jewish history, holidays, philosophy, and prayer.
Class is limited to 23 zoom windows. (Couples or families will count as one zoom window.) So first come, first served. The course is free for TBS members, and it's $54.00 for non-members.
College students and folks who are dealing with special circumstances will be asked for a donation. There will be 4 inexpensive paperbacks to purchase as part of this course. (Some folks might want to come for a portion of the sessions. I would like to encourage a minimum commitment to half of the sessions. This helps with class continuity.) I would love to chat with you if you are interested in this special offering! Details and syllabus to be announced soon! Please let me know if you are interested in this class. RSVP – rabbimichaelross@gmail.com