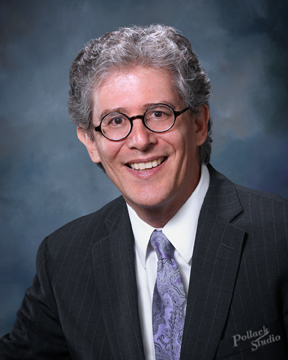 Dear TBS Friends and Family,
This Saturday, we celebrate the Bat Mitzvah of Sophie Lewis! Sophie led a lovely Shabbat service last week and this Shabbat she will read from the Torah! You are welcome to join us on Zoom for this wonderful gathering.
BAT MITZVAH LINKS
Our siddur flipbook is located here. Please select the second link on the page for Shabbat, Weekdays, and Festivals:
SIDDUR: https://www.ccarnet.org/publications/resources-repaginated/
BAT MITZVAH'S 100th ANNIVERSARY!
100 years ago, Rabbi Mordecai Kaplan revolutionized American Judaism by celebrating the first Bat Mitzvah, for his daughter Judith. At TBS, we will be celebrating this revolutionary spirit during our Bat Mitzvah celebrations this spring. For more on this wonderful moment in Jewish history please see this link: https://jwa.org/batmitzvah100
PASSOVER UPDATE – Open Seder Slots At Hillel
Our TBS Community Seder, Sat. 4/16, is sold out. If you still are seeking Passover Seder hospitality, Kent State Hillel will have two seders next week, on Fri. 4/15, 5:30 pm, and on Sat. 4/16 at 5:30 p.m. Rabbi Michael will co-lead the Friday seder with students, and Adam Hirsh will co-lead the Saturday seder with students. Some TBS folks have already registered for each of these gatherings. RSVP deadline is Wed. 4/13 at 2pm!
https://www.kenthillel.org/passover
The TBS Community Seder will be both in-person and on Zoom. For the TBS Seder, we will be using the Open Door Haggadah. Copies of this haggadah will be available to borrow. Please email Laurie Frankino if you want to borrow a copy: lfrankino@gmail.com
If you want to purchase the Open Door Haggadah as a Kindle eBook, you can do that here:
https://www.amazon.com/dp/B08XZQ1NZX/
SUPPORTING UKRAINE
Please find ways to support folks in Ukraine this week:
Please find ways to research about the Jews in Ukraine as well. The history is fascinating. It's worth noting how TBS assisted the Jews fleeing the former Soviet Union 30 years ago. Our assistance and support will be needed again. I do believe we will be asked to welcome Ukrainian refugees in the coming weeks and months.
UPCOMING TBS GATHERINGS
Sat. 4/9, 10:30 am: Sophie Lewis Bat Mitzvah – Zoom and in-person
Sat. 4/16, 5:30 pm: Passover Community Seder – Zoom and in-person
Fri. 4/22, 7:30 pm: Passover Shabbat Service – Zoom and in-person
SAVE THE DATE: Tue. 4/26, 7 pm: Special Yom Hashoah Presentation with Western Reserve Academy
Sat. 4/30, 9:30 am: Prophets' Class: First Isaiah (chapters 1-39) – Zoom & in-person