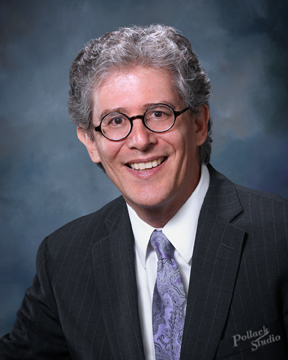 Dear TBS Friends and Family,
The Amidah is the pinnacle moment of Jewish prayer. It's the spiritual experience where we move from prayers from the book to prayers of the heart. In our Prayer Lab, we will enter a special unit on these precious texts in our siddur. This Saturday we will focus on our ancestors, the spiritual giants known as our grandparents whose shoulders we stand on.
This Shabbat is also "Repro Shabbat" where we look at the Torah verses about a woman's right to body autonomy. We will dive into these verses as part of our Torah Study this Saturday.
Prayer Lab – Saturday. 2/18  –  9:30 am
We will explore the Amidah – the pinnacle of the prayer experience. Each session is independent, so folks can come and go as they need to and do not need to attend each session. Join us for bagels, great discussion, and some Torah Study about this week's section, Mishpatim. These sessions will be multi-access: both in-person and via zoom. All are welcome!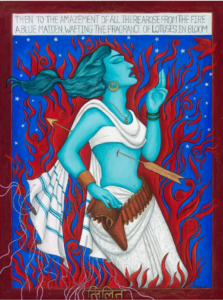 Beyond Borders: The Art of Siona Benjamin
On Sunday March 5 at 1:30pm TBS members will meet at the Galleries at CSU, 1307 Euclid Ave, Cleveland (next to Playhouse Square) to receive a guided tour of the exhibit Beyond Borders: The Art of Siona Benjamin. The exhibit is free, but you will likely need to pay for parking.
Raised as a Jew and member of the Bene Israel community in a largely Hindu and Muslim Mumbai, Siona Benjamin attended Catholic and Zoroastrian schools before moving to the US. Benjamin's transcultural view has been shaped by diverse, complex experiences and is inspired by history and mythology, as illustrated by the captivating characters and symbolism which populate her pieces. Our guide is the curator of the exhibit, Samantha Baskin Ph.D., Professor of Art History at Cleveland State with a specialty in Jewish art.
Below is a link to the CSU Galleries website for more information or if anyone wishes to also visit on their own.
The Galleries at CSU | Cleveland State University (csuohio.edu)
Bingo Night Returned!

It was a fun night for all TBS members and friends!
Last weekend's bingo fundraiser was a success by all accounts. The Brotherhood hosted close to 50 congregants and friends for a night of food, fun and laughs.  We are grateful for everyone's participation and making the fundraiser such a success. The Brotherhood raised over $1,800 for future temple beautification projects, social/service activities, and additional tallitot for the religious school, among other uses.
A special shout out to Eric Chupack for providing an entertaining experience as the bingo caller and evening's emcee.
The Brotherhood would like to acknowledge all the generous donations to our silent auction:
Aladdin's Eatery    Berman Family    Berman-Clarke Family    Draper Family
Evie Lue Boutique    Fields Family    FlipSide Burger    Hess Family
Lager & Vine GastroPub & Wine Bar    Laurie Frankino    Mintz Family
Namaste Yoga Studio    Neapolitan 3 Palms Pizzeria & Bakery
Schildhouse Family    Senderoff Family    Strausser-Miller Family
The Wine Mill Restaurant
Apologies if I missed anyone.
Keep an eye on the e-Megillah for future Brotherhood events and activities.
Eric Draper
TBSSisterhood event
Please come to the Hamantaschen bake! We'll bake Hamantaschen at TBS on THIS Sunday February 19th, 9:00 am -12:00 pm, for the school party and Purim oneg. If you haven't had a chance to RSVP, please come anyway! If you would like, please bring rolling pins and sheet pans.  Light snacks will be served.
UPCOMING TBS GATHERINGS
Sat. 2/18/23, Prayer Lab – 9:30 am – 11:30 am: Amidah Part 1 – in-person and on zoom
Sun. 2/19/23, Sisterhood Hamentashen Baking – 9:00 am – 12:00 at TBS
Fri. 2/24/23, Music Shabbat Service – 7:30 pm – 8:30 pm: shorter service, more singing – in-person and on zoom
Sat. 3/4/23, Prayer Lab – 9:30 am – 11:30 am: Amidah Part 2 – in-person and on zoom
Sun. 3/5/23, Brotherhood Meeting – 9:00 am at TBS
Sun. 3/5/23, Beyond Borders: The Art of Siona Benjamin – 1:30 pm at the Galleries at CSU, Cleveland
Fri. 3/10, Purim Shabbat & Megillah Reading – 7:30 pm – 8:30 pm with Chuck Fink – in-person and on zoom
Tues. 3/14/23, Sisterhood Dinner Out – Oak and Embers Tavern, Hudson – 7:15 pm (3/21 if bad weather)