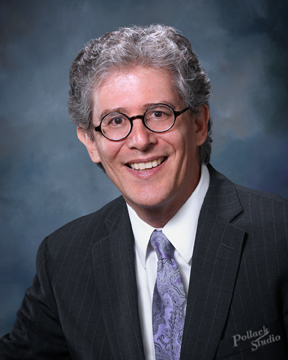 Dear TBS Friends and Family,
This Saturday, at 9:30 am, we are having a special "Prayer Lab," where we will explore the choreography and liturgy of the Torah Service. Spoiler Alert : did you know every Torah Service is a re-enactment of Mount Sinai and receiving the Torah? This is a perfect way to prepare for Shavuot in a few weeks. Join us for a great discussion!
Celebration of Israel's 75th Birthday
ISRAEL at 75 – Yom Hatzma'ut Celebrations in the area
This Sunday is the huge community celebration for Israel at 75. Free, but registration is needed.
– Sun. 5/14, 2-5 pm: Don't miss the IsraelFest! Yom Ha'atzmaut Celebration
Safran Park, Mandel Jewish Community Center, 26001 S. Woodland Road, Beachwood https://www.jewishcleveland.org/israel75/.
SHAVUOT IS COMING!
We have two special Shavuot events coming at the end of May. First, on Thursday evening, 5/25, the first night of Shavuot, TBS is co-sponsoring the night of learning, called a Tikkun at B'nai Jeshurun. I will be teaching about "Revelation in Exodus." Registration is required!
Then, on Friday, 5/26, 7:30 pm, TBS will celebrate Shavuot, and formally welcome Julie Lakas into our community. Amazing dairy treats will be served both nights!
SAVE THE DATE – Fri 6/2 is Pride Shabbat!
Join us for TBS Hudson's second annual Pride Shabbat! Our LGBTQ friends will offer up special readings, songs and prayers. We will also formally welcome Amaryllis Beck into the Jewish community.
The following morning, Sat.6/3, at 10:00 am, Gwyneth Katz will be called to the Torah for her Bat Mitzvah. Join us for this wonderful celebration.
URJ Teen Israel Organizing Fellowship
The URJ Teen Israel Organizing Fellowship is an immersive fellowship for high school students (ages 14-18) to deepen their learning about the society and culture of Israel and learn how to organize within their communities. By participating in the program, URJ Teen Israel Organizing Fellows can receive a $15,000 scholarship to help offset the cost of tuition at Heller High! Click here to learn more.
TBSBrotherhood meeting
Sun. 6/4, 9:00 am at TBS. We meet throughout the year in the spirit of friendship and good humor. We sponsor social events, fundraisers and building beautification projects to support and enhance the TBS community. Contact Eric Draper at ej_draper@yahoo.com.
TBSSisterhood Shabbat Service
Oneg Help Request!
We still have one Oneg opening this year; 5/19. Please consider taking this Oneg, perhaps with a friend?  A detailed how-to Oneg guide will be provided. Please RSVP jeanrhodes16th@gmail.com. Thank you!
UPCOMING TBS GATHERINGS
Sat. 5/13, Prayer Lab: Torah Service liturgy – 9:30 am – 11:30 am – in-person and on zoom
Thu. 5/25, Leil Tikkun Shavuot – 7:00 pm – 5:00 am – B'nai Jeshurun, Pepper Pike
Fri. 5/26, Shavuot Shabbat – 7:30 pm – 9:00 pm – in-person and on zoom
Fri. 6/2, Pride Shabbat – 7:30 pm – 9:00 pm – in-person and on zoom
Sat. 6/3, Gwyneth Katz Bat Mitzvah – 10:00 am – in-person only